Our skin is the biggest organ which we have, and the one which is exposed the most to potentially harmful toxins which we face most days. Because of this, it's important that we understand what our skin is trying to tell us and that we look after it properly. So, on with the Skin Care 101...
What do my spots mean? 

Spots. We all get them and it's our body's way of telling us
woah, I think something's up
but how many of us actually know what our body's trying to tell us? Welcome to face mapping.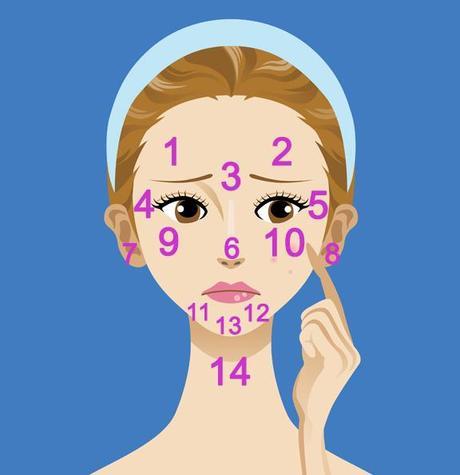 Image taken from The Beauty Gypsy
Zone 1 & 2 - The Digestive System
Often breakouts here mean you need to cut down on the amount of processed 'junk' food. Tips to reduce breakouts here -  Cleanse your diet with antioxidant-rich green tea, up your water intake and reduce fat intake.
Zone 3 - Liver
Studies have shown that the forehead shows how well your body eliminates toxins. The main causes for spots in zone 3 are due to alcohol and dairy intake and it is also the area where food allergies are first noticed, so you might want to check what your eating and consult your doctor if you are really worried. Tips to reduce breakouts here - reduce your alcohol, greasy food and dairy intake.
Zone 4 & 5 - Kidneys
Any breakouts, and dark circles, under your eyes point to dehydration so up your water intake and breakouts should reduce.
Zone 6 - Heart
This area is skin is full of dilated pores so make sure your make-up brushes and anything that you bring close to your face are kept clean. Try to reduce high blood pressure for an internal solution to clearing spots in this area. Replace 'bad' fats with more fruits, vegetables, nuts and Omega-rich fish and consult your doctor if you have any further heart-related concerns.
Zone 7 & 8 - Kidneys
Like with Zones 4 & 5, you need to keep drinking water! Also, maybe reduce your caffeine intake and sugary drinks.
Zone 9 & 10 - The Respiratory System
Get out into the fresh air with minimal pollutions. Taking a walk will do the world of good for your complexion. You might find that if you smoke or have allergies you're more prone to breakouts here. Tips for reducing spots here - stop smoking, got for a walk and add more alkalizing foods like green veggies and wheatgrass juice.
Zone 11 & 12 - Hormones
There isn't much you can do to stop breakouts here but it's been shown that exersize, getting adequate sleep, drinking enough water, eating leafy veggies and keeping skin scrupulously clean.
Zone 13 - Stomach
Try adding more fiber to your diet and reduce the toxins in your diet. Herbal teas can also help with your digestion
Zone 14 - Illness 
A breakout here can be a sign of your body fighting off bacteria. Take a break, take a yoga class, take a nap, take time to breathe deeply, drink plenty of water
My top skincare products
I've always being quite lucky with my skin however I have three products which I live by which always seem to work for me.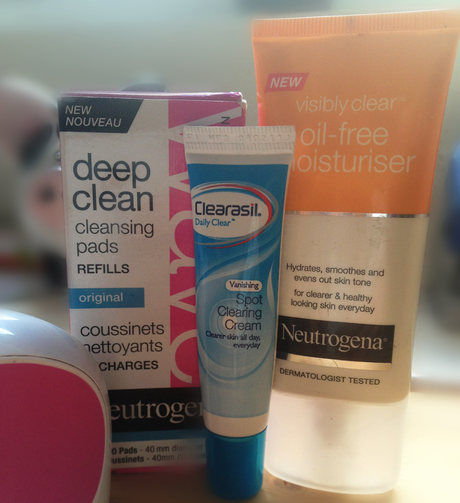 Neutrogena Visibly Clear Moisturiser 
My skin is a mix of dry and oily so this is the best moisturiser for me. I often find that moisturisers with oil in leave my T-Zone incredibly greasy and shiny however with the visibly clear, it keeps my skin hydrated without leaving it greasy and shiny. 
Neutrogena Wave
This is brilliant for removing blackheads. Add the pads, run quickly under some warm water and then turn on the Wave machine and massage it over your face. It's one of the best products I've used for removing blackheads and I highly recommend it. 
Clearasil Spot Clearing Creme
When I get breakouts, I head straight for this little pot of miracle. Just apply it to the spot before going to bed and by the time you wake up the spots have often reduced, if not gone! 
Top skincare tips for overall healthy skin

Drink plenty of water
Get 8 hours sleep
Eat a healthy, balanced diet
For healthy lips, use UV lipbalm
If you wear foundation or BB Cream, find ones which have UV protection in
If you're out in the sun, wear sun cream 
Ditch the toner, it just dry's your skin out
I hope you all found this post useful and don't forget to check out the other bloggers taking part in the #2014bloggerchallege; you might find some even more useful skin care tips. Just search #2014bloggerchallenge on twitter and posts will come flying at you!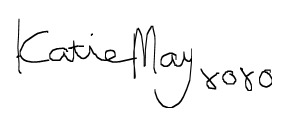 facebook
 | 
twitter
 | 
instagram
 | 
pinterest
 | 
bloglovin
 | 
google
 | 
tumblr