Hello everyone,
If you are a regular follower here you may know that I love the website Skin18.com and their facial sheet masks. The ones I have tried I liked a lot for the nourishment and hydration they provide.You can check my previous posts HERE I received few more sheet masks this time along with an eye pack and nose strip this time to try out which I will be trying on and reviewing it soon in the future.Do stay tuned for the same. For now I will share with you what I got this time....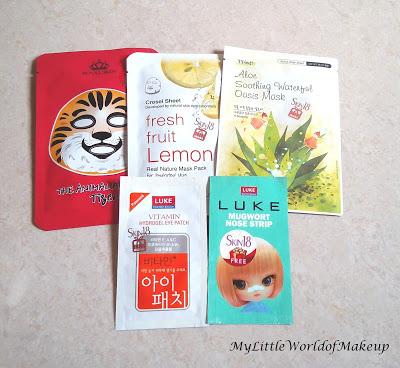 Their philosophy:
SKIN18 believes in skincare instead of makeup.Skincare products feed natural ingredients and nutrition to your skin while make up is considered as a coverage.A lady may not have perfect features but still look charming with beautiful skin, imagine a young girl with smaller eyes and big nose will still look good at the age of 18.
Founder of Skin18 concerns about her skin the most, and our mission here is to bring you products that will makes you look forever 18.  It is the best to start your skincare as early as possible but there is never too late just like having exercise for a healthy body.
Skin18.com is a one stop solution for all your skin care needs.Korean skin care is popular throughout the world. In India it is very difficult to find genuine and authentic korean skincare products in the affordable category but that problem has been solved now. They have a variety of skin care face mask sheets which are very affordable. There are different types like anti wrinkle, tightening, fruit mask etc. They also have products like Face Wash, Toner, Moisturizers, BB/CC cream etc.
All sheet masks come individually packed in their respective covers. The packaging is cute and quirky. I receive the following sheet masks and they are available online HERE
1. Luke Mugwort Nose Strip
Price: US$ 0.65
I have never tried a nose strip before being very honest will see how this works for me.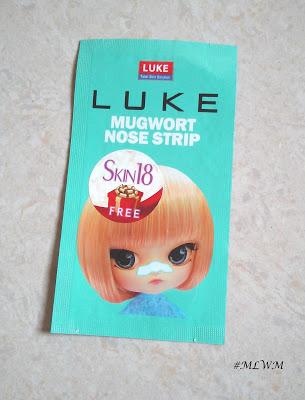 2. Luke Vitamin Hydrogel Eye patch
Price: US$ 1.80
My under eye area needs more nourishment and I am glad I got to try this out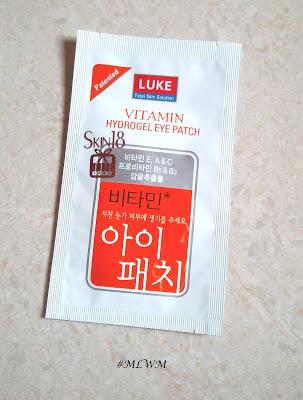 3. Fresh Fruit Lemon Real Nature Mask Pack
This face pack would be ideal for summers
Price: $0.95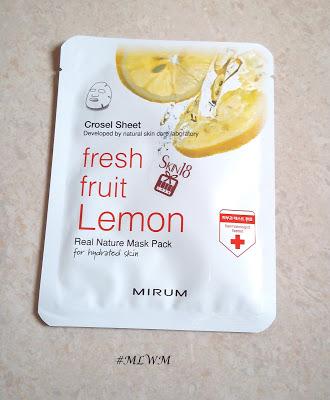 4.
Aloe Soothing Waterful Oasis Mask
Price: US $0.95
Aloe does wonders for the skin. This would be wonderful to try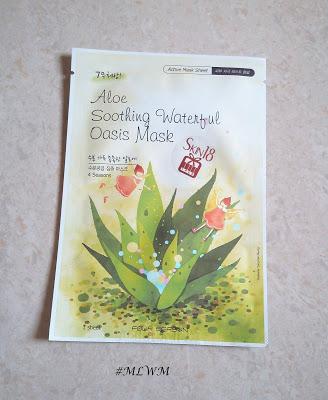 5. Royal Skin - The Animal Mask TigerPrice: US$ 1.80 Animal face masks are so much fun to try on. Would try this and share my review soon.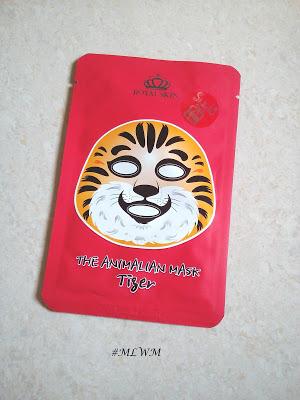 Skin18 had raised up their  free shipping policy on Jan 2016 due to a policy change of Hong Kong post for us in India and other countries. For India it went as high as $80 which means if you spend that amount only then you are entitled to free shipping. So the matter has been resolved to some extent and  now it is only $60 for us  in India. They are working on it to reduce it to a lesser amount
Free shipping on order over US$40 to 13 countries listed  are 13 countries which include Australia, Canada, France, Germany, Great Britain, Hong Kong, Norway, New Zealand, Russian Federation, South Korea, Singapore, United States and Vietnam
For Free shipping over US$60 purchase to other countries which includes India you can check the list HERE
Now for us in India it may still be expensive. Hence I have great news for you all. You can get 25% off if you shop using my code-  

201625%oOFF68NNATASHA

until the 31st of May 2016 hence make the most out of it. The sheet masks are really inexpensive and of great quality. They have so much variety that you will end up stocking a lot for future use ☺
I hope this post was useful and informative to all those reading. Do comment below with your thoughts and let me know have you tried Skin18 sheet masks yet????
Until next time.. Take care xoxo

P.S: PR Sample**