Insta Brightening Micro-Mask is a light silky gel, transparent rinse-off mask with a unique combination of botanical extracts of Scutellaria Baicalensis, White Mulberry, Saxifraga Sarmentosa and Grape that work together to give you visibily brighter and radiant skin in just 20 minutes. The unique Micropatch technology releases the whitening active into the skin even long after the mask has been removed.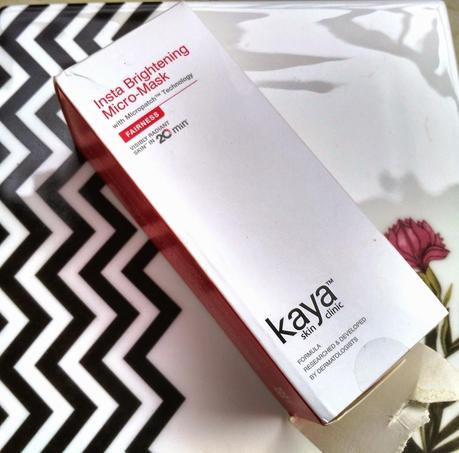 Kaya Insta - Brightening Micro Mask
Price - Rs 1800 for 15 ml
Ingredients - Aqua, Saxifraga Sarmentosa Extract, Vitis Vinifera (Grape) Fruit Extract, Butylene Glycol, Morus Bombycis Root Extract, Scutellaria Baicalensis Root Extract, Disodium Sulfite, Sodium Metabisulfite, Pueraria Lobata Raat Extract, Methyparaben, Algin, 2-Phenoxyethanol, Acacia Senegal Gum, Xanthan Gum
How to Use - Apply generously over entire face and neck post cleansing. Leave it on for 20 Minutes and then rinse with water.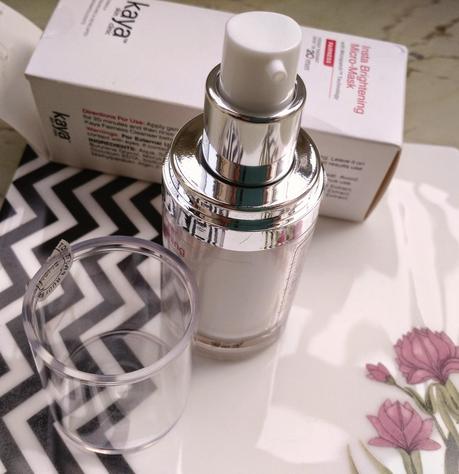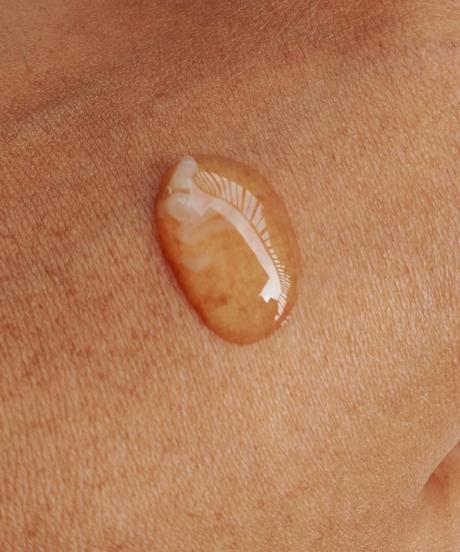 My Thoughts - 
Kaya products have always worked on my skin and that's why I was quite excited to try out the mask. Kinda hard to resist a product that aims to give radiant skin in 20 mins right? And that's when I looked at the price. Rs 1800 for 15 ml!! One hell of an expensive mask this is. My expectation went sky high and I went ahead and put it on my face. The bottle has a pump dispenser and the mask is a transparent gel that you need to apply all over the face. I prefer gel masks to the cream ones or mud packs because they are less messy and more soothing to the skin. Kept it on for 20 mins and then washed off. Good thing was that I did not experience any dryness after washing my face. I rushed to the mirror expecting some sort of a miracle but my face pretty much looked the same. Nothing radically different but what was visible was a clean, fresh and less tired looking face. Made me happy no doubt but I also said to myself
"My Dirty Works Vit C Mask also does the same thing at less than half the price so what's really special"?
And that my pretties is the point I'm making in this review. I'm not saying that the Kaya Insta-Brightening Micro Mask is bad or does not deliver the goods. It does but when a 15 ml mask is priced at Rs 1800, the expectation is way more and I don't think the goods delivered justifies the high price. If price is not a factor and you are looking for a mask to give a boost to your skin, try out the product. 
P.S - PR Sample. Honest review.