Each year in the fall, the skin care tip that is one of the most commonly asked is "what eye cream should I be using."  In the slide show below, I will introduce you to 8 of what I believe to be the best eye creams this  fall (in every price range).  Also, check out the eye cream video tutorial at the end of the post.
But first, a few skin care tips to help you get the best results from these creams.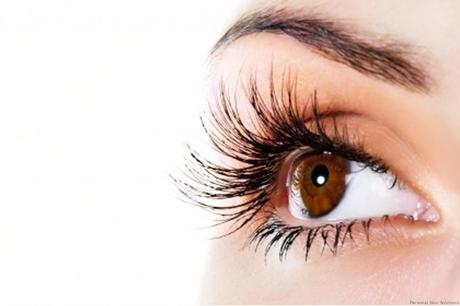 Skin Care Tip 1
Apply your eye cream to your ring finger and pat it with your other ring finger to apply around your eyes. This creates a more even distribution of the eye cream for both sides of the face, and it ensures a gentle application as your ring fingers are the weakest digits.
Skin Care Tip 2
If your eye cream comes in a jar, use a disposable cotton swab to get the product out of the jar and the follow skin care tip 1.  This tip is all about sanitation, and preventing the spread of bacteria.
Skin Care Tip 3
Keep your eye creams in the refrigerator. Not only does this feel great, but sometimes all a little puffiness needs is a touch of cold.  Additionally, the cooling effect can help to contract the blood vessels around the eye, making them less dark. Tweet this tip
The Essential Eye Cream for Fall slide show
In this post I have addressed the three primary eye concerns by researching what I believe to be the best in class products for each.  There are recommendations for puffiness, dark circles, and fine lines and wrinkles.  I've also included products in every price range, as noted by the "$" at the bottom of each slide.
$= least expensive
$$= mid-range price
$$$=expensive
I have not included any products that can only be purchased in a doctor's office no matter how good they are (that will have to be another post).
The slide show is interactive, so you can click on any product and be taken to more information about it, or buy it.*
Bonus video!!!  Click below
Question:

Have you found an eye cream that you LOVE? Tell us about it!
*Some links may be an affiliate links.  Others are just really good resources.
try { _402_Show(); } catch(e) {}