I fell in love with Skelly Illustrations the moment I met her on Twitter and followed a link from there that showcased some of her amazing book illustrations and straight away I thought " You need to make me a blog header".
You have no doubt seen my new blog design and its all thanks to Skelly Illustrations.

My New Blog Header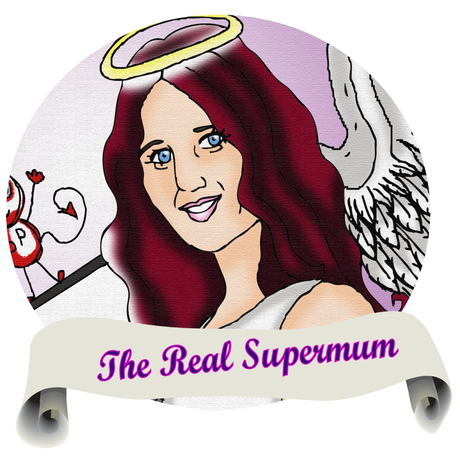 My New Logo
I gave a few ideas and explained what the blog was about and within no time there appeared in my inbox what I could have only dreamed of, it was perfect.
I think you will agree the logo and blog header suit the blog very well. I am indeed part angel and part devil.
I also have a Blog Button too at the side of the blog – so make sure you grab it !
The best part is it cost me £20 – there is a half price sale on all blog headers till the 31st October, so if you want a unique blog header designed I highly recommend you go and check out Skelly Illustrations.
I know a few of my Facebook mums have asked where I had my logo made as they think I look great as a cartoon and they want to join me and yes you can even have a Facebook profile picture made of your photo too.
I will be coming back to Skelly Illustrations any time I need illustrations made and will be thinking of images I need for the books I am writing.
Her work is amazing and even if you don't want any illustrations, go check her out and spread the word, as I think shes got amazing talent that needs to be recognised.