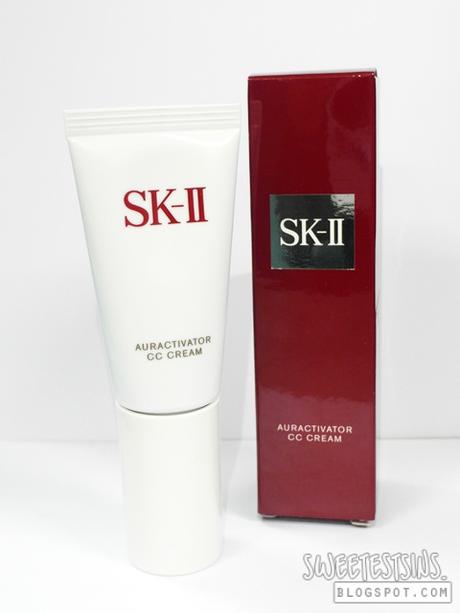 New SK-II Auractivator CC Cream is formulated with Day Soft Aura White, to create irresistible glowing skin.
It has 5 benefits - brightening, protection, coverage, moisturizing and glowing. It contains 40% of whitening ingredients from SK-II's best-selling Cellumination Aura Essence and boosts skin's inner luminosity. On top of that, the iridescent micro pearl pigments it contains instantly improves the skin's surface glow.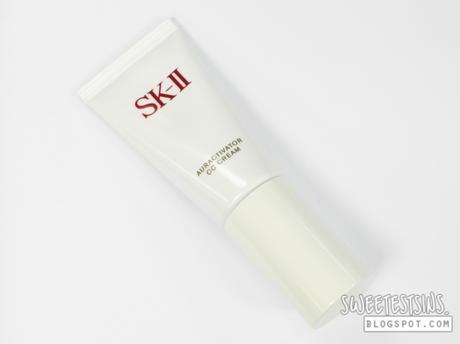 Directions:
After moisturizing, place a pearl-sized amount of cream on your fingertips. Apply the cream over your face gently and evenly for maximum coverage.
My thoughts:


I have been using SK-II Auractivator CC cream in place of my usual tinted sunblock for close to 2 months and I thought it is time that I share my thoughts on it with all of you. 
Packaging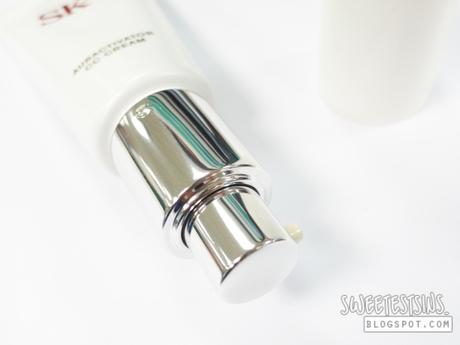 I like how SK-II Auractivator CC cream comes in a tube pump packaging which makes it easier to dispense the amount needed compared to SK-II Clear Beauty Care & Control Cream's tube packaging.
Scent
SK-II Auractivator CC cream has a light floral scent to it which isn't too overpowering. Somehow, the scent reminds of baby powder. 
Coverage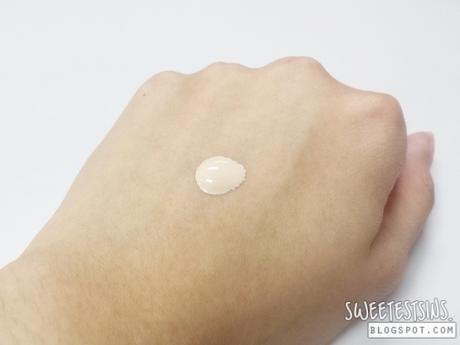 In terms of coverage, I would say that SK-II Auractivator CC cream has medium coverage as it provides me with slightly more coverage than my usual tinted sunblock.
On work days, I usually apply tinted sunblock as my base makeup followed by coral blush and nude lipgloss as I prefer the natural makeup look.
When I first tried SK-II Auractivator CC cream on one of the regular work days, my significant other commented, "Wow, you applied makeup today". I was puzzled by his comment hence I asked him what he meant in detail, to which he answered, "Your complexion looks brighter and more radiant. Did you apply foundation?" To beauty bloggers, brighter might not necessary be a good thing thus I asked him if my face had a white cast to it which he said no.
Texture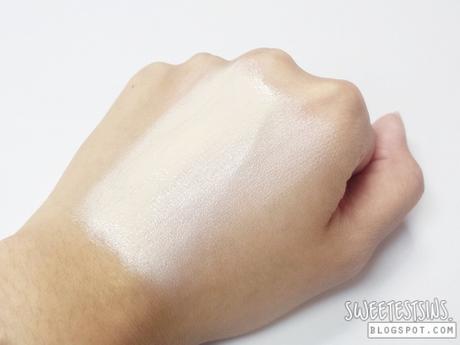 SK-II Auractivator CC cream is easy to blend and blends well into skin without leaving a white cast on my olive-toned skin.
Oil-control
The only gripe I have about SK-II Auractivator CC cream would be that it doesn't keep my nose area from shining throughout the day and I have to blot my nose area twice. SK-II Auractivator CC cream works fine on the other parts of my combination-skin though.
In my home country - Singapore, I would dust a layer of translucent powder on my nose area to mattify it as well as to prevent it from getting shiny.
Did I mention that SK-II Auractivator CC cream was my daily base makeup when I was over in Japan last week? I like how it doesn't crack on me or leave streaks of product on my face even under harsh weather conditions such as strong wind and low temperature unlike how some foundations do during cold weather.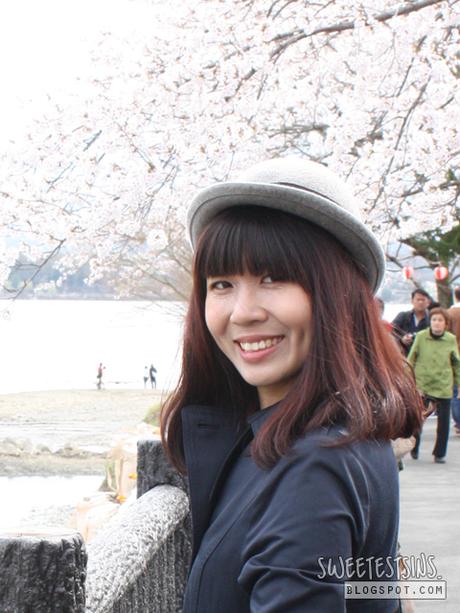 SK-II Auractivator CC cream face swatch
Price list:
SK-II Auractivator CC cream $92
--------------------
CONNECT WITH
--------------------
SWEETESTSINS