Christmas might be gone, but the spirit remains for as long as the tree and decorations are up, the smell of cinnamon lingers in that winter air and AFTER CHRISTMAS SALE tags are the highlight of the retailer's windows. This is actually the best time to make use of all the gift cards you received over Christmas and shop for certain items that have been deeply marked down to make room for the new inventory for Spring
I didn't shop much during Christmas, except for a few gifts that I needed to bring to NY with me, but I was sale stalking and now I am finally sale shopping. I have already bought a few outers for both husband and I, some winter accessories and a whole lot of holiday decor for this year. Talking about which, HOLIDAY DECOR tops the list of things people shop for after Christmas in case you had no idea. Let's see what six other things people shop for after Christmas. 


HOLIDAY DECORATION 

Holiday decorations don't budge much in price until after Christmas. The price may get slashed by as much as 60-75% as soon as the big day is over.  Artificial Christmas trees, wrapping papers, lights, decors, gift boxes, and other paraphernalia- this is a good time to stock up and save a bundle on these for next Christmas.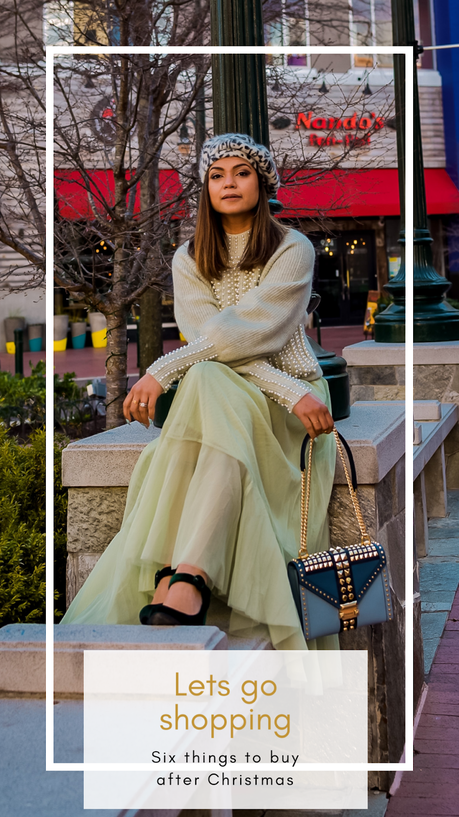 H&M tulle dress ( shop same ) // H&M pearl sweater // c/o MODCLOTH Mary Jane pumps // MICHAEL KORS bag ( shop same ) 
&w;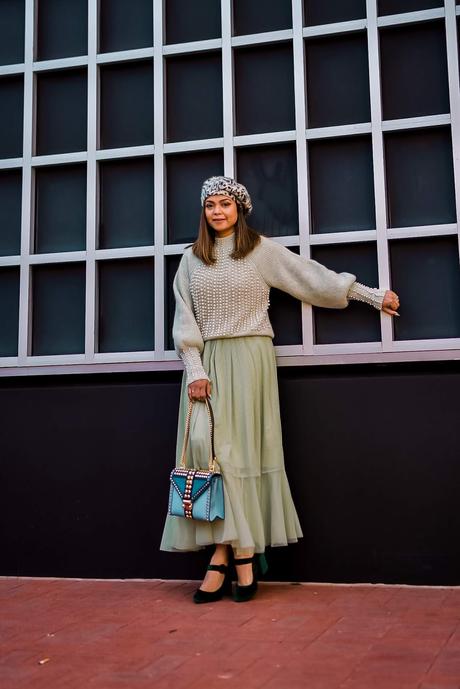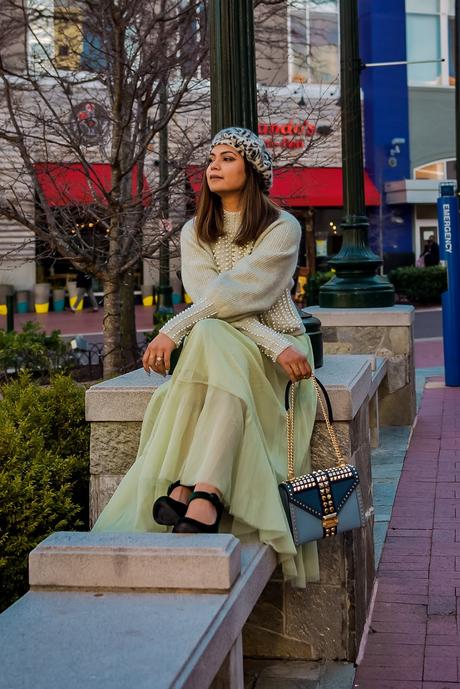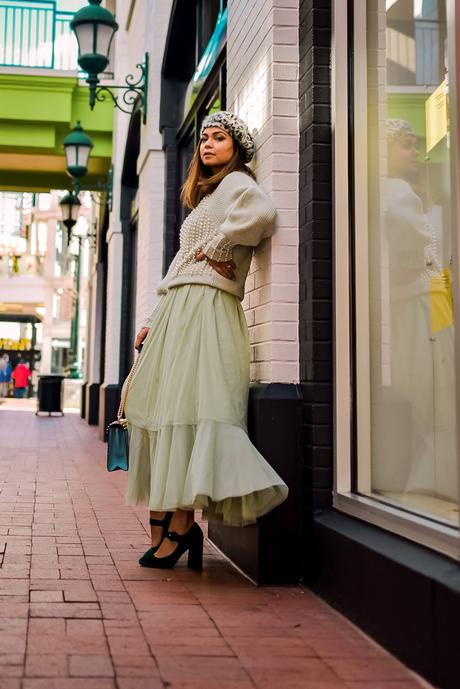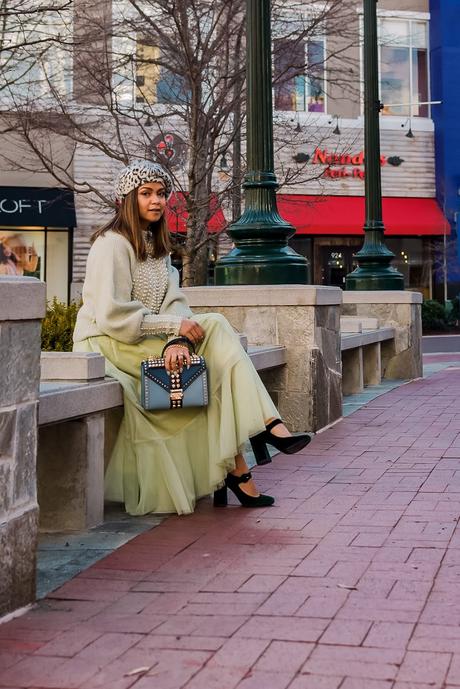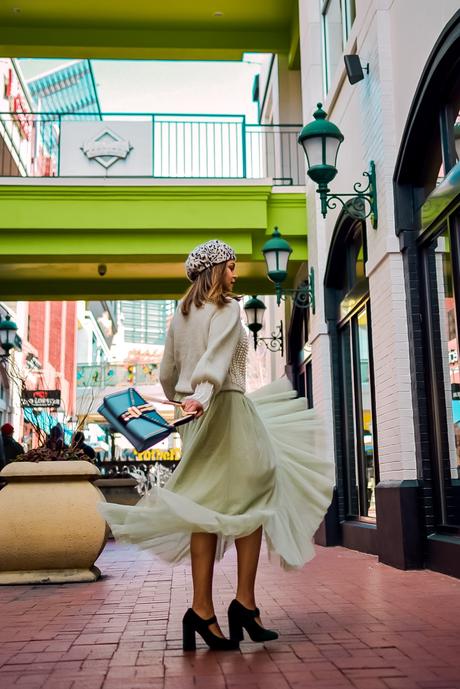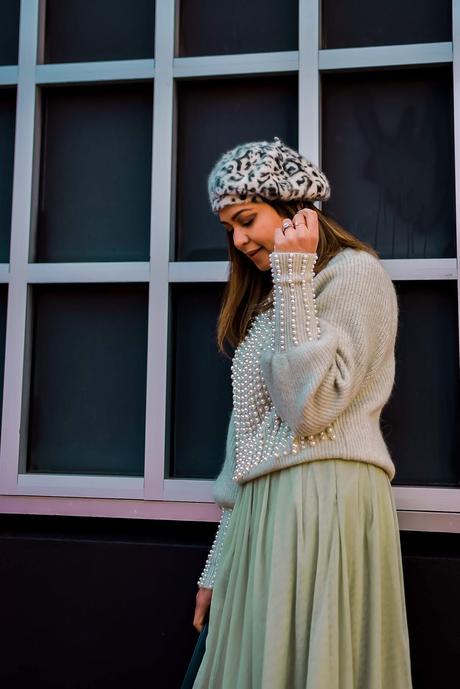 WINTER CLOTHING

  Needless to say winter clothing including jackets, coats, sweaters, gloves, caps, and all the winter essentials should be postponed buying until after Christmas. The discounts are the deepest on these as retailers are making way for newer stock for the upcoming Spring. I personally like to pre-buy winter clothing for Riri, assuming she would potentially hit a large growth spurt prior to the onset of winter.


TOYS AND SMALL GIFTS

Christmas is the time when retailers bulk order toys, box games, stuff toys, small gift items, and cosmetic sets in anticipation of the higher demand for these over Christmas. But soon after Christmas, they are left with that excess stock that they desperately seek to get rid of to make room for the newer stock. The items are moved to the clearance section and the discount can be as high as 80% off their retail value. So stay alert, and do check out the clearance section when you visit your favorite retailer.


FITNESS EQUIPMENTS

New year is time when a lot of the people have fitness and health on top of their resolutions list. They either buy gym memberships or invest in equipment for their home-gyms. The fitness industry runs contrary to the logic of charging higher prices during periods of high demand. So when the demand is higher at the beginning of the new year, the gyms and stores capitalize upon everyone's great intentions by offering sales and discounts. This is the time to invest on the bike you've had on your wish-list or the fitness class you had on your try-list or the high-tech fitness tracker you had on your stalk-list. 


ELECTRONICS 

The same, make room for new inventory applies when it comes to electronics. Black Friday is the best time to score some great deals on electronics, but the week starting after Christmas retailers is the best to score smashing deals on older models that are marked down to make room for newer models. So if you were looking to buy laptops, tablets and phones for your kids, for whom purpose and not the model was the priority, this is the time.


AUTOMOBILES

If you're thinking of treating yourself to a new car this year, wait until after Christmas is over to buy it. Dealerships are eager to get rid of cars off their lot to make way for new inventory at the end of each model year, so the week between Christmas  and New Year's is your best bet for buying if you want to save yourself a good chunk of your dollars.


SHOP MY OUTFIT 

&w;
JavaScript is currently disabled in this browser. Reactivate it to view this content.