I was surprised to watch the opening minutes of Gardeners World this week and see an autumnal steam of breath coming from Monty Don telling us he has had the first frost at Long Meadow. I've got to the stage in my daughter's garden that I am tired of summer plants and want to move on now and have a good tidy up, dig up the dahlia tubers, cut down perennials and clear the beds to make room for all those enticing daffodil, tulip and allium bulbs sitting in the shed waiting to be planted.
The garden has different ideas, and stuff is still flowering! Here are my Six on Saturday hosted by The Propagator. Please pay a visit, after reading mine of course, to his blog and take a look at all the other great blog contributions.
One: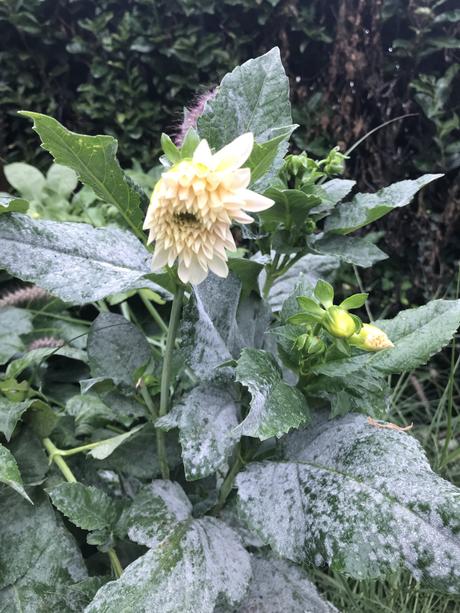 The dahlias in the garden have suffered dreadfully from mildew, a problem I never had in my old garden, but then this summer has been unusual. I'm not sure if it is the right thing to do, but those that have finished flowering I have cut down, leaving the tubers in the ground for the next few weeks. After looking and pondering for a long time, the Cafe au Lait dahlia has had a stay of execution because the flowers outweighed the mildew on the leaves. I am by no means an expert on dahlias so any advice would be welcome please.
TWO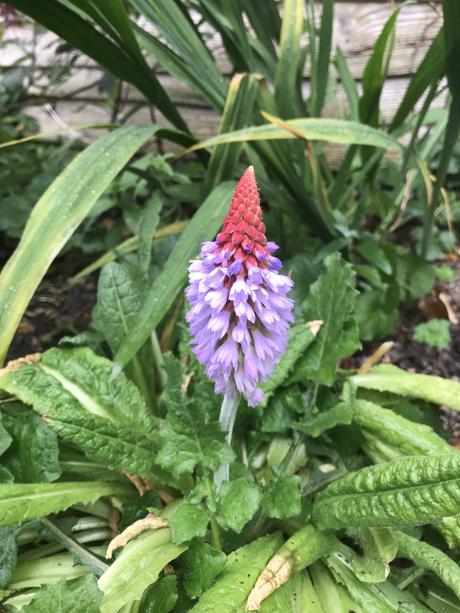 Although they are supposed to flower spring and summer, this Primula Vialii has decided to carry on flowering, yet the leaves are beginning to look ragged and dying down. I saw that if they are happy where plants, they will spread their seed and more plants will appear next year, I do hope so.
THREE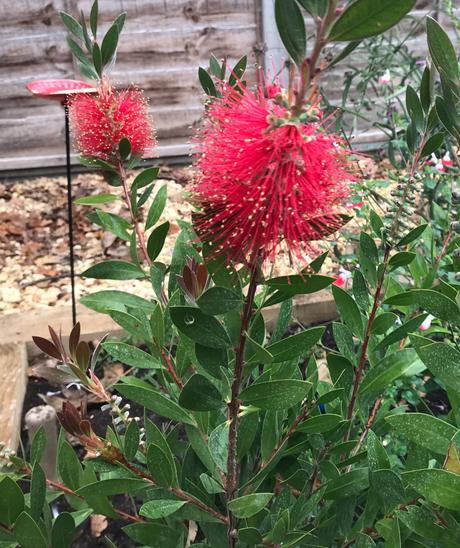 Another plant which has decided to flower again, despite it being October, is the Callistemon or Bottlebrush Plant to you and me. It has certainly settled well into its home at the end of the hot flower bed.
FOUR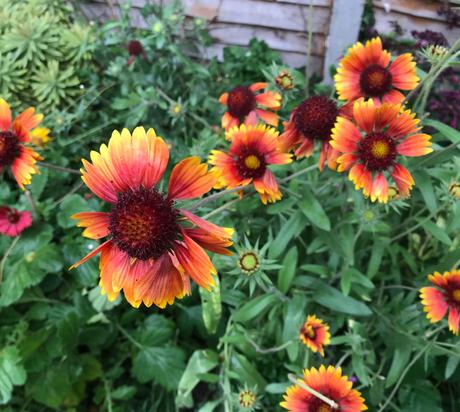 I can't see this magnificent perennial Gaillardia 'Arizona Sun' ever wanting to stop flowering. Maybe it's about time I stopped deadheading it! It does, however, produce wonderful color into the border.
FIVE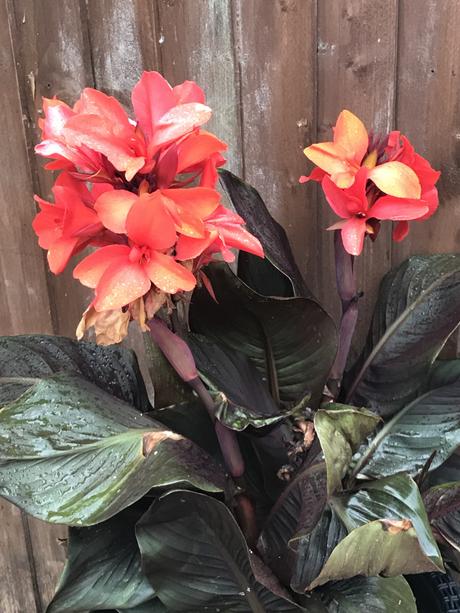 Talking about colour, my Son in Law bought this fabulous Canna in the summer and it lives in a large pot on the patio. Can anyone tell me please how to look after it during the winter months? Do I just place the pot, complete with canna, into the shed?
SIX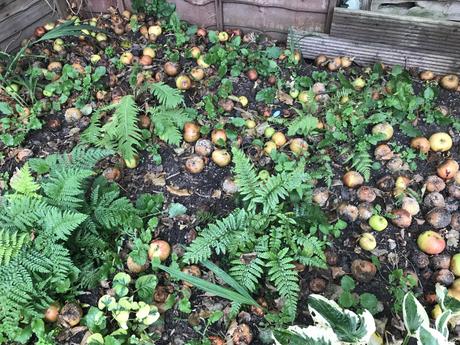 My final six is a just small section of the end of the garden which is strewn with windfalls from an enormous apple tree. If you are not ducking to avoid being hit on the head as they fall, you are in danger of twisting your ankle by stepping on them. Far too many apples to be collected and made into pies, chutneys, juice and the myriad of other things you can do with apples. I am well aware that a lot of you may throw your hands up in horror at the waste of apples, sorry about that. However, I am hoping they will fertilise the soil well.