Yeah, the rain dance worked! We have had 3 days of torrential showers and I've been relieved from evening watering duties.
Last week I said I intended to show my sweet peas off but someone had got there to cut a large bunch before me. In case you are new to the blog, I live in a small apartment block and a this year have grown the sweet peas, initially planned for the allotment, in the garden here. Giving fellow neighbours the go ahead to pick sweet peas for their homes, is beginning to cause a 'first come first served' frenzy.
However, the sweet peas are growing prolifically now so I have succeeded this weekend with my plan. I grew several varieties and due to the lack of space in the garden, I planted them all together so they are intermingled. Because of this I'm not able to identify specifically each photo, although the 'Ripple Mix' is easily identified.
The varieties are:
Heirloom
Old Fashioned
Ripple Mix
Beaujolais
Here are my Six on Saturday sweet peas.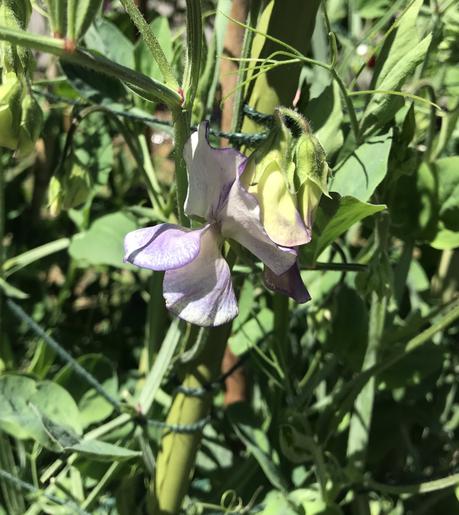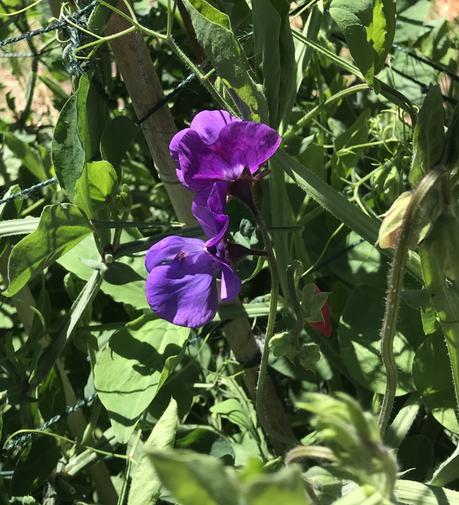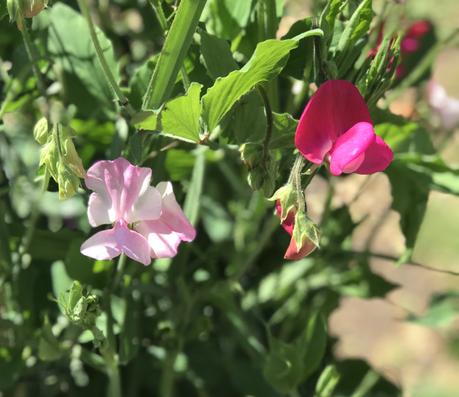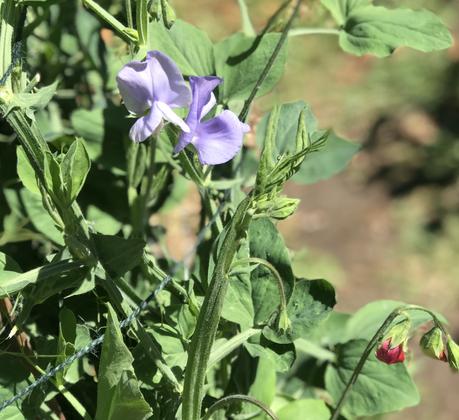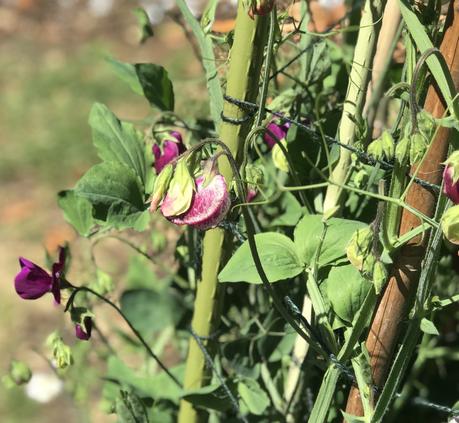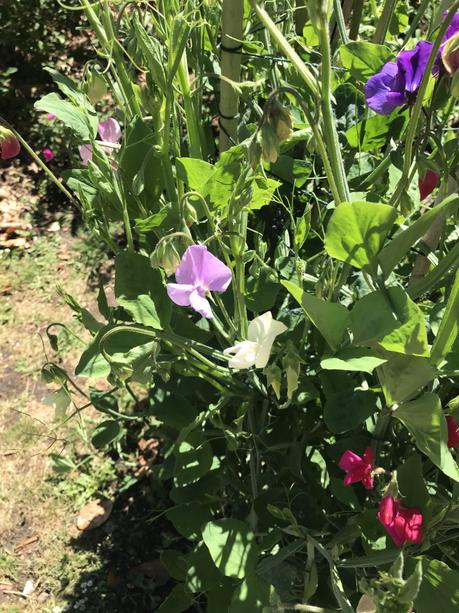 Please peep over the garden fence see what is happening in The Propagator's garden and while there take a look at all the other contributors who have beautiful and interesting hints growing in their gardens.