A sad looking six this week. Unusually for us on the south coast we have had sub-zero temperatures all week.
It is generally the case that plants recover quickly from an overnight frost, that is if it's been for one night. This time, however, not only is it day upon day of below zero temperatures, I think it is the lack of water to the roots that have done the damage. Plants, even the sturdiest of them, dislike frosty weather but when the soil is frozen solid coupled with wind which it dries out so many of the plants in the garden now look as though they have been subjected to a drought.
There is not a lot more I can find to say about my Six on Saturday today so I will just show you my sad photos. As it warms up slightly today, I will gently water them with tepid water to help them pick up. I sincerely hope they have not been lost.
1. Lobelia 'Queen Victoria'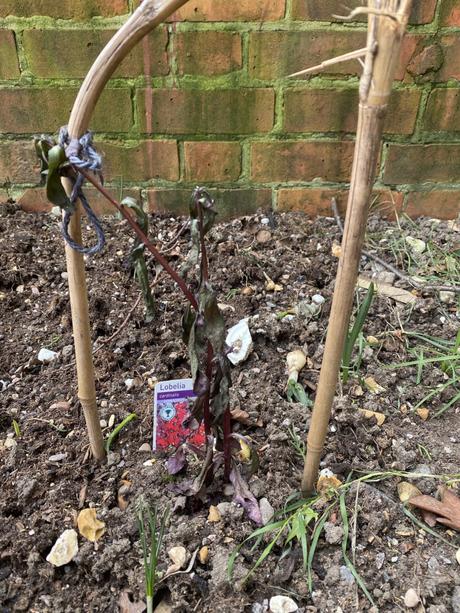 2. Foxgloves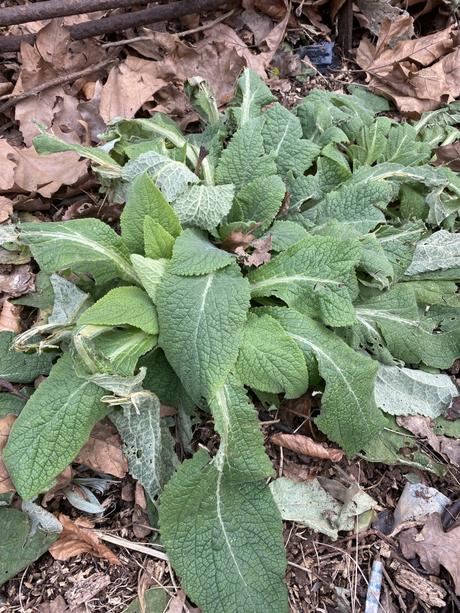 3. Bergenia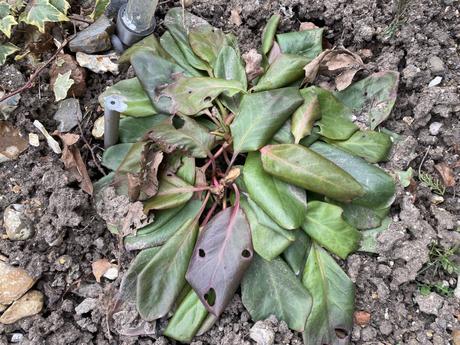 4. Salvia 'Hot Lips'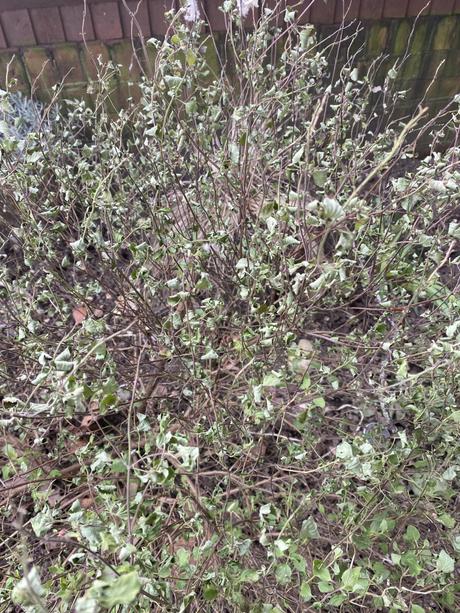 5. Cerinthe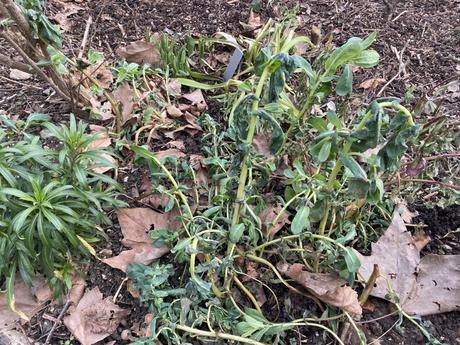 6. Cyclamen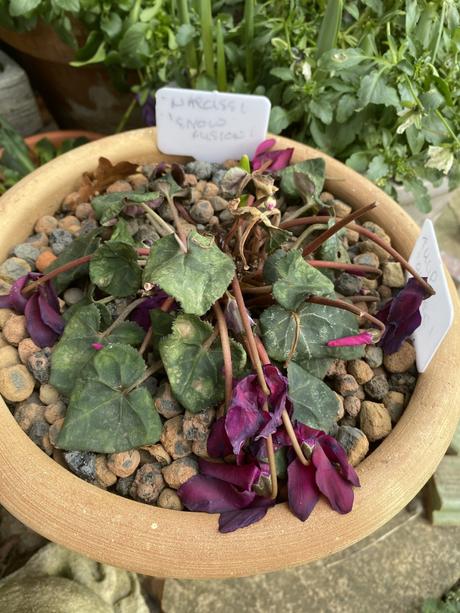 The weather forecast says it will warm up from tomorrow so fingers crossed everything will pick up. I hope your plants survive this cold snap.
Very many thanks to The Propagator for hosting this weekly meme. Please visit his blog where I know you will find lots of happier photos!