Thank goodness for memes, especially The Propagator's Blog and his Six on Saturday. At the moment as I'm between allotments (take over new one end of December) I'm struggling to find much to blog about. With a box full of spring bulbs waiting the wings I am desperate to plant, my patio pots are loathe to throw in the towel and admit they've had enough. To be fair, the weather here has still been fairly warm for this time of the year, although we are experiencing heavy showers mixed with sunshine and strong winds at the moment.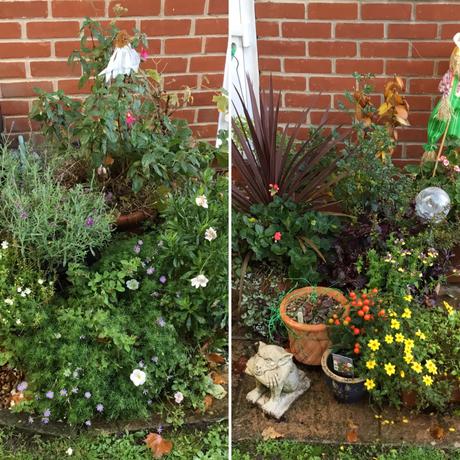 I have planted up a coupled my patio posts and covered them with netting to prevent the squirrels from digging around. I do, however, still have a large number of tulip bags to put in but I know I have until December so all is not lost yet.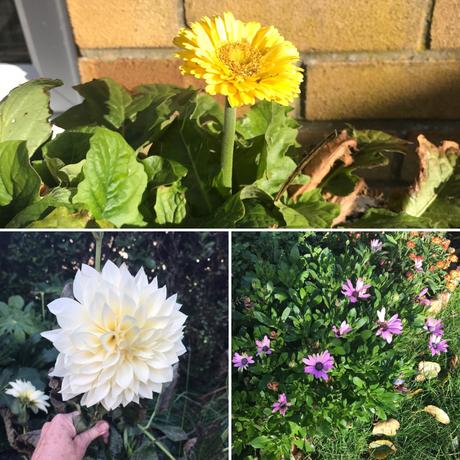 This morning I did my 'gardener duties' in daughter and SiL's garden. Again there are still plants flowering happily. The Gerbera is flowering as are the Osteospermum. Although mildewy and flopping badly, the Cafe au Lait Dahlia is still going strong. I am wondering if I can leave it in situ as long as I mulch the top to protect from frost. Also I'll have to watch it carefully in the spring to make sure slugs and snails don't chop off fresh shoots at the pass. Usually I start tubers off in pots each year and only plant out when it is looking well established.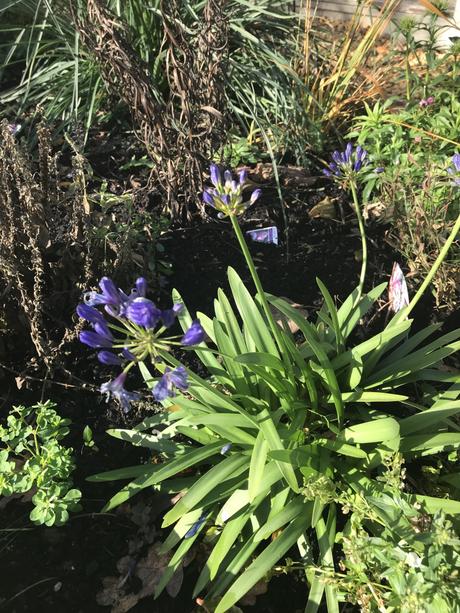 The Agapanthus is also still flowering! You might notice that some of the surrounding plants have died already. I am hoping they have died down, and will appear next year and they are not just dead. Whoops, I've just noticed some weeds in this photo 🤦‍♀️.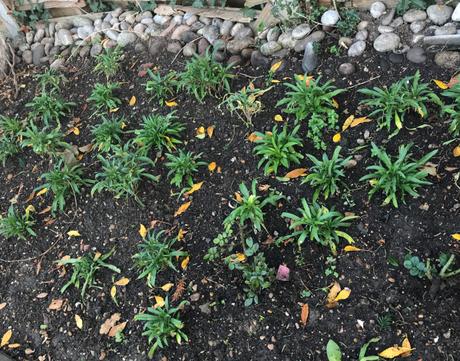 I love wallflowers, especially the bare rooted bunches which I think are a bargain. In mid-October I bought 3 bunches and find that although sold as 10 plants per bunch, you generally get more than that. Of course, there are always a few that don't make it, generally the tiny ones. I planted a whole bed of wallflowers –
Sunset Apricot, Sunset Bronze and Sunset Purple
interspersed with a large variety of daffodil bulbs. It was a bit of a back breaking job, but will look a fabulous display next spring. I was pleased today to see that only 2 plants look as though they are struggling, but you never know they might just survive the winter.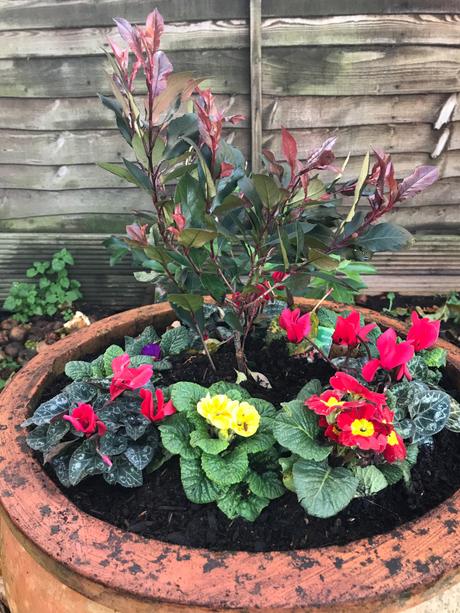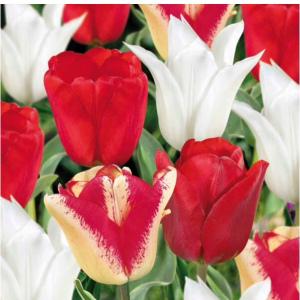 There is a very large terracotta pot at the end of the garden, which I was asked if I would plant up for a good spring show. Buried deep in the pot, I planted 35 bulbs which are variety of red and white from the local garden center called The Armistice Collection – A donation from the sale of each Armistice collection bulb pack will be paid to The Royal British Legion. I couldn't resist buying them. Because it is such a big pot, it needed some height and I found a Photinia 'Little Red Robin' and filled in the surround with primulas and red cyclamen.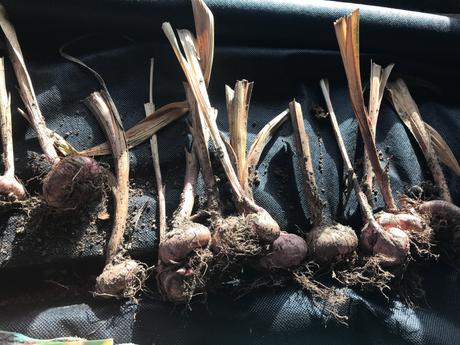 My sixth is of the gladioli I retrieved from the allotment to dry off. After taking this photo, I cleaned them off, removed the dried leaves and they are now stored in a box in the shed. They were really good this year and fingers crossed they are successful in 2019 on the new allotment.
That's my 6 for this week. Please peer over the garden fence at other gardens you will find on Six on Saturday.