So here we are, the 1st of June, doesn't time rattle on! There is so much going on in the allotment now I was spoilt for choice to select my six. I have decided, as I did a purple six last week, I would do white six this week.
1. Arum Lily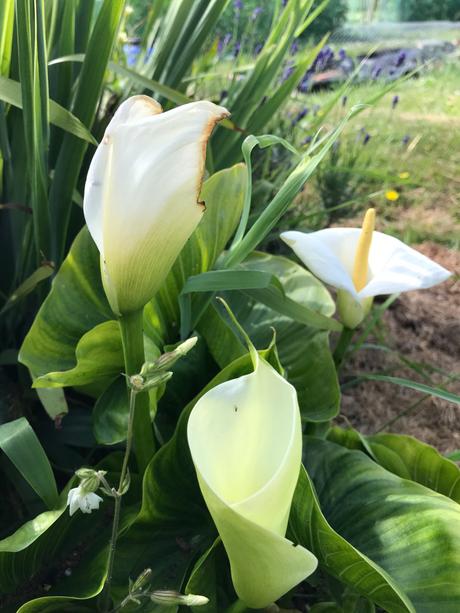 I found a very large Arum lily outside my shed about a month ago, no note attached, so I had no idea who had left it. Eventually the kind donator, an allotment neighbour, owned up. She had dug it up from her garden and thought I might like it. It now is very happy in its new home near the wildlife pond.
2. Campanula 'persicifolia'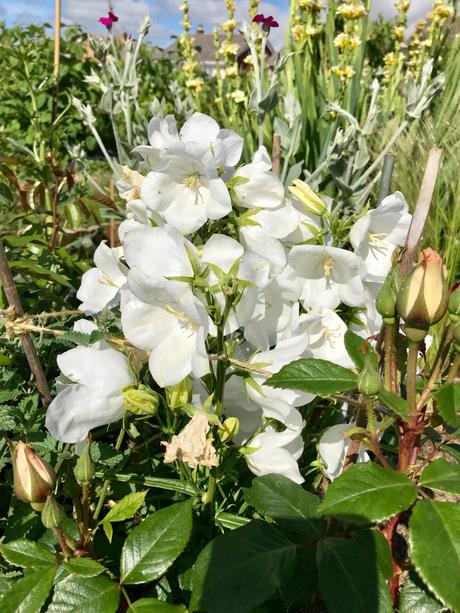 This Campanula looks like a bunch of white flowers. It is glorious and unlike the clump forming variety it grow quite tall with big flowers. My only issue with this plant is the flowers go brown as they die and can make the plant look very untidy if not dead headed regularly.
3. 'White Shade of Pale' Rose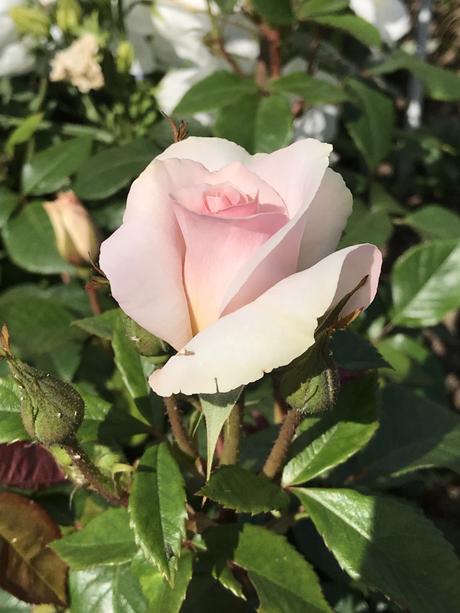 Not quite white but almost! When I made my allotment cottage garden, I planted 2 David Austin bare root roses in memory of my mom and dad. 'Whiter Shade of Pale' by Procal Harem was a number 1 hit in1967 and my Mum loved it. She used to say it sent shivers down her spine. When I was looking through the David Austin catalogue, this one struck me as an ideal rose to remember my Mum by. My Dad's rose is not out yet so I'll not spoil things until I can photograph and share it.
4. Gaura 'The Bride'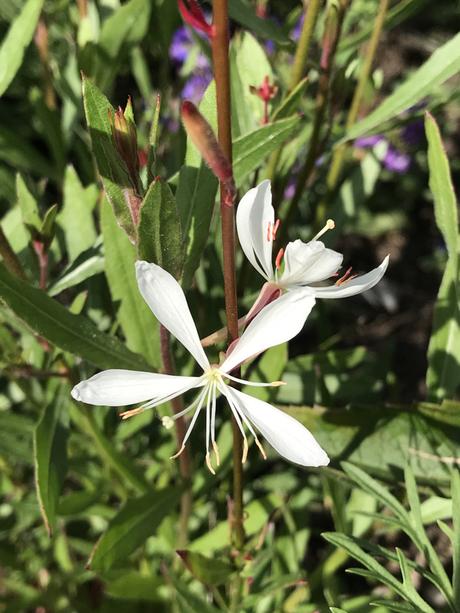 I bought two Gaura 'The Bride' for the allotment cottage garden and noticed, when taking my white flower photos, one of the plants is in flower, so it just had to be included in this week's Six.
5. Foxglove 'Alba'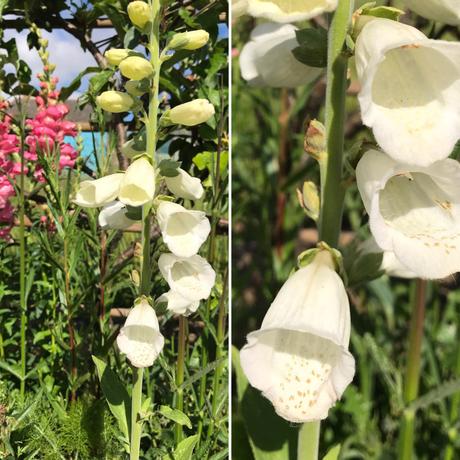 This beautiful white foxglove was one of several plants I bought for the allotment wildlife area. It stands out like a little beacon and I love it. My color scheme was for a blue/purple/white but as you can see from the pink Antirrhinumin the background not everything goes to plan.
6. Nigella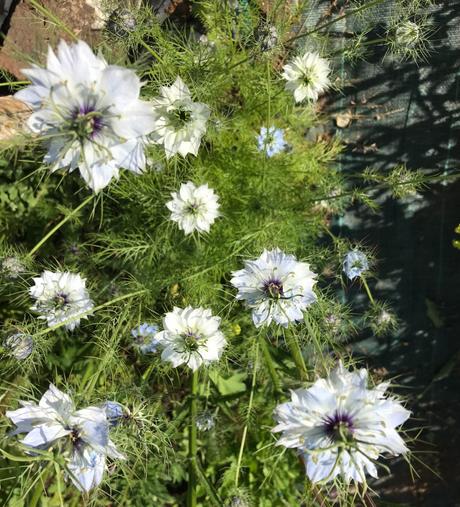 As with the Antirrhinum, grown by the previous plot owner, blue and white Nigella have self seeded all over my plot. Not only are they a pretty gentle and wispy flower, they have adhered to the color palate and I am delighted to have them.
Thank you for reading my Six on Saturday and thank you The Propagator Blog for hosting this weekly meme. Hop over to his blog and take a look at what is happening in other contributors gardens.