In an attempt not to open my Six on Saturday with a comment about the weather, I looked for a poem/quote about February and found with this…
"Every gardener knows that under the cloak of winter lies a miracle … a seed waiting to sprout, a bulb opening to the light, a bud straining to unfurl. And the anticipation nurtures our dream."
– Barbara Winkler
1. Iris Unguicularis 'Winter Flowering Iris'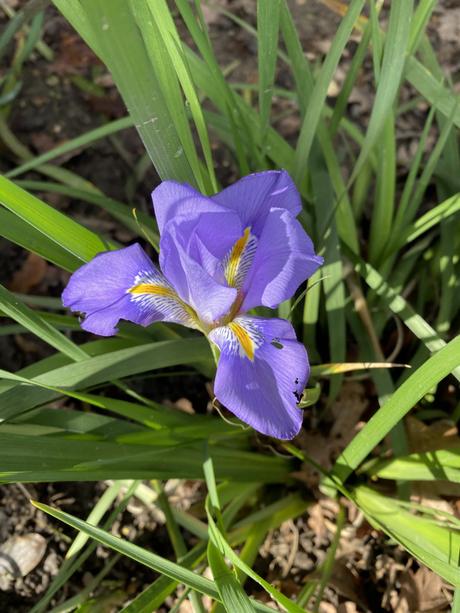 I love this iris, larger than reticulata, it is a perennial and grows to about 30cms. It spreads and flowers from late winter to early summer. I was given a few clumps a couple of years ago and planted them in the woodland area next to the car park at the rear of our flats. It has spread and looks wonderful with the other spring bulbs.
2. Snowdrops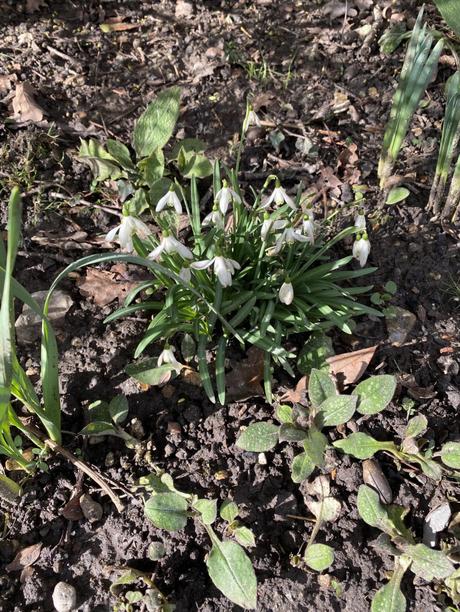 Not being a Galanthophile I have no idea what variety these snowdrops, but they are very pretty. There are several clumps of snowdrops growing in the woodland area.
3. Crocus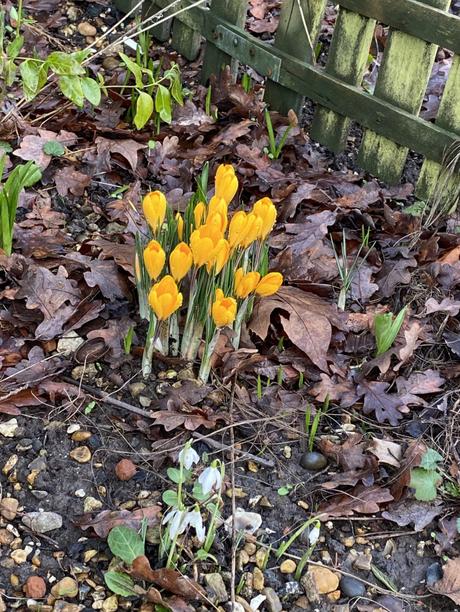 The wonderful thing about spring and woodlands is that all sorts of delights appear at this time of the year. These crocus are a fabulous yellow, the color of egg yokes.
4. Spring Circle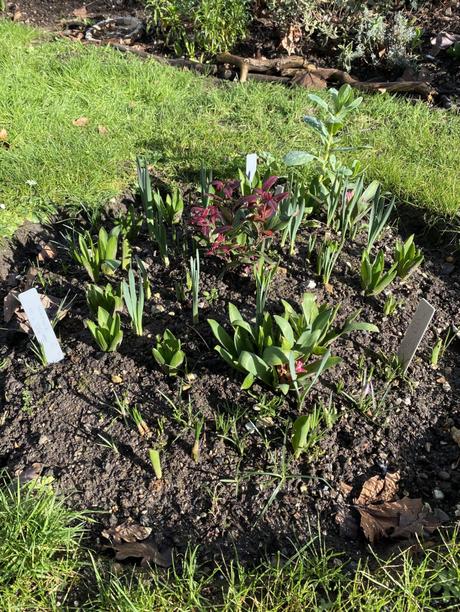 At the end of last year, I threw all sorts of spring bulbs into this little bed. It is a bit of a porridge pot full of crocus, iris, hyacinths, daffodils and tulips. The shrub in the center is a Leucothoe. It won't be too long before this is a riot of color.
5. Another Spring bed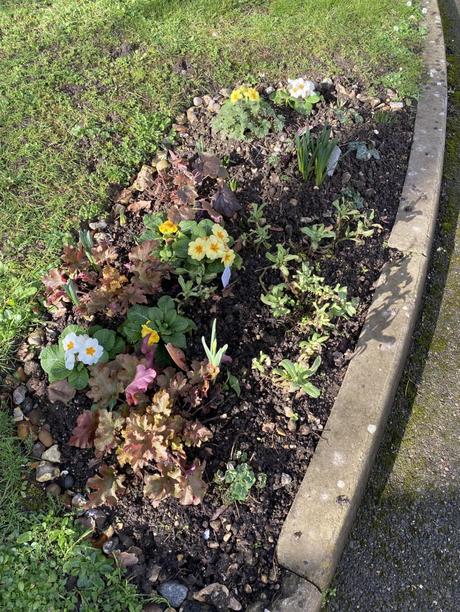 On the edge of the entrance drive, this area had a couple of dying shrubs. After their removal, I planted a few Heuchera 'Marmalade' which give color all year round. It is also full of daffodil bulbs which are just poking through. At the front of the bed, looking rather sad for themselves, are the remains of the Calendula and I am hoping they will have self seeded, providing a splash of orange as a welcome to visitors.
6. Ribes – Flowering Currant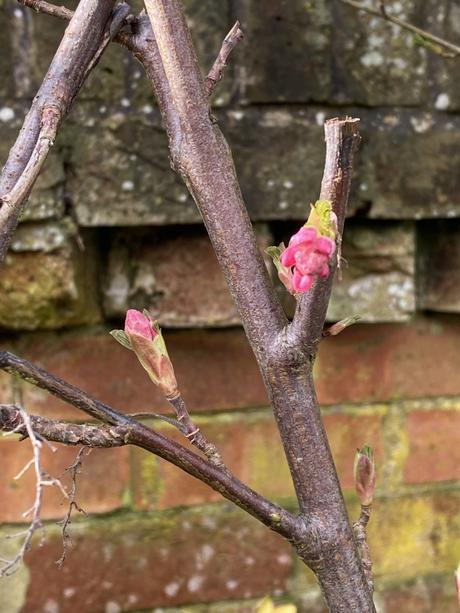 This has to be my most favorite of all spring flowering shrubs. Still with a long way to go, there are just a few pink buds showing themselves to the world. Before too long it'll be a blaze of pink.
As always a big thank you to The Propagator for hosting this weekly meme. Please visit his blog using the above link, where you will find lots of interesting things to read and look at.