I think we would all agree this time of year is quite frustrating! Apart from preparing beds and cleaning tools there is little more we can do and if you are like me you are itching to get out there and start sowing and planting. Buying is a bit of a panacea and helps scratch that itch for the time being.
Purchase 1 – Cloche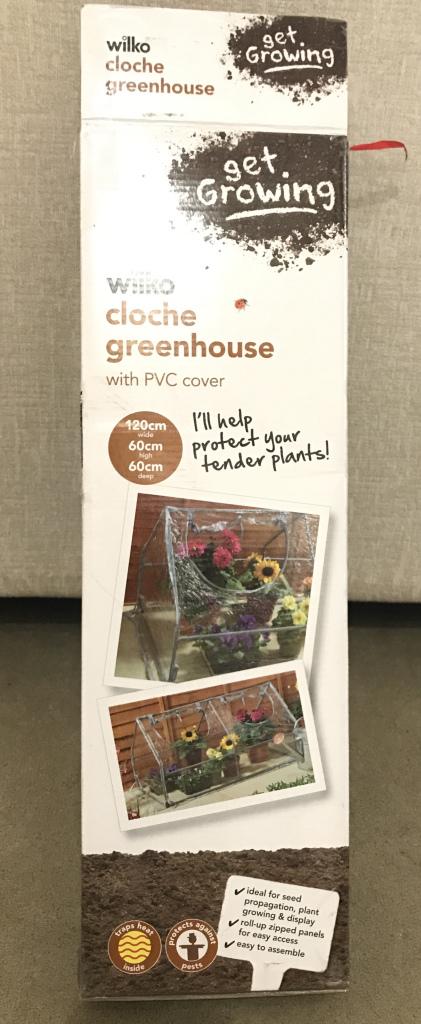 I'm a big
Wilko
fan and for years have bought garden equipment from them. I was more than happy to find a good sized PVC cloche greenhouse for £10. Many will say "you get what you pay for" and I agree one costing £40 will be more substantial, but I'm living on a budget and at the moment a cheap one will suffice.
Purchase 2 – Garden tool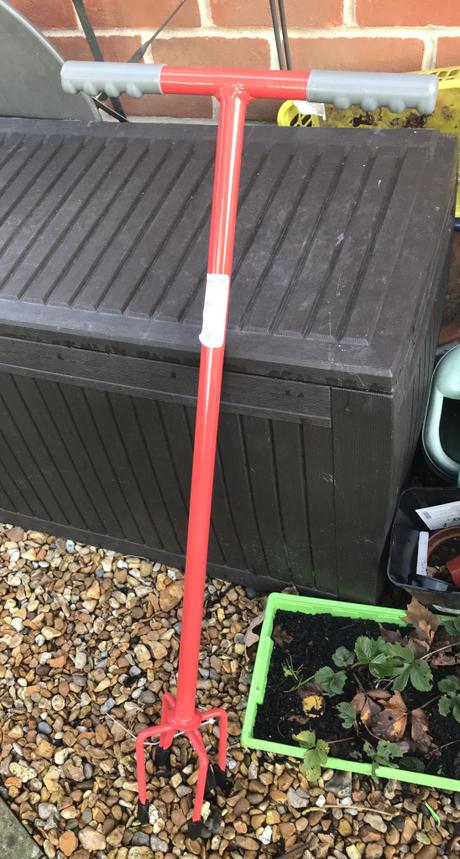 Also from Wilko, I bought a long handled cultivator (£7.50). I have a treasured handheld multi-prong cultivator which I use constantly for weeding, however that is an on your knees job so when I saw this I thought it might be ideal and less back aching for getting the beds ready for planting – I'm going down the No Dig route. Until I can afford to replace the little, somewhat rickety, shed inherited on the allotment I'm loathe to buy expensive tools.
Purchase 3 – Bare root roses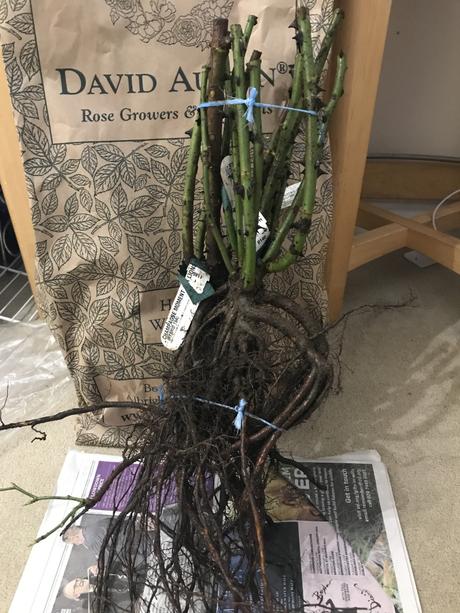 My roses arrived this morning! Whilst I'm saving money on equipment I'm spending it on plants and bulbs from reputable growers. That is not to say cheaper suppliers are rubbish, I've bought some really good plants from Wilko and one year I bought raspberry canes from Poundland and they produced excellent crops every year. I wrote about my bare root roses order from David Austin Roses on an earlier post during the week My Criteria for Choosing Roses. We've had a couple of really cold nights and, unlike a lot of Hampshire, we only had a smattering of snow on Thursday night. As long as the soil is not frozen I can plant the roses in my cottage garden area.
Purchase 4 – Dahlia Tubers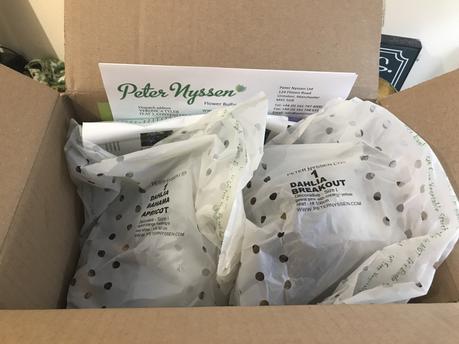 I grew dahlias for the first time in 2016 in my last garden. Having never grown them before I bought tubers from Wilko at a £1 each, on the premises if they were rubbish I hadn't lost much. They were, to my surprise, so successful I've fallen in love with growing dahlias. I learned that the secret to having exciting and different cultivars is to buy early from tuber growers, as the unusual ones are sold out very quickly. I ordered 5 varieties from Peter Nyssen which arrived yesterday. I've unpacked them and have stored them carefully until March when I will start them off in large pots.
Purchase 5 – Seed Balls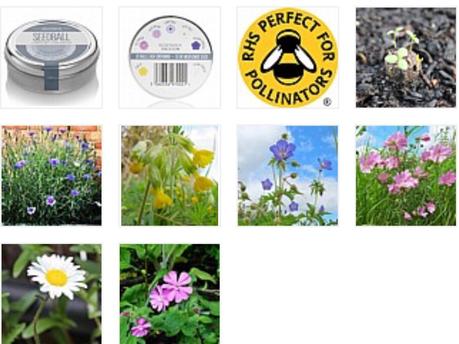 I'm going to grow a wildflower patch on the allotment and came across The Seed Ball Company. Always happy to try something new and I liked the idea, I ordered their Urban Meadow Mix. They've not arrived yet, although I had an email from them 7 days ago to say they've been dispatched. I'll contact them on Monday if still no sign. If you have used them do you have any growing tips?
Purchase 6 – Sweet pea seeds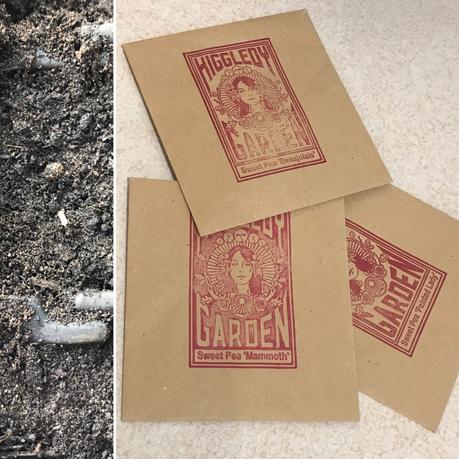 Higgledy Garden is an independent supplier of garden seeds. I've been buying from Benjamin Ranyard for many years. I ordered a lot of seeds for the cottage garden patch including 3 types of sweet pea, Beaujolais, Mammouth and Painted Lady. I sow sweet peas in January, without soaking first, into root trainers and started them off last week. This morning just 7 days later I found a tiny little shoot (Beaujolais) peeking through – it's so exciting to see!
Just to clarify, although I've mentioned companies in this post they are my own choice and opinion, I have no commercial interest.
There you go, that's my Six on Saturday for this week. Take a peek over the garden fence at other contributions, not only from the UK, on The Propagator Blog.