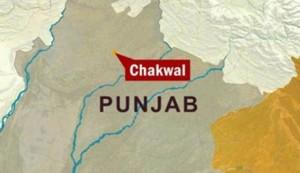 Six killed, 32 injured as bus turned turtle near Chakwal
At least six people were killed and 32 others wounded in a road accident when a passenger bus turned turtle on the outskirts of Chakwal district on Sunday morning.
According to motorway police, the bus which was moving from Nowsehra to Raiwind carrying members of "Tablighi Jamaat", went upside down near Allah interchange.
The survivors said crash occurred due to the driver's recklessness. The dead bodies and injured were rushed to the Chakwal District Headquarter Hospital.
Some injured are said to be in critical condition and death toll is feared to climb.