Last week my sister and I got all dolled up and head to DAR Constitution Hall in Washington, DC for Shecky's Girls Night Out. We needed some time together and this was the perfect event!
A nation wide event happening all year around, it brings together brands and retailers from the host city for two nights of shopping, drinks and enjoying time with your girlfriends. 
I had been given two complimentary tickets to the event which included a goodie bag. I had read other reviews and had seen tweets about people saying the swag was out of this world!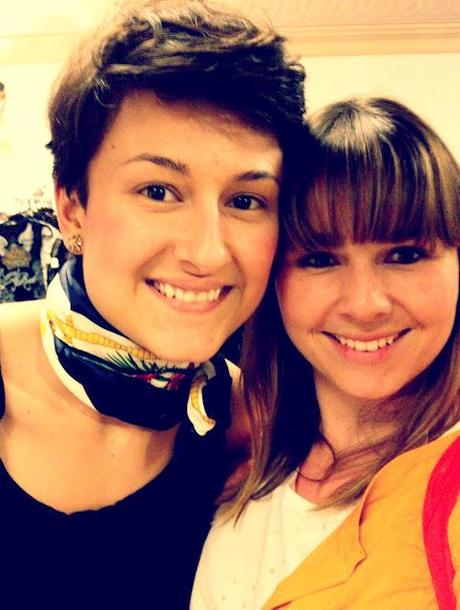 My sister and I had a FA-BU-LOUS time checking out all the gorgeous jewelry and browsing the clothing selection. But to be honest, we were disappointed with the lack of variety in the stands.
And the goodie bag was extremely underwhelming. Shecky's promises swag bag greatness on their site, even saying "c

ap your night with some pretty pampering and glorious Goodie Bags (trust us, you don't want to miss the goodies)" 

but DC got the short end of the stick on this one.
Two water bottles, a Luna Bar, Body Shop samples (similar to those in magazines) a hand cream and chap stick or two. NOT what we expected and certainly not worth the $30 you paid to get it.  Having seen video of past events and reviews I was expecting a lot more. I did ask, and there were no major sponsors for this event. In fact, the items in our bags were doubled up to bulk it up. 
Sorry, not impressed! I know for fact many were disappointed with that part of the event because everyone was taking about it in the bathrooms. A real shame. 
However, we discovered some great new brands, my sister did some shopping and we walked out arm in arm after having a proper two hour gander!
Look at these amazing Beijo Bags!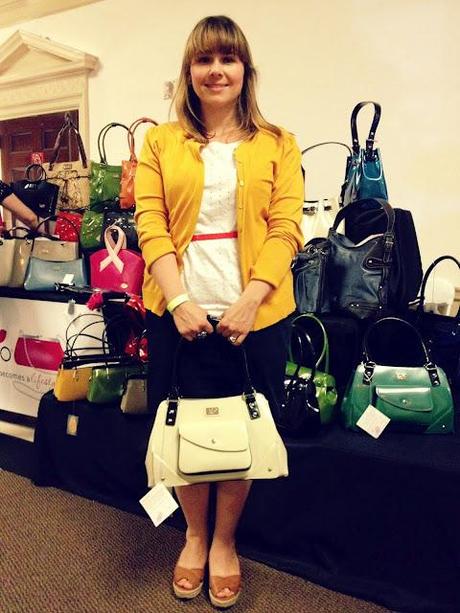 I cannot tell you how delicious they are and you can use Windex to clean them!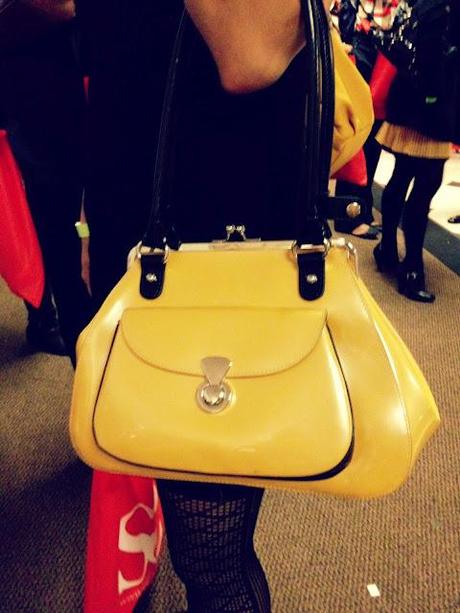 Funny, I know, but how perfect are they for us mamas? Stylish AND practical.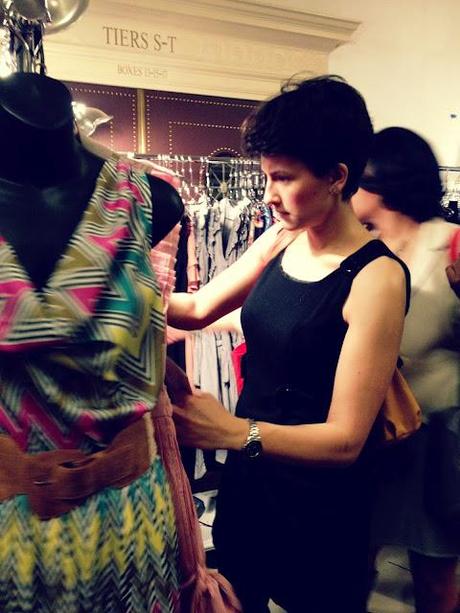 It was very busy, and people everywhere trying things on. Denise managed to squeeze in and check out some of the pretty dresses. There were pop up fitting rooms, but I wasn't in the mood to undress!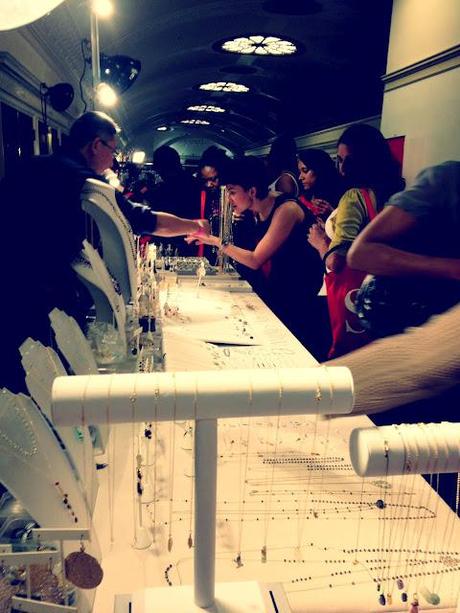 Let's not forget the bling! There were more jewelry stands than anything thing else.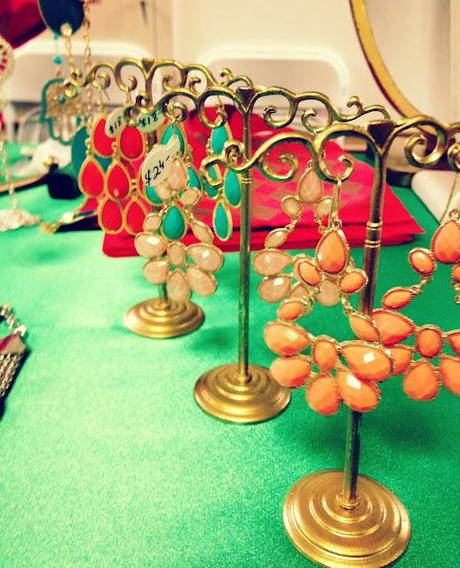 More notable was the Stella & Dot collection (my new fave!) and a boutique called Jewelry Bar based in New York. The earnings above and the chain bracelet below were part of their Spring collection.
Adds a bit of edge to your look, don't you think?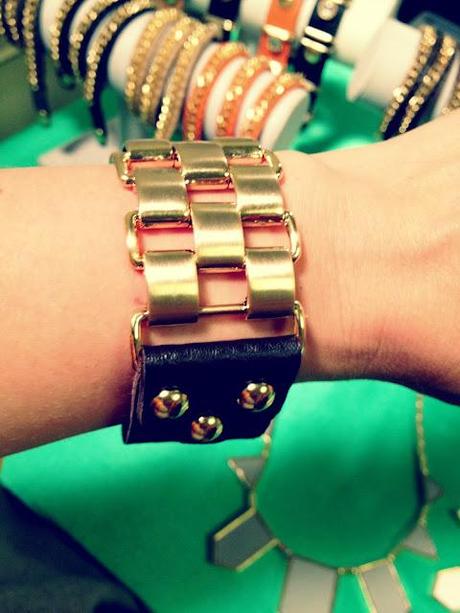 Shecky's Girls Night Out is happening major cities across the US and if you look at their site, you will see there are different brands, sponsors and exhibitors depending on the event. 
I did do my homework and ask around, and everyone I spoke with had only positive reviews about Girls Night Out. It gives me hope that the organizers will take notice and that the DC event next year will be bigger and better.
Would I go again? YES!
 Full schedule of events here