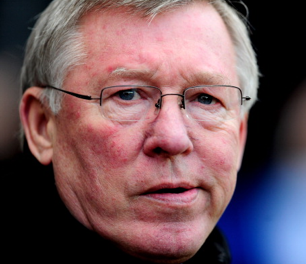 Written by Pete South. Follow Pete on Twitter@Peterwsouth.
Sir Alex Ferguson tested his relationship with the media, refusing to speak after his team's 3-1 defeat to the hands of Liverpool on Sunday. While still refusing to speak to the BBC after they aired a documentary on his football agent son seven years ago, Ferguson also declined the offer to speak to host broadcaster Sky Sports, radio rights owner TalkSport, and Manchester United's official TV station MUTV.
The Scot's actions came after he was reprimanded for remarks made about referee Martin Atkinson after the 2-1 loss against Chelsea last week. The Scot said he "feared the worst" when Atkinson was put in charge of the game at Stamford Bridge, and went on to criticise the decision to award Chelsea a late penalty.
Ferguson said this regarding Atkinson:
"You want a fair referee, or a strong referee anyway - and we didn't get that."
He would have also been unimpressed with the decision to let Liverpool's Jamie Carragher off with a yellow card after his tackle which left a horrific gash on Nani's leg. A tackle which should've warranted with a straight red.
Ferguson still has a two game suspension for comments he made about referee Alan Wiley last season, which is likely to be taken into consideration when his personal hearing for improper conduct takes place later this month. The 69-year-old also cancelled his pre-game conference with the media prior to the game against Liverpool in protest of the coverage of Wayne Rooney's elbow to the head of Wigan's James McCarthy last weekend.
His on-going boycott of the BBC contravenes Premier League rules and he faces a fine for each game he refuses to speak to them, but has so far gone publicly unpunished. His latest refusal to speak to the media came after his side lost their second Premier League game in a row for the first time since 2009.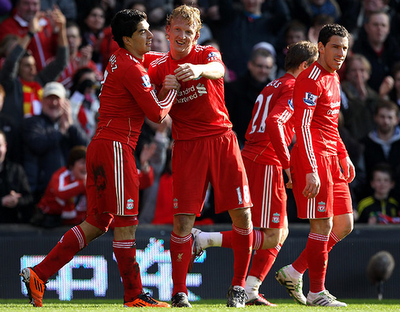 A Dirk Kuyt hat-trick defeated an under-par United side as Liverpool managed to put the brakes on United's 19th title aspirations.
The Hernandez United Shirt
 will be one of the only shirts worn with pride by fans after the games as "Chicharito" managed to secure a late consolation goal for his side - his tenth Premier League goal already.
Now, with Arsenal just three points behind the league leaders with a game in hand, the title race has come alive once more. Manchester United looked to be cruising in the Premier League, but now things could be getting a little trickier for a red-faced Sir Alex Ferguson.