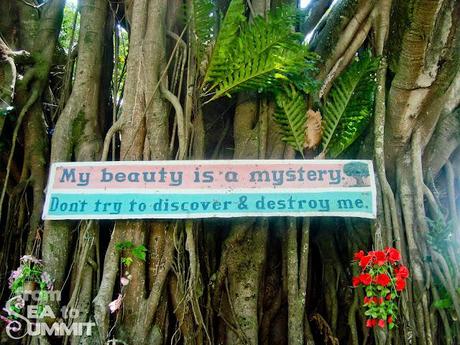 Before anything else, this post is related to our Hitchhiking adventure that happened last March. Yup! Sipaway Island is one of our stop over during the hitchhike. We could have hitchhike towards Dumaguete at our second day, but we couldn't pass the opportunity of visiting the island, which is just 15-minute away from San Carlos City.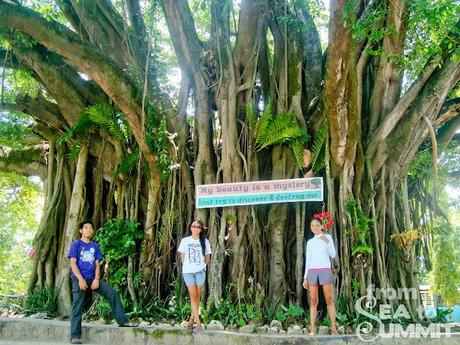 We hike our way down to San Carlos Pier and jump in a pump-boat  going to Sipaway Island. The journey to Sipaway was quick, bought me some time to chitchat with the person next to me. When I planted my first step on the island, I already had a brief knowledge about it. Thanks to the local who I talked to on the pump-boat.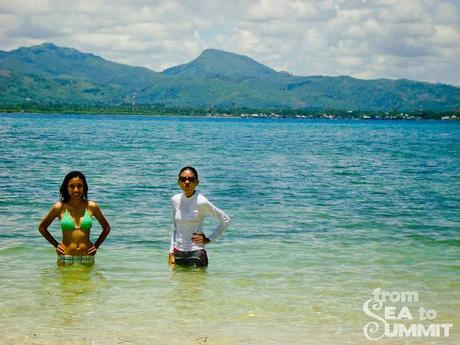 We hire a trike to tour us around the island. Lucky for us we hired the most accommodating trike driver in Sipaway--Mang Danny. He brought us to the cheapest Resort in the island--- Basilia White Beach Resort. We paid 20PhP for the entrance fee. We're the only group wandering around the resort that day. May be because it was weekdays. Well, we had a great time enjoying the quite beach. As expected, they have a magnificent beach. White sand and clear water is just perfect.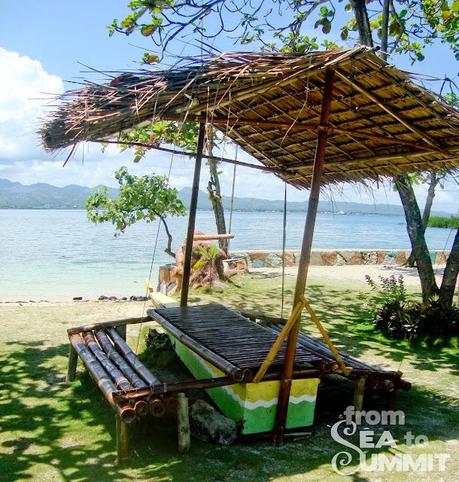 The resort has various cottages to chose from. This one is the cheapest cottage they have, which is at 250PhP. This cottage is good for 4-6 person. The style is so cute.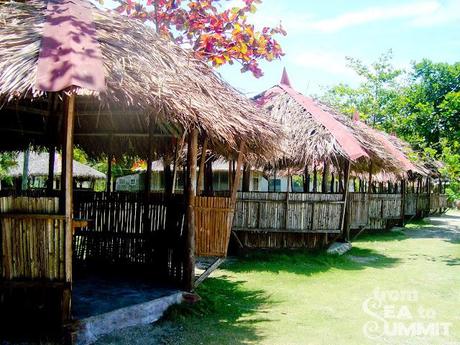 They also have this bigger open cottages for 300PhP. This cottage can accommodate 10-15 person.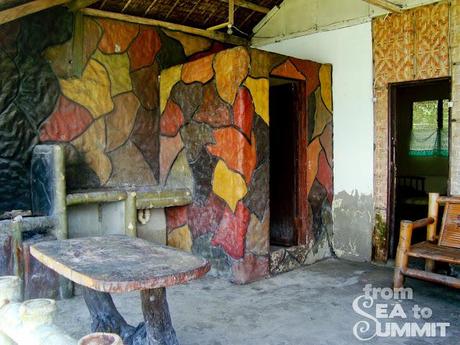 This house is also available for rent. At 600PhP you can have this house overnight with 4 beds, your own toilet, grilling area, and a dish washing area.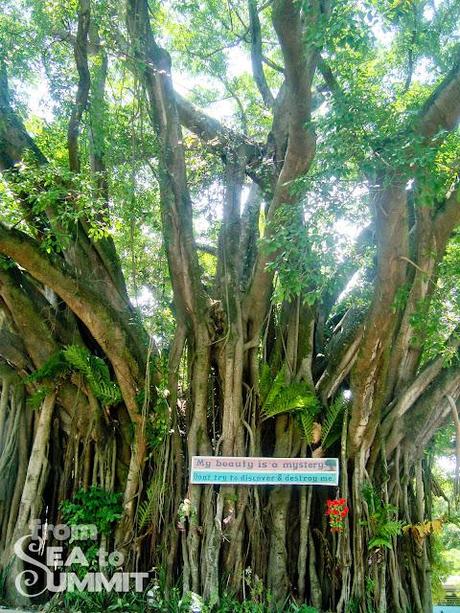 When its time to go home, our tour guide bring us to the biggest Balete tree in Sipaway, before sending us back to the pier. This tree is situated in front of a public school. We had a funny experience though when we were there. We mount our camera in a tripod and set in a timer mode so that we could take photos of ourselves. Suddenly, children having their break from their class, circled around the camera. They were curious of it. I would love to take photos with them, but when I get my camera and ask them to have photos with us, they started to back away.
After taking few pictures with this big tree, we agreed to go back to San Carlos City.  We owe a big thanks to Mang Danny who serves as our driver as well as our tour guide for that trip. For that we pay him 50Php per person. 
Contact Person
For Reservation:
   Dianne - 09475075113
   Sedrick - 09079200516
   Marjorie - 09173559454
Trike Driver:    Mang Danny - 09484594697
You might want to check these out: 
*
Cebu-Negros | 3D2N Hitchhiking Challenge
* Cebu-Negros | Hitchhiking Adventure Video* La Libertad, Negros | Lalimar Beach Resort