Let's drink and be merry, tomorrow we trek!
This the exact phrase an actor in the Everest movie had said. And it is exactly what we did. We were watching the Everest movie with a few bottles of beer on the table while waiting for our ride to Malacca. A friend of mine had hired a van to take us to the jump-off point of our climb. It was a grueling 4 hours of sitting and a lot of sleeping attempts, but to no success. I don't know if it is because I'm sitting in a van or I'm just too excited.

A little overview of Gunung Datuk. It is situated in Rembau, Negeri Sembilan, Malaysia. The mountain reaches to 2,900 feet above sea level. A great destination for a weekend hike. It will take you 2-3 hours of STRENUOUS ascent to reach its peak.You might notice I highlight the 'strenuous' there. That's because it really is.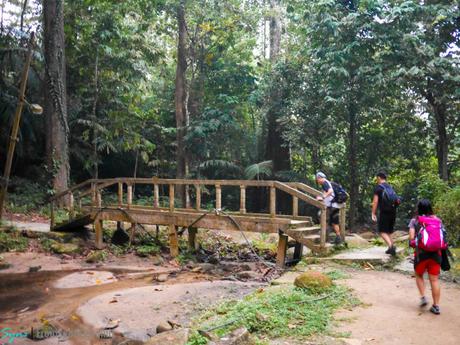 It was 4:00AM when we arrived at our jump-off point. It was too early. I didn't even notice a hint of light from the sun. So we wait and sleep a few more minutes under a shed. When the sun came up, we started our hike.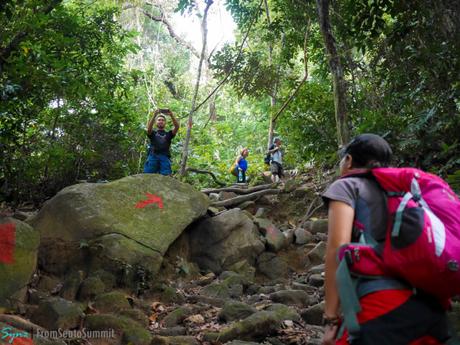 My friend was right. If you just know how to look for signs, you'll never get lost in that forest. Everywhere you look, there's an arrow painted on the stones and trees pointing to the right direction.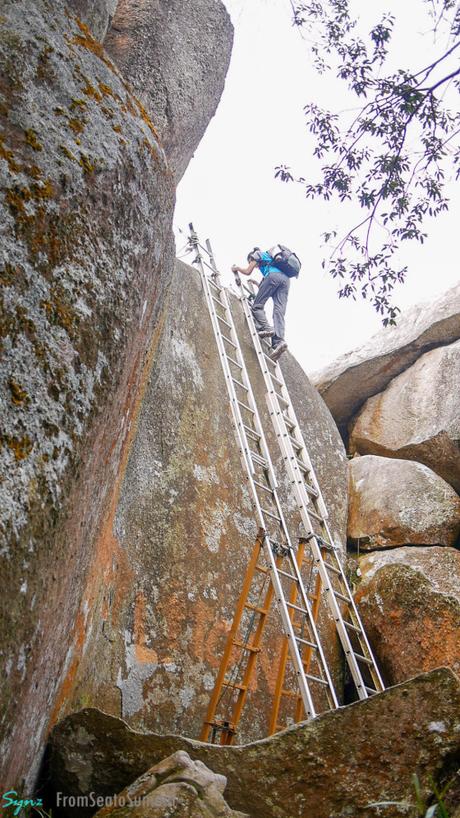 After almost 2-hours of strenuous ascent, we arrived at a marvelous view. Those steel ladders make it look so challenging. (Insert Everest movie here). It was a bit of a challenged though. I'm a little afraid of heights, so it makes it a challenge for me. Not to mention those ladders swing when you step on it. I know. It was properly secured by those people who maintain the mountain but, you can't take it from me to think otherwise. How many months or years is that thing hooked in there? I'm not here to scare you, but would you think the same?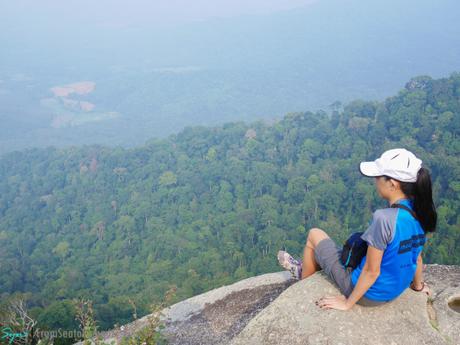 Luckily, we pass that final ascent with the ladder. A crowd had already formed on the summit when we get there. The weekend might be the cause of it. But, it was great nonetheless. The view of the community down below and those perfect blue skies above, everything was beautiful. We stayed for a few minutes on the summit to savor its beauty, contemplate, and adore the creation of God before heading down.
It only took us an hour to reach the shed at the jump-off point. By that time, those food stalls have already opened, and the shed where we slept that dawn, have already been crowded with people. We head to that stall that offers Cendol, a popular snack in Malaysia that is made from rice flour. It reminds me of Halo-halo in the Philippines or the Ice Kachang of Singapore. It was the perfect snack to end our hike that day.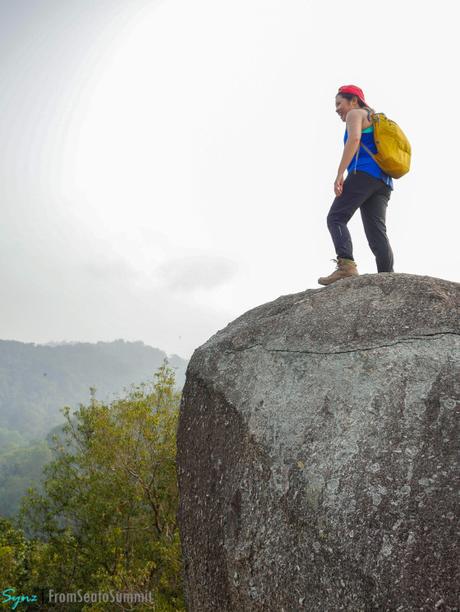 It was a great Day-hike since my failed attempt on climbing Mt. Kota Kinabalu. Yep! I was about to climb it. Everything was ready, except my passport. It was in the check-in counter at Changi Airport that I realize my passport was about to expire in 6 months. We all know that Malaysia has a requirement of 6-month validity for passport, right? Lesson learned, and definitely learned the hard way. Anyway, back to the topic at hand. I enjoyed the day hike of Gunung Datuk. It was a small mountain. Nonetheless, it was also challenging in a way. The tough ascends and steel ladders that sway when you step on it. The joy you feel when you reached the summit and marvel at the beauty in front of you. It was priceless. It might not be the same height or same difficulty of climbing Mt. Kota Kinabalu, but the wonderful feeling you get when you climb a mountain and be one with Nature definitely is the same.
Care to share your hiking adventure in this part of Malaysia?