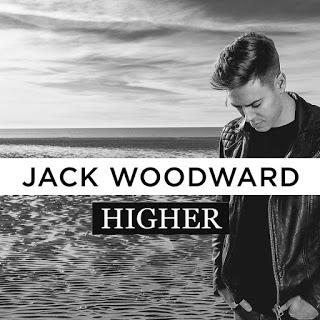 Peppy, emotive and atmospherically rousing folk-music perfect for performing on a six string - that it works out fine is well audible when listening to Jack Woodward's single 'Fly Away'; but there is so much more to his music than just a catchy acoustic core: layers of vibrant melodies, infectious rhythms and soaring harmonies, they all complement the artist's  musical repertoire. That his compositional crafting therefore can be pretty rich and vivacious in sound shows whilst spinning the songsmith' powerful and upbeat anthem 'Let It Happen', with Woodward's vocals ranging from confident to spirited in no time. 
Putting out 'Higher' today the 24-year-old reaches for new heights by effortlessly blending the cozy, warm flair of folk-fantasia with the glowing, glamorous spectra of pop-pleasure: it's here that hauntingly elusive and emotionally enthralling, melodiously copious and stirring sounds meet their charismatic counterpart in Woodward's soulfully yearning and ardent vocals. So better be ready for some serious thrills of joy when indulging! 

Reach out & listen to Jack Woodward on ...