Hi everyone!!
I have a simple pink mani to share with you today!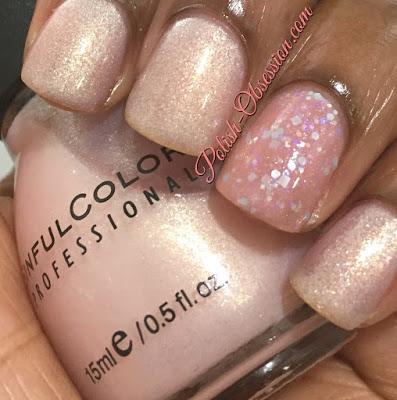 Sinful Colors Glass Pink is a pale pink with pink glass flecks running through.  It's a bit on the sheer side, so it requires three coats, but it applies well.  I paired it with Hare Polish Washed Ashore, a light pink with iridescent glitters.  This is a super pretty polish.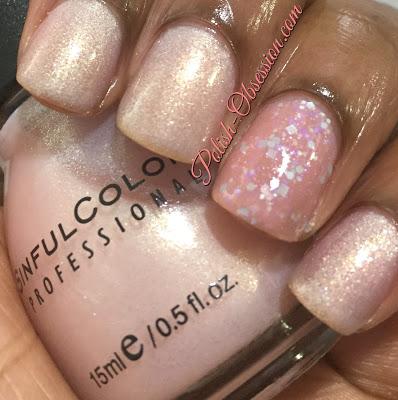 Artificial Light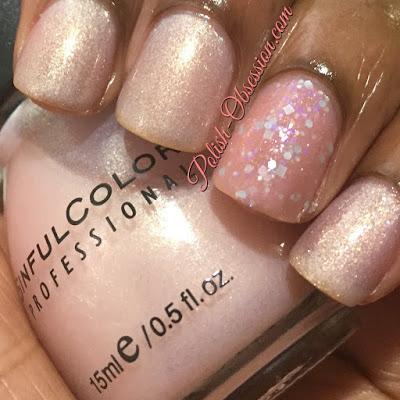 Artificial Light
This mani worked perfectly for the girly mood I was in.  What do you guys think of these two polishes?