Hi everyone!!
I have a pink mani to share with you today ;0).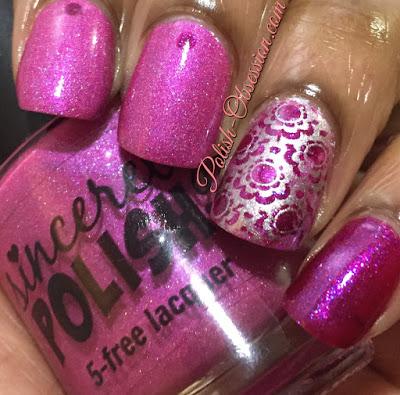 Sincerely With Love is a deep pink with holographic shimmer throughout.  It has a thick formula and dries to a matte finish, but applies well.  I paired it with Color Club Ulterior Motive on my pinky finger.
On my ring finger, I did a dry marble with Sincerely With Love and Ulterior Motive.  I then stamped a silver floral image over it from the UberChic 6-03 plate.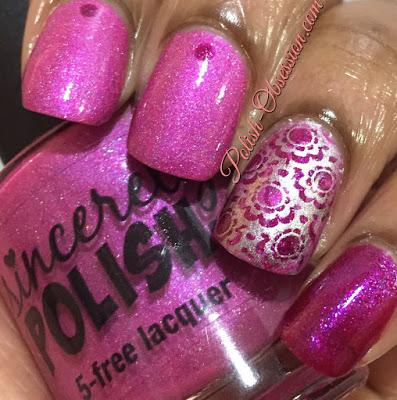 Artificial Light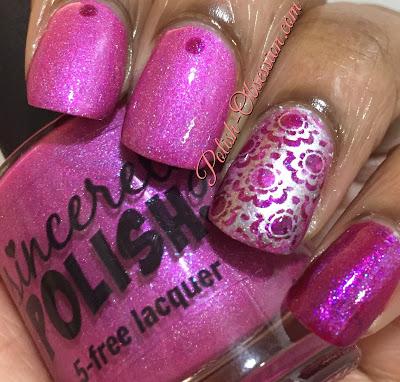 Artificial Light
You guys know I love a girly mani, so I really liked this one.  What do you guys think of Sincerely With Love?