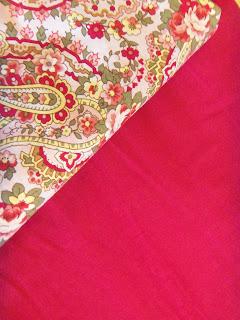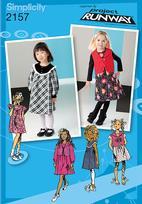 Just a reminder that this is the pattern and the fabric I chose for this Sew-A-Long.  I used the top right view on the pattern.  As I said before, I love the fabric, not so much love for the pattern!
I have finished the dress and vest just in time.  Today is the last day of the sew a long and all pictures are to be posted today.
I embroidered hearts on the vest and dress in colors to tie in the sleeve fabric and the dress fabric.
I hope my grand-daughter loves it and wears it proudly!
Hope you have enjoyed following along and I will be back soon participating in another sew-a-long.  Until then, Happy Sewing!