I am sure you all know this is a Simplicity Sew Along featuring a pattern designed by Suede, a new designer for Simplicity and discovered through the Project Runway series on Lifetime.  You can read more about 
Suede on his Facebook page
 and follow along with the 
Sew For A Cause: Suede Says Red Bag Sew Along
 by clicking on the links.
On my last post I was very disappointed with the front zippers, and I had ordered regular 7 inch zippers.  Funny what a few days away from a project can do for mental anguish!  I was able to make those zippers work without using the ones I had ordered.  (Well, I like having extras on hand anyway! lol)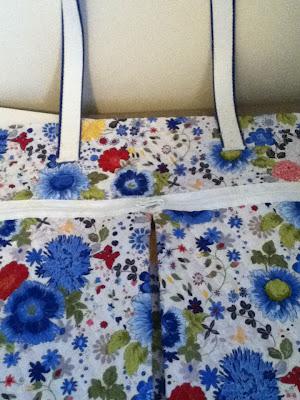 Front Zippers
I have the handles on the bag front and have the inside front mesh pocket in place.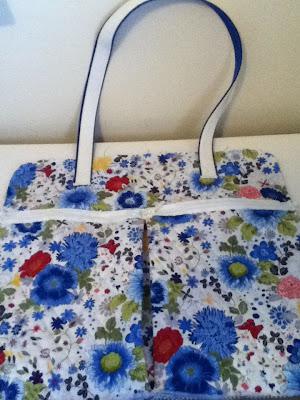 Bag Front and Handles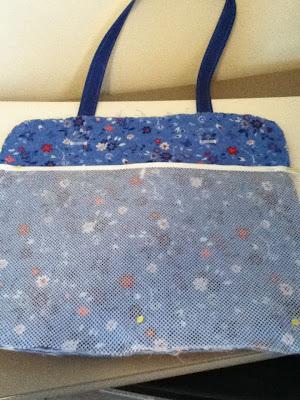 Mesh Inside Front Pocket
I also have the pocket on the back of the bag and the inside back pocket in place. I still need to put in the 28 inch zipper and add the sides. It is coming along quite nicely! I am really getting excited about the bag and ready for my summer trip to the beach!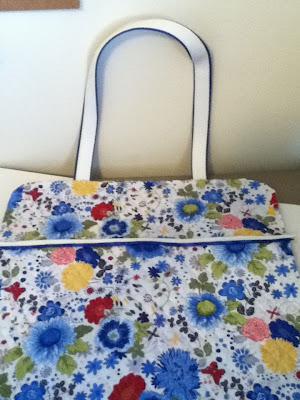 Back and Outside Back Pocket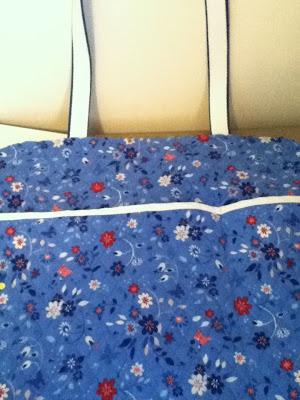 Inside Back Pocket
I love that the inside back pocket is actually two pockets.  One smaller then the other and perfect for a curling iron or shampoo....etc.
I hope to be able to do more sewing on my bag today, but I have a ton of laundry to do, so I may not be able to get very much done. Hopefully I will be able to sew some on it this week, but I am often to tired after work to sew. I learned years ago never to sew if I am tired, makes for too many mistakes!
Have a great week!
Happy sewing!