"Minimalism means not trying to improve perfection."
― Bryant McGill, Simple Reminders: Inspiration for Living Your Best Life

I've had this suede-like shirt for... forever and it has not been lying in my closet begging to be worn, rather it's been begging to stay in a while. I love the softness of it and the neutral color pairs perfectly with a lot of items for dress down days. I'm not sure if it has made an appearance on the blog before now. Wore it with these almost white pair of denims for an effortless look.
I didn't even consider accessories for this look because I didn't see the need to amp a perfectly simple look.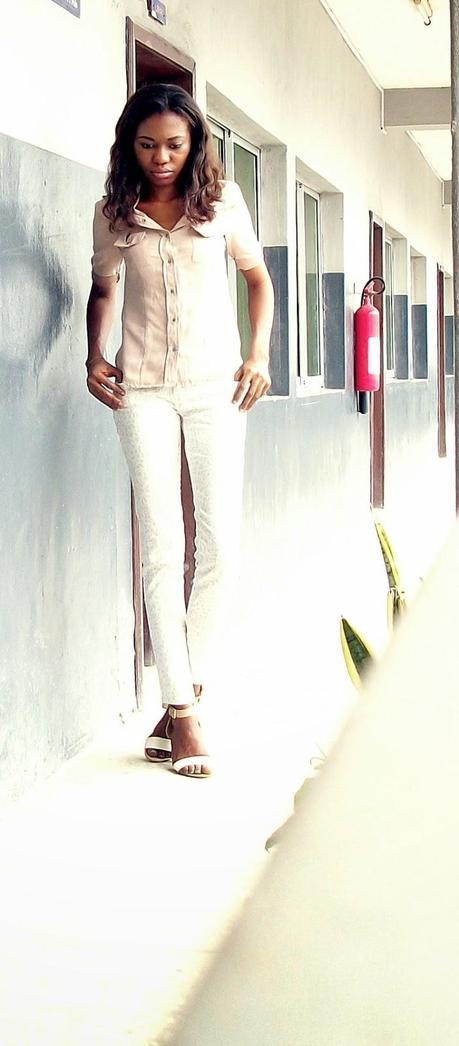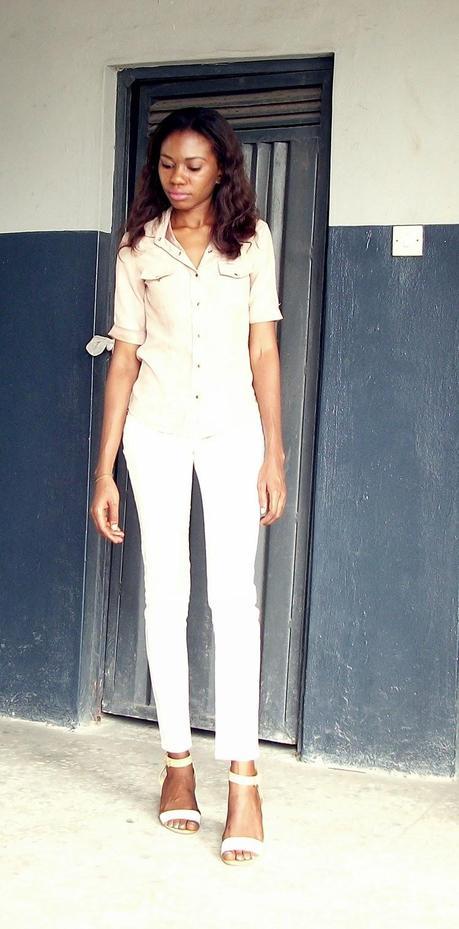 Linking up with Style Elixir