Hi guys!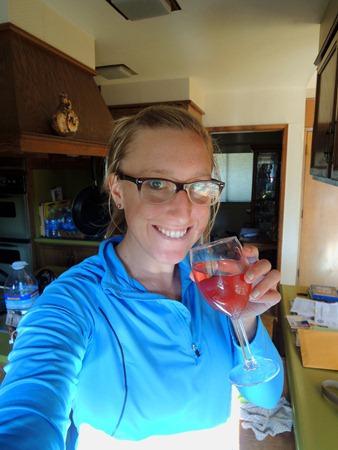 How is your evening going? Mine is awesome!
For the last 2ish weeks, I've had a hard time getting back to my before-vacation eating/fitness/healthy routine. It's hard catching the train once you're off. But, today is the first day I feel like I'm back! Back 157% and feelin' good.
Fitness
I hit the gym after work for an epic Elliptical routine. 60 minutes on the cybex at level 16. BAM! Maren is back in business.
I burn over 700 calories.
Dinner: Wanna make something that sounds deceptively fancy?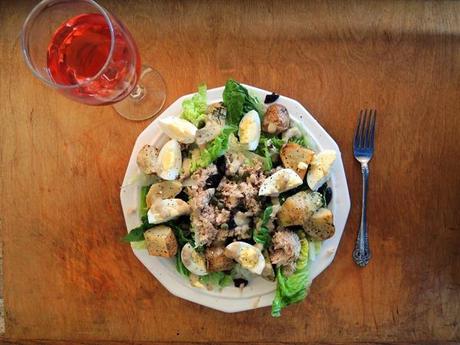 You all know, I'm all about the easy recipes. I'm easily intimidated and skittish when it comes to making food. I like things that are familiar, have small ingredient lists, take less than 30 minutes because let's face it I probably have culinary ADD.
Tonight I made something super duper fancy.
Salad Nicoise! (honestly, I have no idea how you say that.)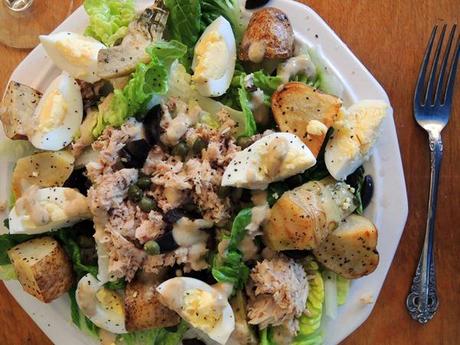 Here's what ya need:
3-4 large romaine leaves
2 hard boiled eggs
1 small russet potato
1 can of tuna in water
capers
black olives
marinated artichoke hearts
black pepper
Annie's goddess dressing (or a caesar, if you want to be very authentic drizzle evoo over your salad)
Optional additions:
green beans
tomato
red onion
Here's what ya do:
cook the potatoes in evoo, salt and pepper until cooked through.
combine everything on a plate and enjoy this salad with a fork, and a knife! Keep everything chopped in big chunks. That way it's extra French and exotic.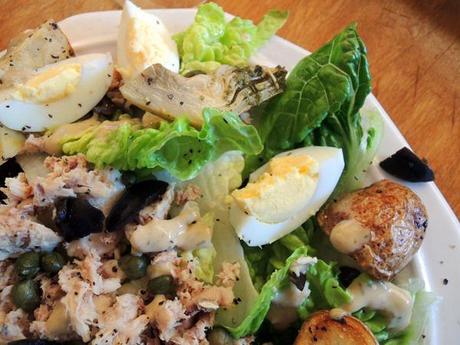 Ta-da! Doesn't this just sound fancy… Tonight, I made Salad Nicoise for dinner.
To go with my fancy salad I had a glass of White Zinfandel.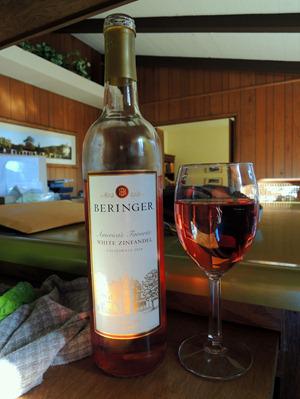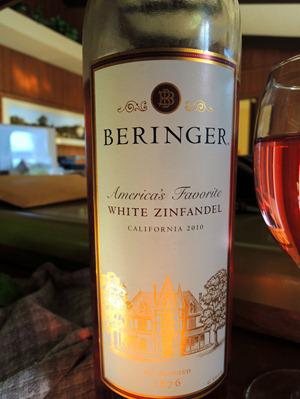 Apparently, Salad Nicoise is a very challenging thing to pair with wine. Everyone is all over the map. I searched google, like normal, and one person said go with a rose, the next person said a pino noir, someone else said a dry white zin. This did not help me. I'd like to at least write off all whites or reds when searching for a bottle.
This wine was very sweet, which I love, and it went pretty well with the salad. Not a fabulous pairing, but since I'm still a beginner I think it was alright.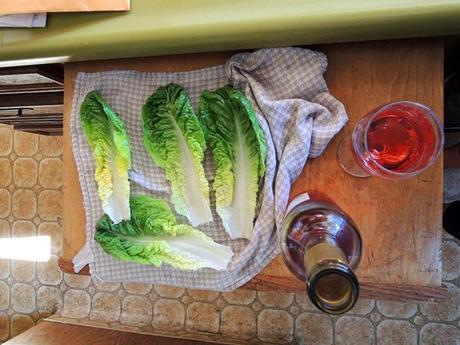 This salad was definitely under 500 calories. SCORE.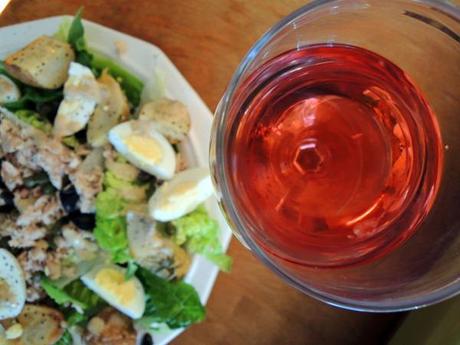 It's Bachelorette night. Don't call between 8 and 10! I will NOT pick up.