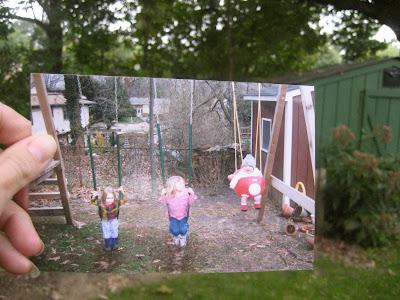 Finding and appreciating those moments in time that make you stop in your tracks are so rare these days. Sadly, those bits are all around us, but sometimes they have a hard time shining through all of the social noise and static in our daily routines. The realization that "the swing set is gone" has done that for me.
As I sit with a cup of coffee and a book while my daughters explore their new sense of freedom trolling around the mall, simple moments of joy surround me. Watching my two younger daughters walk off together hand-in-hand, giddy at the prospect of an hour together alone. The genuine smile of an old friend when she sees me for the first time in several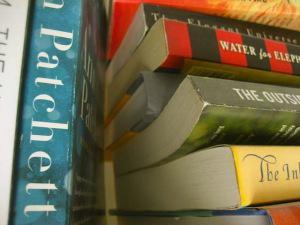 months. A simple lol text from my husband. The draw of a book to make me sit down.
Of course, I'm tired and stressed. Aren't we all? My newest rescue kitty (kitty no.5, which puts us on the edge of hoarders) is in heat. I think I know why she was in the middle of a busy road. When I reached into my nightstand drawer in the middle of the night to get an extra ear plug, my husband said, "are you getting the gun?" Wailing aside, I find pure joy from my cats. Animals have an astoundingly pure way of expressing true love that can't be replicated.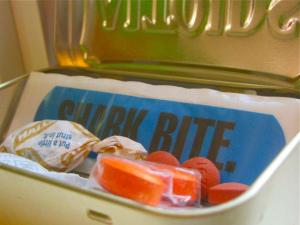 Despite the stress of my looming list…
taxes, grow business, get hair colored, exercise more, fold laundry, eat better, smile more, stretch, ride my mountain bike, create some art, eat less Altoids (at least I have found some creative uses for the tins)…
people have been scratching through the noise and inspiring me lately.
My sister in law has a new appreciation for life after a visit to the nebulous cancer world. I enjoy getting her spontaneous phone calls saying she's coming to visit and will be in Baltimore in 8 hours. She helps me look at life in a new way and doesn't even know it.
Even though I don't live in NYC, I'm fortunate enough to be connected with a friend from the past who lives and works there. Stephanie Culen is a yoga and mentoring guru who inspires me from afar. She bleeds positivity and living in the moment, which is not easy to do on a daily basis.
What simple ways are you inspired?