Grilled salmon is perfection by itself, but when you add spicy red onion and sweet pineapple, it's truly a meal to remember.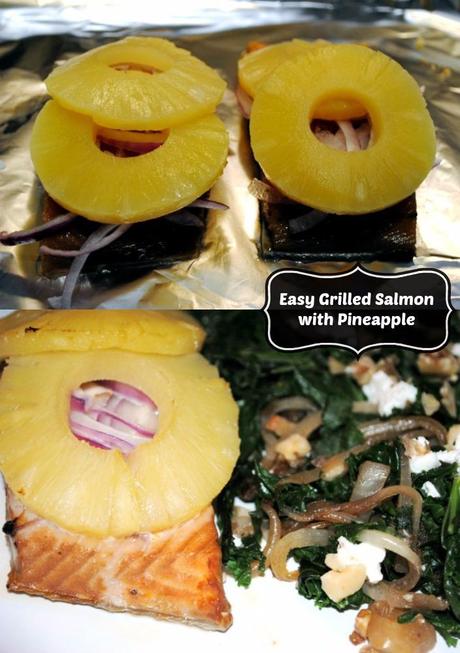 I think I just try to make my life more difficult when I attempt to make every meal a masterpiece of home cooking. Why would that be? There are times when it's best to keep things simple and let a food's natural flavors shine through without all the fuss.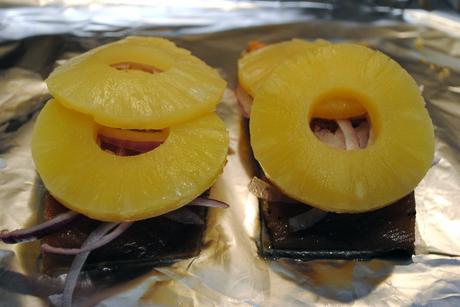 That was the case last night when I decided that all this beautiful piece of wild Alaskan salmon needed was a few slices of red onion and sweet pineapple. A few minutes under the broiler and my favorite seafood was cooked to perfection. Dinner was on the table in minutes.
Happy cooking!

Save Recipe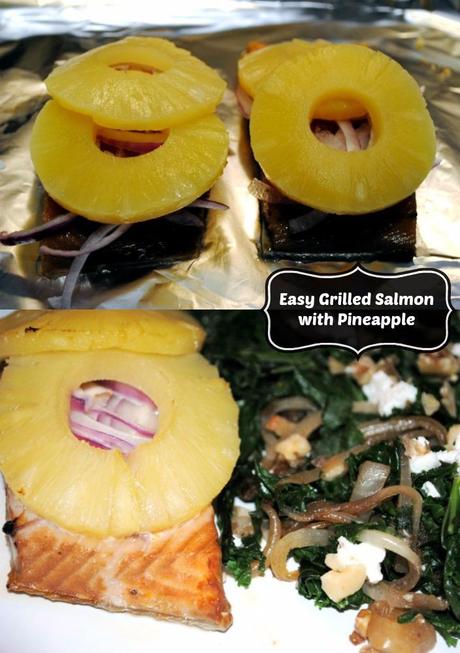 Ingredients
Instructions
What's good for me in this dish?
Salmon is loaded with tryptophan, vitamin D, omega 3 fatty acids, selenium, protein, vitamins B3 and B12, phosphorus, and magnesium. Salmon is another powerhouse of nutrition that promotes brain health, heart health and blood pressure.
I prefer Wild Alaskan salmon. It's a bit pricier, but farmed fish contains more inflammatory-producing omega-6 fatty acids, as well as antibiotics to eliminate disease and parasites. In contrast, wild salmon has more protein, fewer omega-6 fatty acids, and is considerably higher in omega-3 fatty acids. What a powerhouse of nutrition for heart health!
Amount Per Serving
Calories: 404
Total Fat: 8.21g
Cholesterol: 62mg
Sodium: 513mg
Total Carbs: 44.38g
Dietary Fiber: 4.80g
Sugars: 33.07g
Protein: 34.95g
Weight Watchers Points 8

Nutrition details obtained from whfoods.org, nutritiondata.com, about.com, and abouthomecooking.com.