Hi everyone! So I haven't been inspired to post much because it is Lent, and I am staying away from shopping. And when I can't shop, I avoid looking because it would only be too tempting. And when I am not looking at clothes, then I am not so inspired to post much. But that's no fun. So here we go.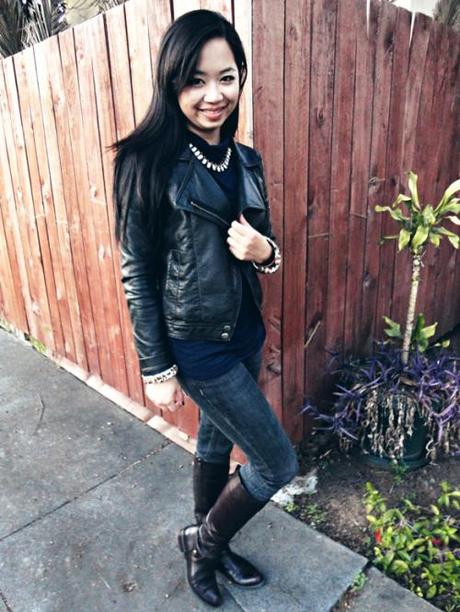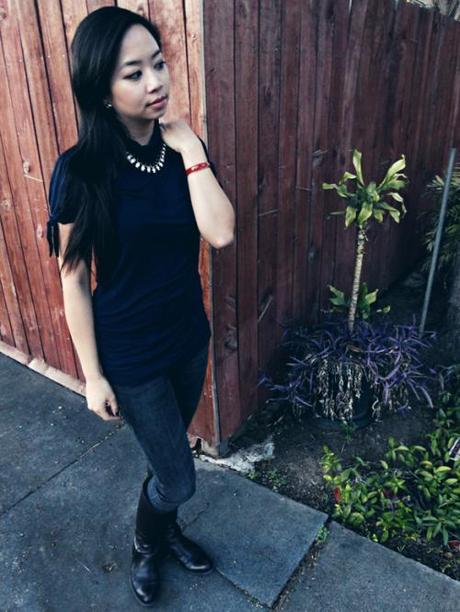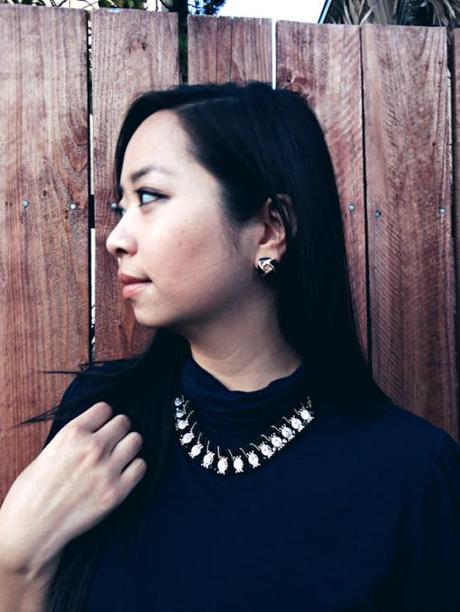 One of the problems I come across in my quest to dress modestly is that I tend to look pretty plain. The foundation of this outfit itself is pretty boring – a turtleneck and jeans. But the trick is all in the accessories.
This flashy necklace from Forever 21 definitely glams up this outfit. That paired with my black leather jacket adds a bit of sophistication to this otherwise bland outfit.  And of course, my dark brown leather riding boots adds the final touch. Long gone are the days when you can't mix blacks and browns in your ensemble.
How do you glam up a boring outfit?