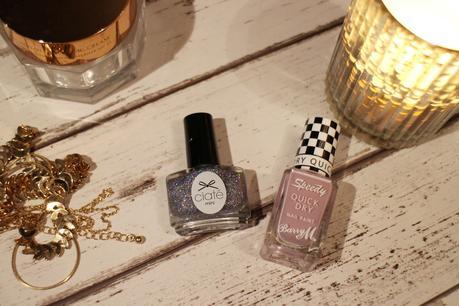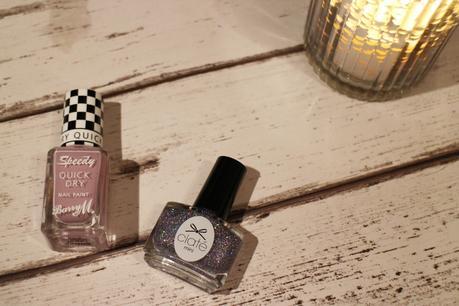 I am currently obsessed with this Ciate Nail Polish in Star Struck! It is such a beautiful colour! It pretty much goes with every color of nail varnish I own, it's super festive and super sparkly! 
Here I partnered up this beauty with the Barry M Speedy Quick Dry nail varnish in Lap of Honour (review on this nail varnish here). I wanted to go for something quite simple but still festive and pretty.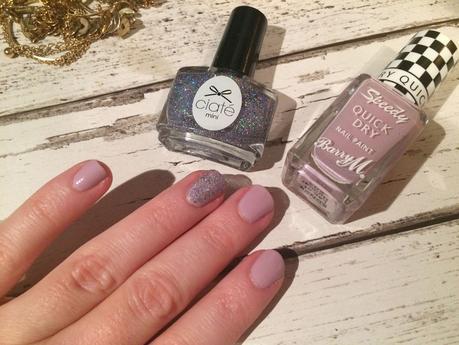 There are all sorts of colours reflective in this glitter polish - pink, blue, orange, green, gold. It's very mermaid-esque. I really like that you can build this glitter polish up to be super glittery like I did here or you can just brush a small amount for a subtle thin layering of glitter (that's my next plan and on all fingers too).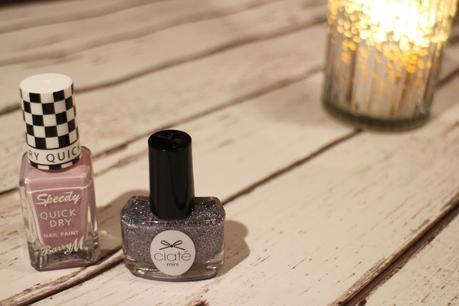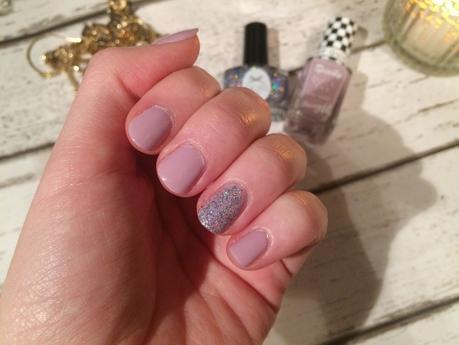 I think this is the first Ciate nail polish I've ever tried, Do  you have any favourites or recommendations?