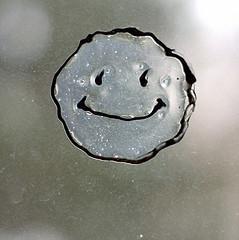 Image by rkleine via Flickr
When speaking about People Skills – which I do often
Someone once said,
 "The best way to knock the chip off someone's shoulder is to pat him on the back."
What a simple and wonderful concept!
Even if someone doesn't have a chip on their shoulder – patting him or her on the back is a way to keep them on task – and you focused on encouragement.
This applies at work of course – and at home with kids and lovers –
People respond well to most any kind of praise – who can you pat on the back today?
Remember – you create your day by the way you think! Make it magnificent!
Blessings, Shawna
www.PeopleSkills.us