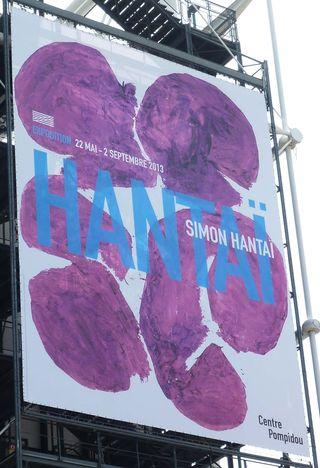 So, a French friend whom we've known forever said, in response to Colette's query about what exhibitions she'd recommd us to see - Simon Hantaï at the Pompidou.  So, I went and the reason I say it's a strange exhibition is because it is.
The throwaway morning rag DirectMatin published a photo yesterday that convinced me to go.
It was a huge show and strange - great stuff and very derivative junk.
So go?  I dunno.  If you get in for free (like I do because of my Laissez-Passer from Jacques Chirac) go, otherwise look up his images on Google etc.