The world of mobile phones has indeed expanded. Now it has not become a problem to unlock the phones because you can easily get SIM-Free phones such as iPhones, Blackberry phones at a good cost and then choose your favourite carrier. The SIM-Free phones, even though, are more costly but they give you freedom and no problem of unlocking which is in support of piracy by the way. So, if you buy a SIM-Free phone, you will get a lot of advantages such as freedom for choosing your favourite carrier, more special deals, etc. It just depends on you!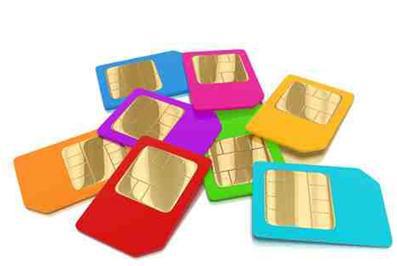 Introduction
As told above, if you buy a SIM-Free phone, you can get the best deals from your favourite carriers. You don't have to stick to a particular carrier (for the given time) and use it against your needs. The SIM-Free phones are becoming more and more popular all around the world. Phones such as iPhone 3GS, iPhone 4, Blackberry Touch series, etc. are just going out of the shelves. Well, using the Sim Card of your choice is the best thing which a SIM-Free mobile phone offers. You know about Sim Card, don't you? Well, let's explore the SIM-Free and SIM-Only Concepts a bit.
SIM-Free and SIM-Only Concepts
Well, actually the SIM-Free concept is made just to make sure the people are not stuck with the SIM-Only phones. Talking about the SIM-Only contract, I would like to explain that when you go for such a contract, you kind of promise the network providers that you will use their services for the time that has been given. The time is very clearly given and that makes sure that you don't have problems later on. Usually, the time is 12 months (1 year) but it is sometimes 6 months, 18 months or 24 months (2 years). The advantage of the SIM-Only contract is that you will get special deals and more free data from the network provider which you will be using. When you sign a contract for a particular network provider, you will have to pay them normally till the contract expires. There are choices in payment plans as well. Read on for them.

Payment Plans
Usually, there are two types of payment plans which you would be considering while signing a contract. They are:
1.   Pay As You Go: This payment plan allows you to pay for what you use. It is like a prepaid plan.
2.   Pay Monthly: This payment plan allows you to get amazing deals from the service providers as they promote this plan mostly. Because of the promotion and the great deals, the majority of the users go with this payment plan.
Offers on SIM-Only Contracts
The offers which you can get on the SIM-Only phones will make you buy them. For example, you get 300 minutes talk time free, 3000 texts free, 1GB data surfing free, etc. The longer the contract is, the more offers you get. You just have to keep paying a certain amount of money and the additional usage charges until your contract expires.
SimOnlyContracts.co.uk
This is a guest post made by Costea, a writer that often enjoys writing about the top deals. He also promotes a Sim card comparison site that offers the best SIM Only Deals.