Hi everyone!!
I have two polishes to share with you that I ordered from a brand I just discovered on Etsy, Silly Bee's Chickadees.
Raspberry Sorbet is described as 
a slightly sheer dusty pink crelly with peach hex-shaped glitters in different sizes.
  It applies well and is fully opaque in three coats.  I love the amount of glitter in it and it's a really pretty color.  Here I used three coats with no base or top coat.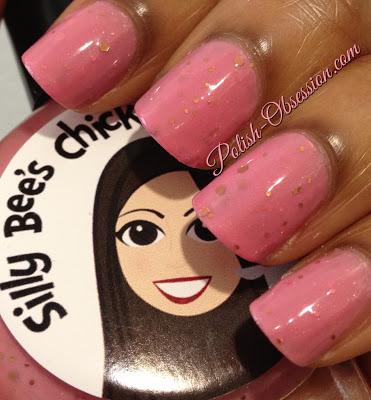 Artificial Light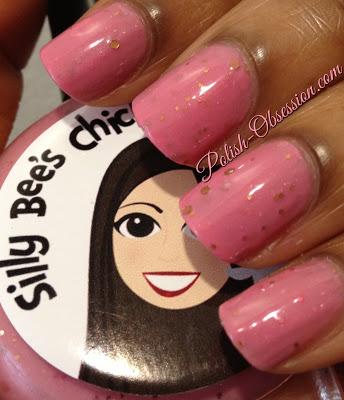 Artificial Light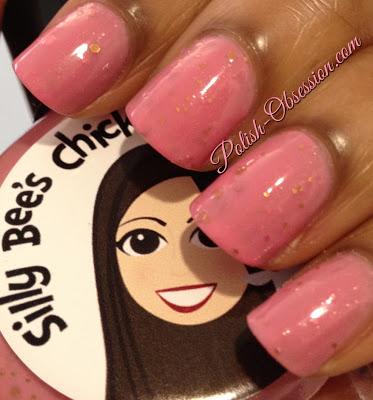 Artificial Light
Bananamelon Thump Smoothie is from the Fruit Basket Collection and is inspired by smoothies that Melissa and her friends used to order at YMCA.  In her description, it's 
one full-size serving (15 ml) of bananas (matte yellow hexes and squares) and watermelon (matte pink hexes and squares) in a milky white base.  It can be opaque in two coats, if you use thicker coats.  I used three coats on my index, middle and ring fingers and two coats on my pinky, no base or top coat.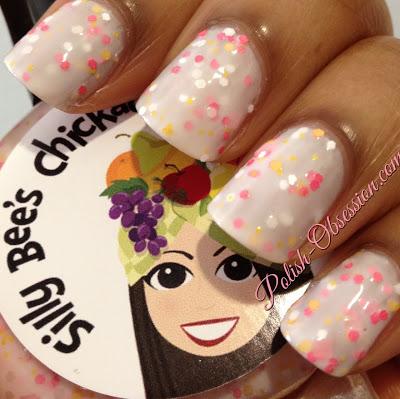 Artificial Light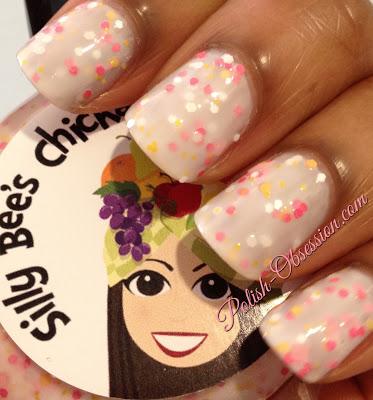 Artificial Light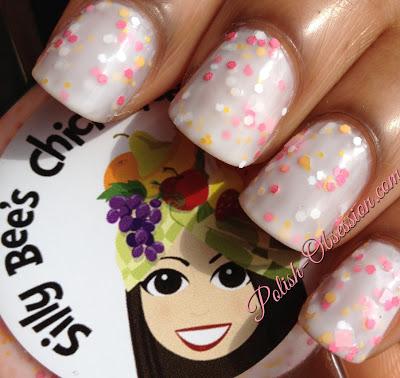 Sunlight
Both of these polishes are really pretty and fun.  I like them a lot.  And guess what?!! Melissa was kind enough to allow me to giveaway these two to a lucky winner.  Brand new bottles of course.  So be sure to enter for a chance to win.  It's open internationally and the deadline to enter is July 11th.
a Rafflecopter giveaway