Silhouette Printable Heat Transfer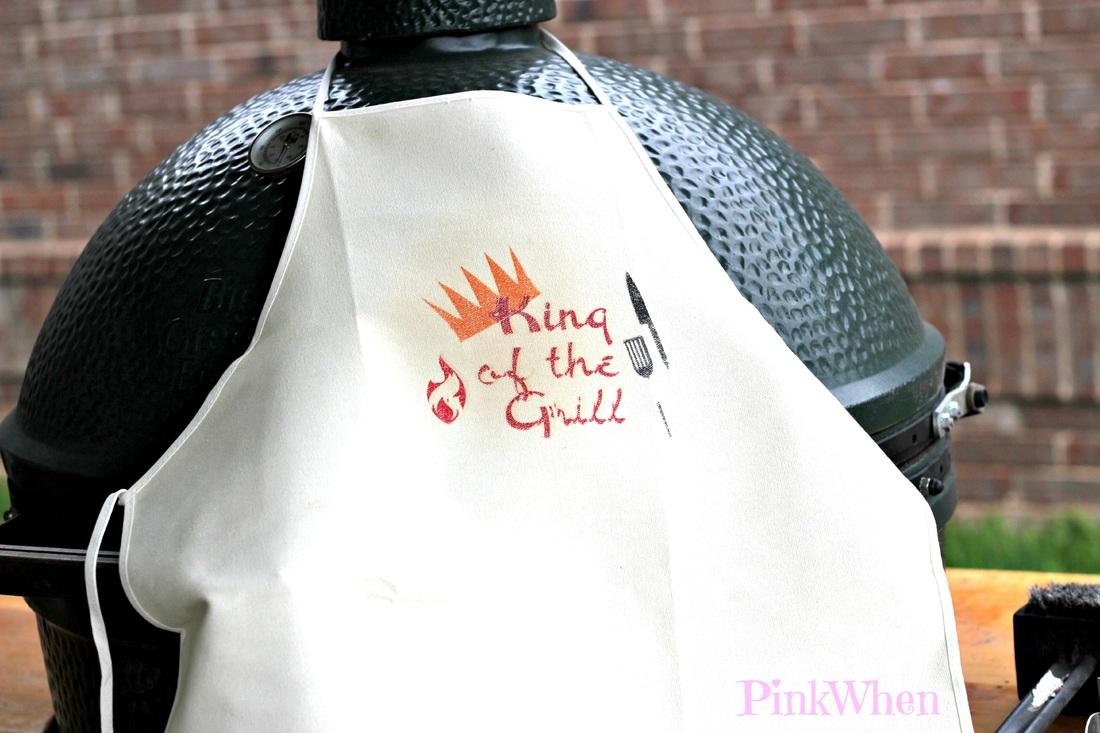 King of The Grill Apron with Silhouette Heat TransferUsing the Silhouette Cameo can make so many of your ideas become a reality!  Take this King of The Grill BBQ apron I made for Father's Day.  
Simple. Easy. Intuitive. 
This project uses the Silhouette Printable Heat Transfer product.  
A few guidelines to follow:
Open your Silhouette and create a new project.  Set your Registration Marks. Create your design.  Mirror your design so it reads backwards, and then print it on your printable heat transfer from your ink jet printer.  Place it on your cutting mat and have your Silhouette identify the registration marks.  Once identified, cut your project.
Peel the back off, keeping the grid on the back.  Cut to the size needed, and iron with a thin cloth on the cotton setting without steam for about 60 seconds.  Pull up your backing, and you should have your design transferred to your desired project!
You can get special pricing on the Silhouette Cameo and Silhouette Portrait for a limited time, as well as
BUY ONE GET ONE FREE
on all Silhouette Heat Transfer material while the promotion period is going!  
But hurry, this special on the Silhouette Heat Transfer line of products, Cameo, and Portrait is only available until June 15th! 
Make sure you enter the code
PINK
when ordering to get your discounts!!
What cool projects do you want to make with your Silhouette?
(Click below to the web page with the promotions!)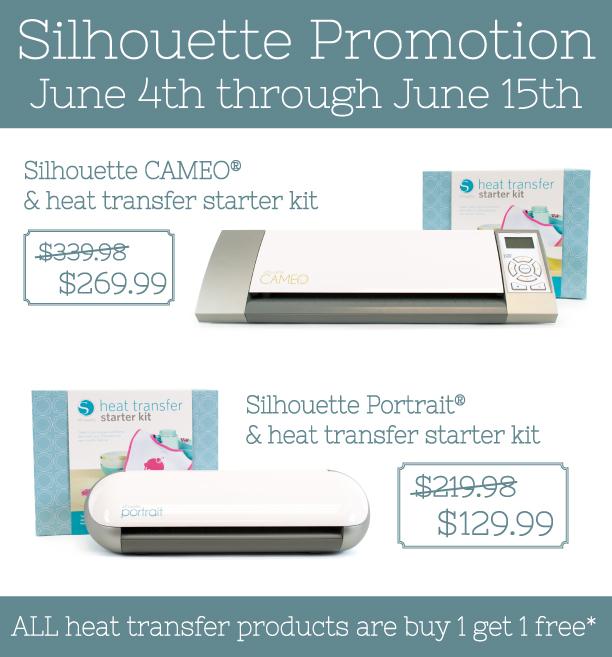 Enter Code PINK When you checkout!