A break-up, regardless of whether it's messy or relatively clean, can take the wind out of anyone's sails. After the inevitable period of healing, many begin to hope anew. But when is the right time to re-enter the world of dating? The answer, in short, is that it depends. The following points should make forming a decision a little easier.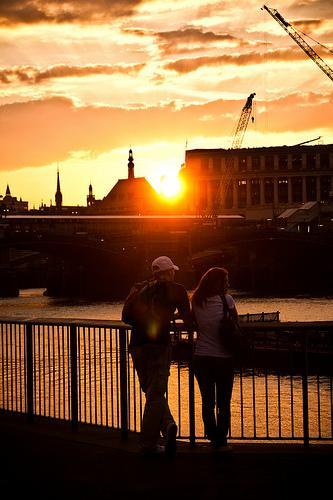 Thoughts
Occasionally, thinking about the pleasurable aspects of a previous relationship is healthy. Spending every waking minute mentally dissecting that same relationship isn't. Those in the first camp are ready to date, those in the second aren't.
Conversation
Consider some recent conversations with friends and family. Has the other half of a previous relationship entered into any of them? Has that person entered into all of them? Only those who can happily maintain multiple conversations without dragging the object of past affections into them are ready to date. It should go without saying that a potential new partner will not be interested in hearing the lurid details of a messy break-up.
Dating channels
Many of the worlds' newly single actively seek out their next relationship a little too quickly – typically resulting in a disappointing rebound fling that quickly fails. By contrast, those who have moved on from their last relationship will be looking for someone who doesn't fit the ex-shaped hole. They will have had time to rationally consider what they want from a new relationship, and the type of person who might be able to provide this.
While bars and clubs are the typical stomping ground for those on the rebound, dating sites such as http://www.eharmony.co.uk/,and personal ads in quality publications tend to attract those who are willing to put more thought into securing potential partners.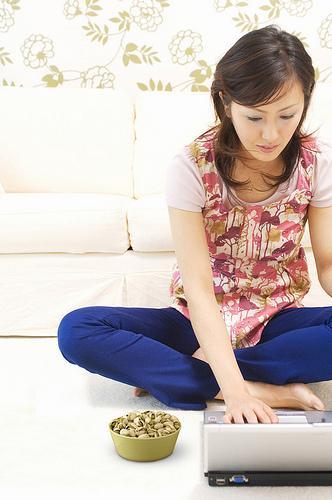 Interests
Showing an interest in new things is a good sign of mental well-being. While those in the early stages of post-breakup confusion find themselves a little numbed by life, those who are actively engaging with the world demonstrate a belief in the future .This belief can manifest itself in a number of ways – from joining a yoga class to signing up to senior dating sites.Many hobbies can inadvertently lead to new relationships or, at the very least, an expanded friendship group.
Self-confidence
The end of a relationship can damage the self-confidence of even the strongest woman. Questions as to how and why a partnership failed often lead to excessive self-criticism. As time passes, however, the damage is lessened and confidence grows. Only those who feel at peace with themselves should think about dating.
It's also important to consider your children if you decide to date again, and it's important you tell them in a sensitive way. There are many options for single parents wanting to date again, and through online dating you can find a specific match who will cater to yours, and your family's needs.
Being 'at peace' with oneself doesn't require some kind of yogic serenity – it merely implies a faith in the self. Being happy with who you are and your own abilities is essential in forming a new relationship. Those who base their self-worth on the opinion of others are destined for a fall.