I've been trying to figure out how to organize and share some of my photos from my March trip to South Carolina and Georgia. On the trip, I photographing in a style that isn't my usual style – I just wandered around towns and cities photographing whatever caught my eye. This was great fun – but the photos don't really fit into my usual blog post about a type of flowers format. So I've just decided to edit up the ones I want to – and share them here on my blog – in grouping that seem to make sense to me. Given the number of photos I took on the trip – my guess is I'll be sharing lots of photos from the trip for a long time to come . . .
Today I'm sharing some photos from Bluffton, South Carolina. I spent a wonderful morning wandering around Bluffton photographed. Located about 30 miles north of Savannah, Bluffton has a one-mile square historic district full of fascinating houses and shops. Adjacent to the historic area is a small shopping area full of stores and restaurants that continue the charm of the historic district.
One of the things I found myself photographing was the signs on the stores and restaurants. I don't think there was a chain restaurant or store in area of town I was photographing in – so every sign I saw was new and different. Here are a few of the signs I photographed in Bluffton, SC
Have a Heart, Buy Local Art sign taped in the window of a closed art gallery.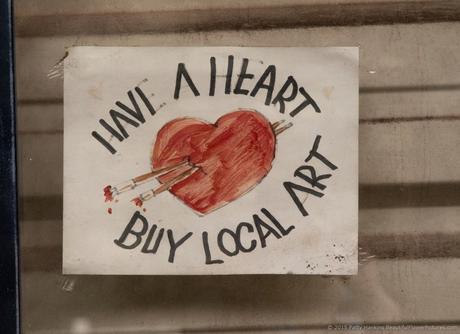 Have a Heart, Buy Local Art © 2015 Patty Hankins
The local BBQ Restaurant – Bluffton BBQ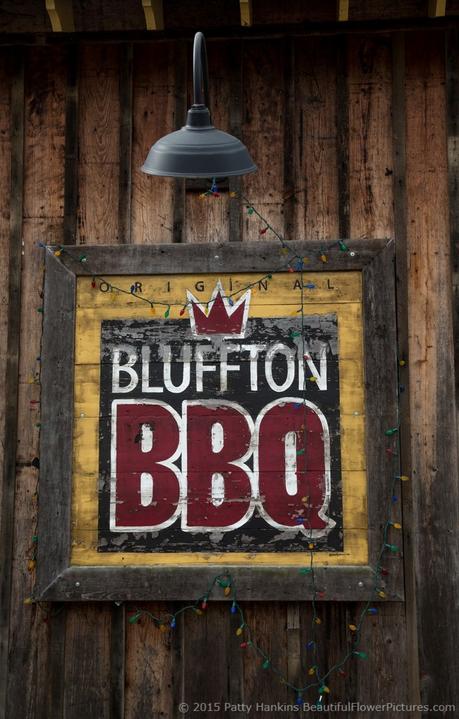 Bluffton BBQ © 2015 Patty Hankins
And the wonderful sign with the days they are open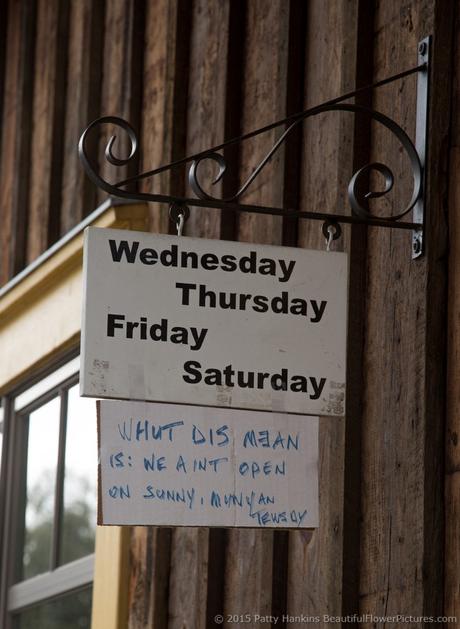 Bluffton BBQ © 2015 Patty Hankins
The sign for The Storybook Shoppe – a children's bookstore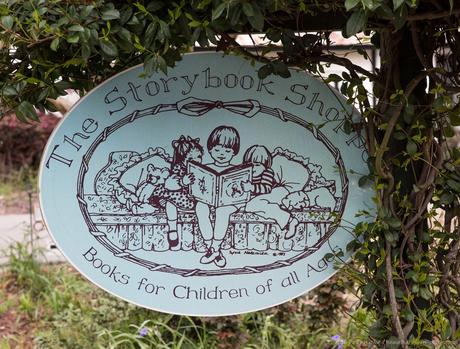 The Storybook Shoppe © 2015 Patty Hankins
Sign for a local restaurant – Oldtown Dispensary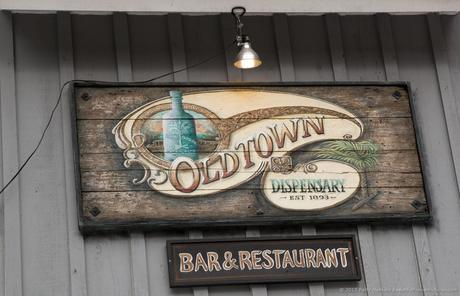 Oldtown Dispensary © 2015 Patty Hankins
The local wine bar – Latitude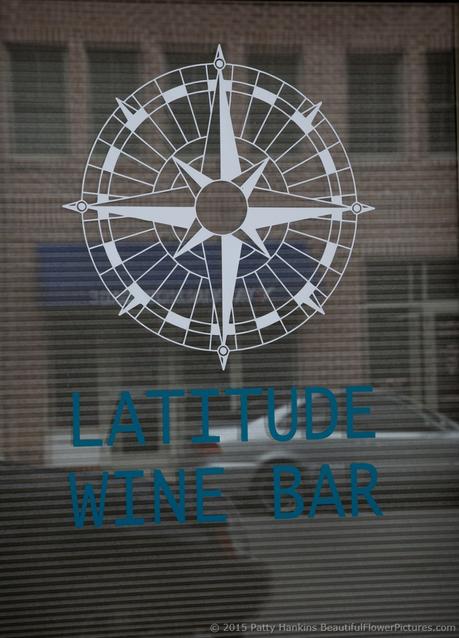 Latitude Wine Bar © 2015 Patty Hankins
Two wonderful signs from Eggs N'Tricities – store selling funky junk and other stuff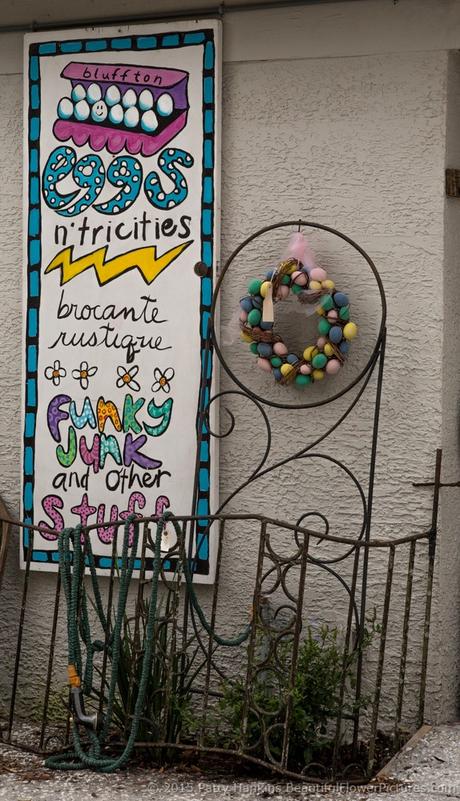 Eggs n'tricities © 2015 Patty Hankins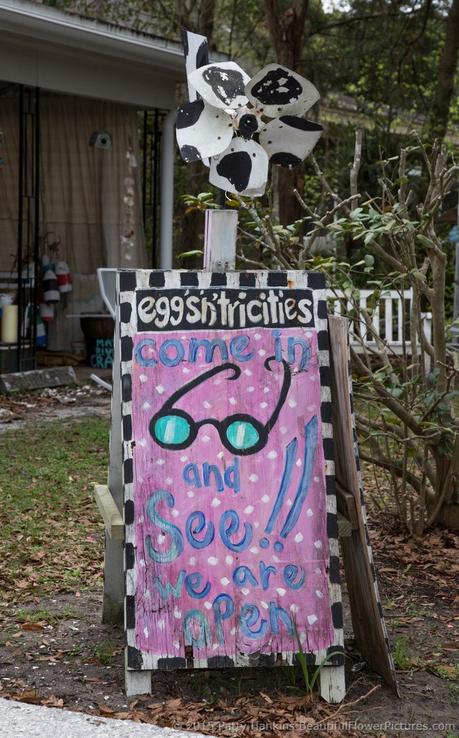 Eggs n'tricities © 2015 Patty Hankins
A Gone Fishing sign on a front gate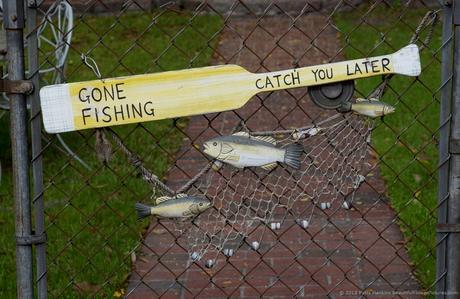 Gone Fishing © 2015 Patty Hankins
And finally a sign that seems to sum up this wonderful town – a Bluffton State of Mind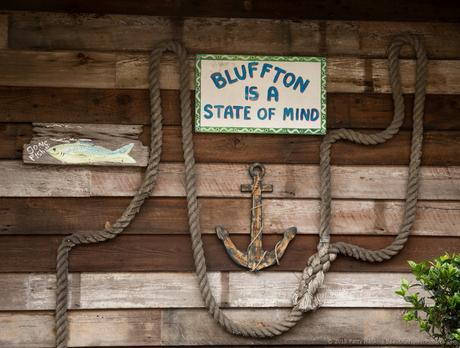 Bluffton State of Mind ©2015 Patty Hankins