We salvaged some old side tables from the husband's family home, and I took it upon myself to restore them as well. They've been placed alongside our bed for the past couple of years and, because of the dark brown finish, seem to disappear into the background. I've decided to paint them a shade of white again like this nursery dresser because white always looks good on a blue background.

Here are photos that I took during and after the side table restoration project: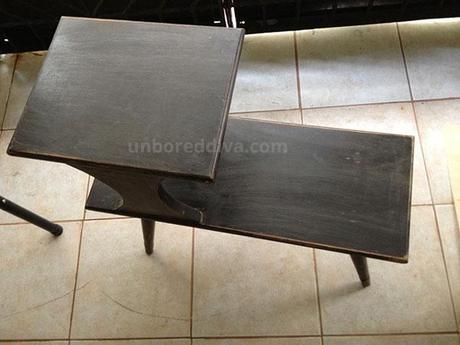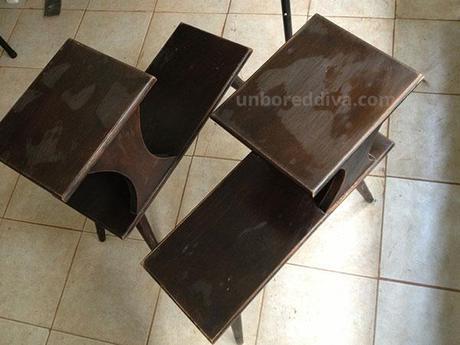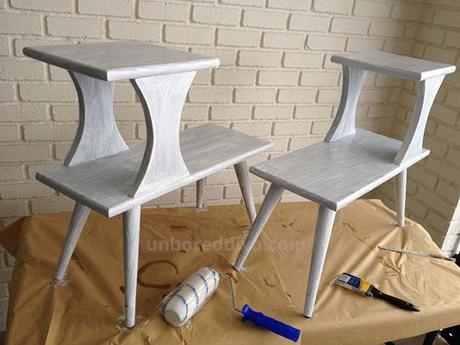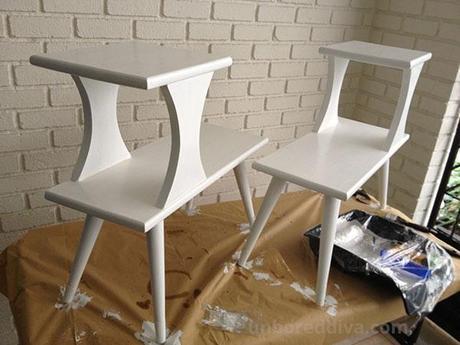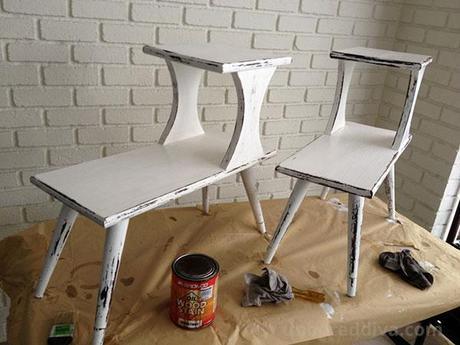 The dark brown paint was already on there. These are antique side tables with a natural tan wooden color and a clear coat that had since been covered in white. When the white wore off, it was then painted this dark brown color. The finish was still very smooth, so I took care to sand all areas with 60-grit sandpaper to ensure paint adhesion. After brushing and wiping off the sand dust, I applied the primer and let it cure for an hour before painting on the white latex with 4 hours waiting time between coats. I let the paint dry overnight and started sanding down with 100-grit sandpaper the areas which would normally have wears. I again brushed and wiped off the sand dust and glazed the finish by dabbing on some wood stain with an old rag. I wiped off the stain after a few seconds. After 24 hours, I painted on clear polyurethane for protection. I waited 72 hours for the coat to totally cure before bringing the tables back up in our room and placing stuff on it. I wasn't entirely happy that the polyurethane left a faint yellow finish on the tables, and you can see from the photo below that the application was uneven. What do you think?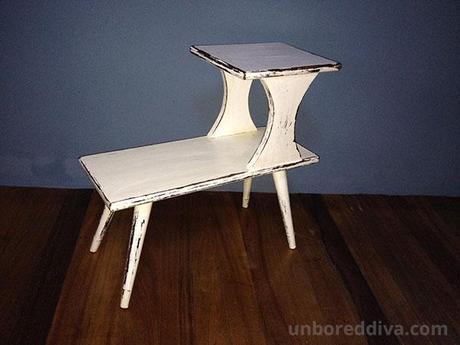 side table restoration