Side-swept Red Ombré from L'Oreal Professionnel has been the BIG color trend story of recent seasons & IT LOOKS set to evolve again for S/S 2014. This season represents a new chapter in the ombré story, marking a move away from the ubiquitous bleach-lightened ends to a more punchy color statement.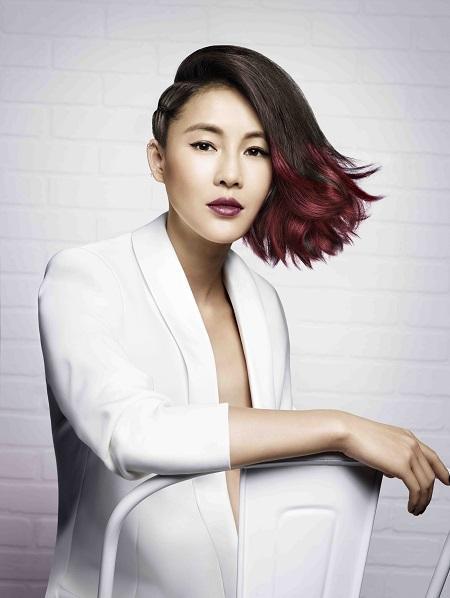 Side-swept Red Ombré S/S 2014 L'Oréal Professionnel IT LOOKS
Side-swept hair is set to be a major trend this season and the look can be achieved in a number of ways, with varying degrees of style commitment for the wearer. For an edgy, adventurous look, the hair is shaved up one side, and swept over the opposite shoulder. The style is youthful, punky & rebellious. A high impact result & high commitment to the trend!
This glamorous bombshell look was evident on red carpets throughout 2013 and the style is evolving for S/S 2014, with the swept curl becoming more smooth & less pronounced. A fun & cool way to update the Side-swept style for summer. Wear the hair in a single side-braid or with several side braids for a corn row effect. The look can be addressed accordingly to achieve a punky, beachy or glamorous effect.
Hair stylist Anthony Turner: "The styling was based on a classic bob structure, but then Side-swept and kind of broken up to create a rock & roll feel. The essence of the look was very punky in nature, I had great fun creating it. There's been a trend for under-cutting but a lot of girls don't feel confident to have an undercut, so a braid is an easier way to achieve the same sort of effect."
Colorist Mario Charalambous : "Red is always going to be a statement color, that appeals to strong-minded women who want to take style risks. The color can be mostly applied to the "under sides" of the hair for a fun, playful effect that is still sophisticated."
Side-swept Red Ombré S/S 2014 L'Oréal Professionnel IT LOOKS – Recommend Styling Products :
Hairmix Spiral Splendour  ($148 / 150ml)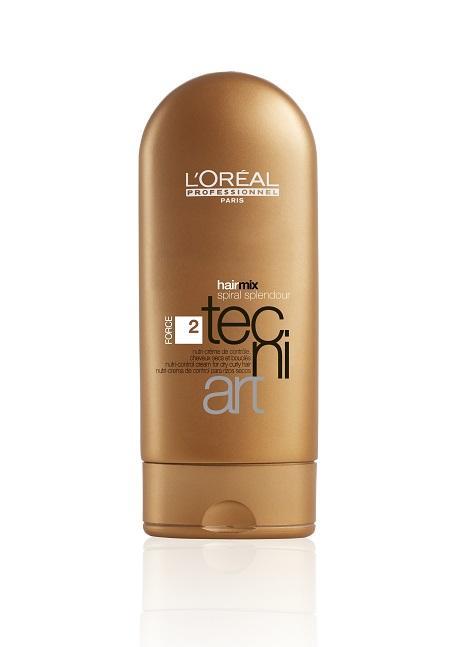 Hairmix Spiral Splendour
Suitable for dry or damaged curly hair
Contain Coconut Oil and Wheat Protein which could nourishes and controls dry curls. Providing softness and anti-frizz protection without weighing the hair down
Nude Touch Natural Finish (HK$148 / 125ml)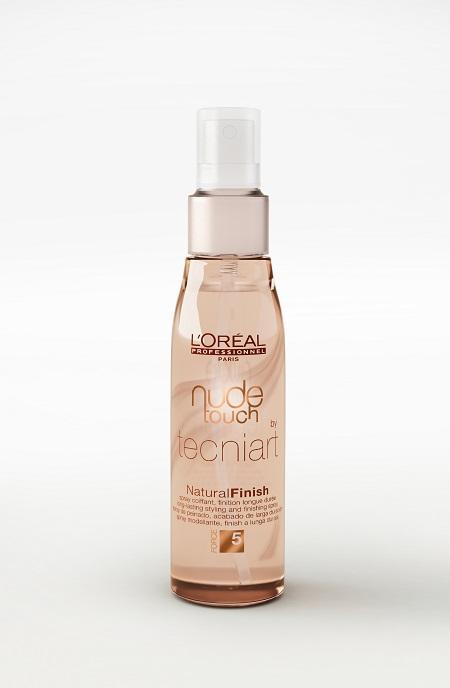 Nude Touch Natural Finish
Leaves hair with long-lasting flexible hold and shine. Finishes any hair style with minimum product feel and no residue, meanwhile give a natural and shine look to hair
Chen Ran Chinese Actress (28 years old)
After graduating from a prestigious film school in Peking, Chen Ran toured with the biggest names in Chinese cinema as Chen Kaige. A true It Girl in her native China, Chen Ran is constantly followed by style hunters desperate to emulate her « look of the day ». She is a regular on the covers of Harper's Bazaar & Vogue in China.
Chen Ran: "My hair is priority #1, more important than clothes or make-up. If my hair is perfect, I feel perfect"