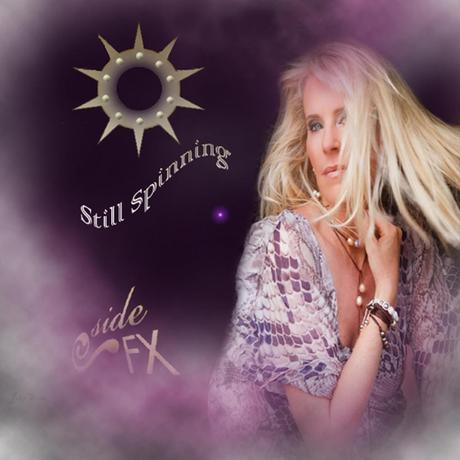 It is summer time so that means a lot of road trips, concerts, just hanging out with friends.  What's better for those road trips where the windows are down and you're driving along the highway?  Fast pace music to keep things moving.  I am so glad I was able to hear about Side FX's new EP called "Still Spinning".  This EP only has three songs but each one is amazing on their own but it's worth it to get the whole thing!
You might have already heard of this group since they have made Billboard Top 40 charts, and Top 40 in Adult Contemporary.
The EP starts off with a song called 'A Little Bit In Love'.  Right away this starts off as a toe tapper.  It's just the lead singer with some instruments and as the song goes on it keeps building.  This is great because the interest is there through out the whole song.  also as the song keeps going it makes you want to dance or just get up and move.  This is the perfect driving song.
The second song that is on this EP is called 'Not Into You'.  This starts off as another toe tapper (that's what dance songs are right?).  And there is more instruments right away but something about this song wants to make you keep listening.  I love the use of harmony in the vocals on this song.  This song I can see being played in the clubs and girls getting in a group singing along dancing.  It's just a all over feel good song…okay to a girl it is.

The next song is a 'Mashup Not Into You – A Little Bit'.  I usually don't like mashups because they are like a perm gone wrong.  But this did not go wrong…it is everything right!  What I think helped this mashup is that both songs have a similar beat.  This is put together very nicely and if you are looking for only one song this is the one to get.  They have a music video for this song that you can look at below.
So if you are looking for new summer music is this the stuff to get.  This is a 5/5 stars in my book and the hottest summer music!