We continued on to visit the Baroque town of Ragusa, yet another UNESCO World Heritage site. As we drew near, the view was not particularly attractive.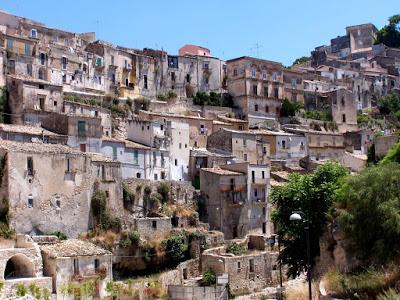 However, once we were inside the town and began our walk, we were taken by the Baroque building facades. Some balconies [of now private apartments] were richly adorned.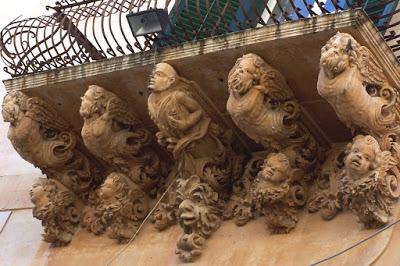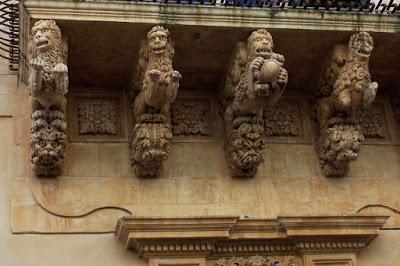 After a brief stay we drove on to Syracuse [Siracusa], historically a city of significant economic and cultural importance. An archeological site contains several noteworthy attractions. For example, a 5th century B.C. Greek theater, where the tradition of staging ancient Greek plays was revived in 1914 (top image), a less well preserved Roman amphitheater (middle image), and an enormous cave [The Ear of Dionysius] that once served as a prison (bottom image). Numerous caves in this area were originally quarries for extracting stone for building.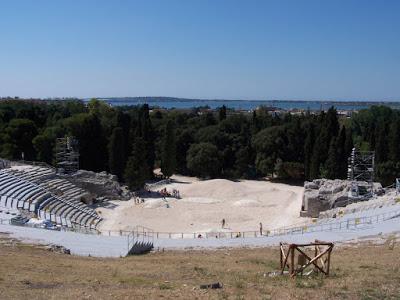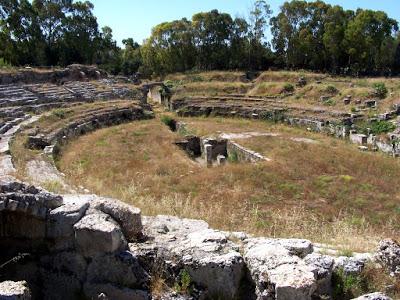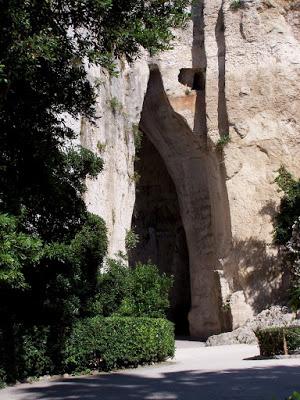 Below are some of our group boarding a small boat for a harbor tour. Our tour leader surprised us with a buffet lunch.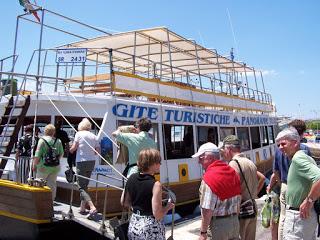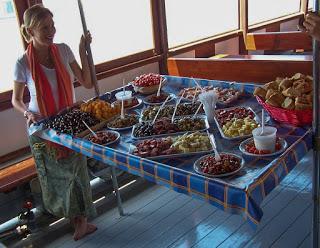 It goes without saying that we visited the archeological museum, strolled through narrow streets (se below), and made sure to check out the local public market.