The Taormina sea shore also offered other activities, although not much was going on when we were there.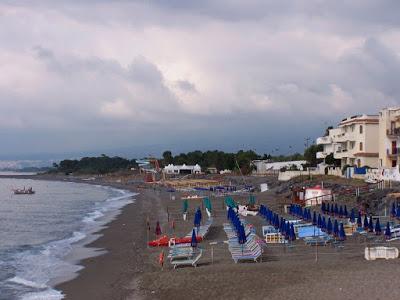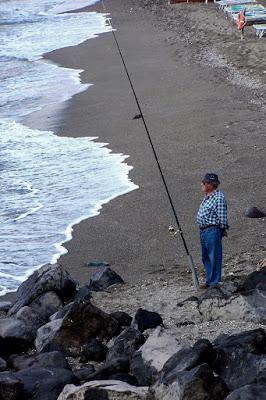 On one of the days we opted to take a boat trip to two of the eight the Aeolian Islands; viz. Lipari and Vulcano. Our first stop was Lipari, the larger of the two islands. To get to the town from the harbor, we took a bus ride, which offered some wonderful views.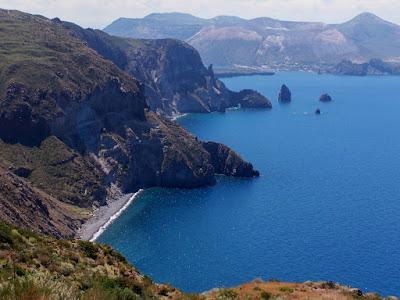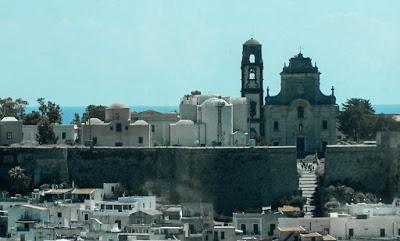 As one might expect, it was again necessary to walk up a steep hill [to which we were already accustomed].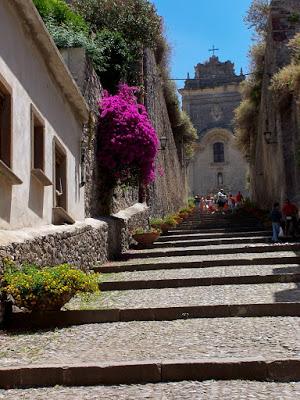 Back at the harbor for our departure, we took some last shots of this delightful island.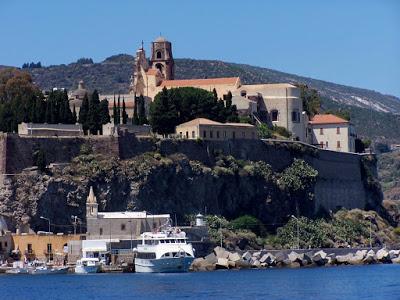 En route to Vulcano, there were some unexpected photo opportunities. For example, off in the distance we could see the still active volcano, Stromboli.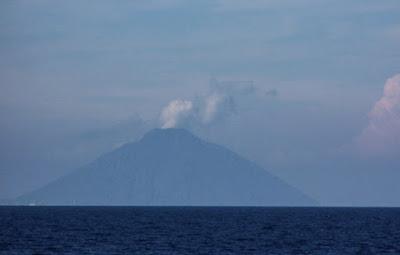 Along the route we passed a variety of unusual rock formations.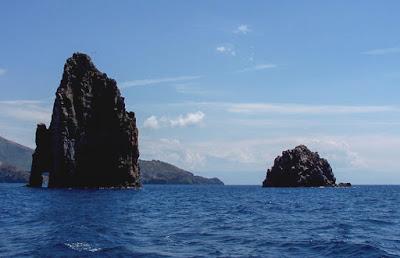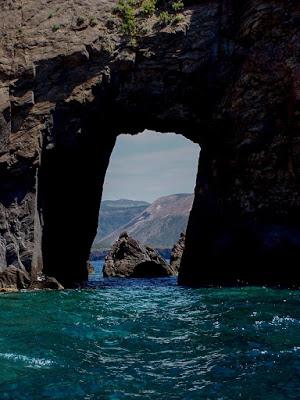 Vulcano consists of three old craters: two are extinct, while another is still active, last erupting in 1890. The latter affords hot, sulphury baths that attracts bathers for the supposed healing powers of the water and mud.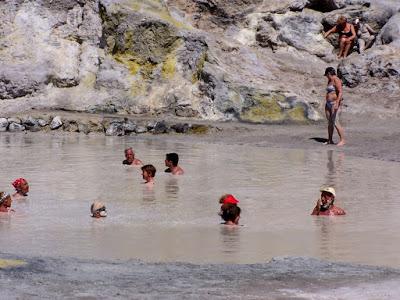 As our sojourn on Vulcano came to an end, I was glad that we had a tour guide to lead us back to the harbor. I assume somebody can read these signs as one drives into the intersection.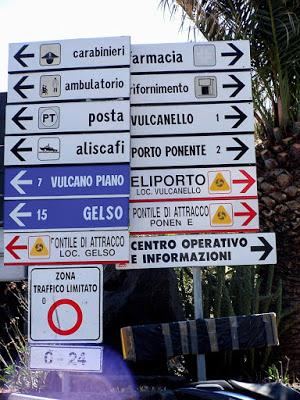 These are the last images from our Sicily vacation, which truly exceeded my expectations. I hope you enjoyed viewing them as much as I enjoyed posting them.