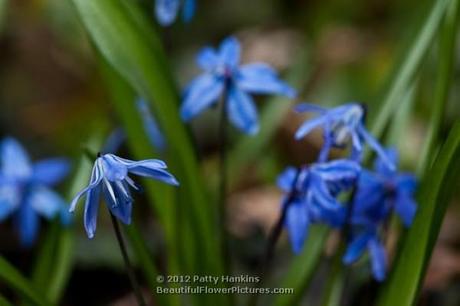 © 2012 Patty Hankins
One of the sure signs of spring in the DC area is seeing the beautiful little blue Siberian Squill blooming at local gardens. I usually start seeing Siberian Squill in early to mid-March.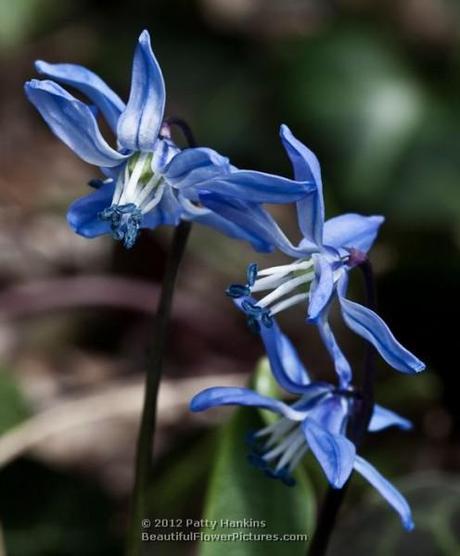 © 2012 Patty Hankins
Native to Russia and Turkey, Siberian Squill can grow in the United States in USDA zone 2a to 8b. It prefers to grow in sun to partial shade. I often see it growing in grassy areas – it usually dies back before the grass needs mowing.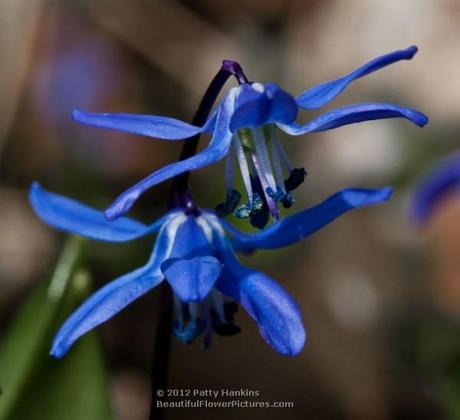 © 2012 Patty Hankins
Siberian Squill grow from bulbs and naturalize rapidly once planted. The plants grow to about 6″ tall. The flowers are bright blue, with six petals and six stamens.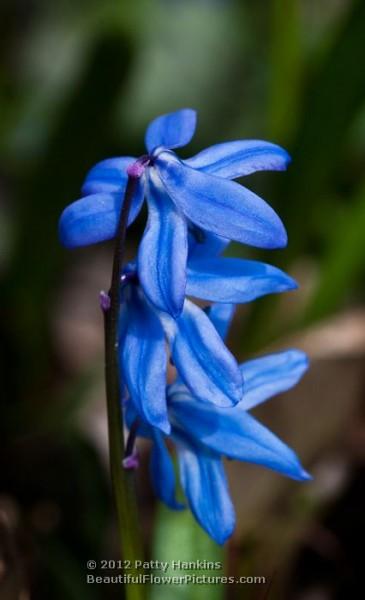 © 2012 Patty Hankins
Care should be taken that no one eats any part of the Siberian Squill plants, bulbs or seeds – since all parts of the plant have been reported to be poisonous.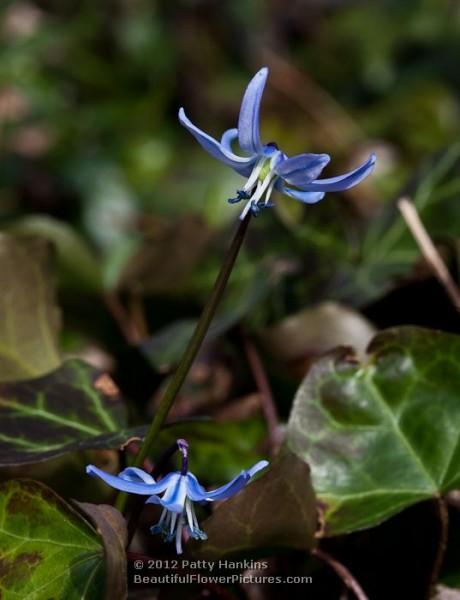 © 2012 Patty Hankins
Are there flowers that herald the coming of spring for you the way that Siberian Squill does for me?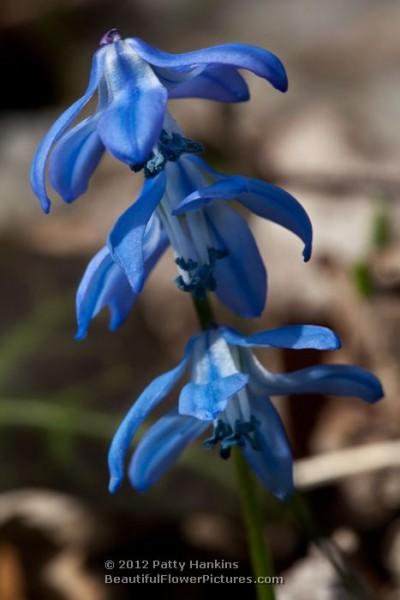 © 2012 Patty Hankins