::
Did Andy influence comedy? No. Because nobody's doing what he did…Follow your own drumbeat. You didn't have to go up there and say 'take my wife, please.' You could do anything that struck you as entertaining. It gave people freedom to be themselves. – Carl Reiner
Originally posted on Humor in America:
What we professional liars hope to serve is truth. I'm afraid the pompous word for that is "art." – Orson Welles

Art is a lie. – Pablo Picasso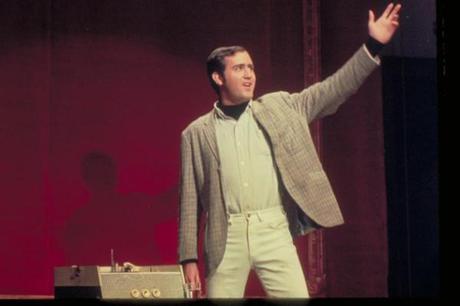 The 1973 Orson Welles film F For Fake strings together several stories, including controversial author Clifford Irving's biography of noted art forger Elmyr de Hory (whose works were a hoax) as well as his "authorized" biography of the reclusive Howard Hughes (itself a hoax). Welles reminds us that he himself burst into the public consciousness via a hoax – his 1938 radio adaptation of War of the Worlds. The broadcast was presented as a live news report detailing an alien invasion in New Jersey. It was so convincing people reportedly committed suicide in the face of the news that little green men from Mars were overtaking the planet.
F For Fake is not really a documentary or a narrative; nor is…
View original 2,802 more words