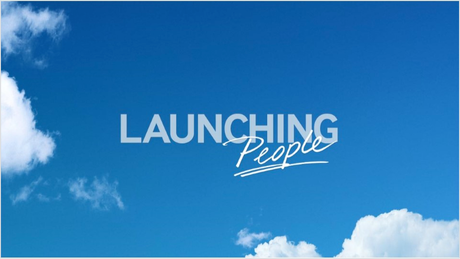 Do you have a hidden talent for food, film, music or photography? Are you looking for a way to showcase what you can do and get your name out there? Samsung have teamed up with Sky1 to give you a once in a lifetime chance to show what you've got!
A brand new campaign called "Launching People", is an exciting new mentor shop programme that seeks to find undiscovered take ya in the above categories! They are looking for people with boundless drive and fresh, innovative ideas to team up with britains brightest and samsungs best technology, to take part in a documentary series that could launch their career!


Film
Idris Elba, an award winning actor, starring in the hit tv show, the wire as well as movies such as Prometheus and Thor to name a few), he is also a producer and DJ as well! 
"I want a story that is inspiring" he says! 
MusicPaloma Faith is a singer-songwriter, performer and actress, with Brit award nominations including British female solo artist, best female and best British album, as well as starring in movies 'Dread' & St. Trinians, she certainly knows a thing or two about the music industry! "I'm really looking for something we've not seen in a British artist before."

Food
Gizzi Erskine, leading pop up chef and food writer! Known for her creative attitude towards food, she  has presented tv shows such as Cook yourself thin & Drop Down Menu, plus her latest book, the hugely successful Skinny Weeks and Weekend Feasts, has been a best-seller since it was published in April this year."The simple ideas can be the best."
Photography
Rankin is a world famous portrait and fashion photographer! Having worked with the likes of Britney Spears & Kate Moss, as well as The Rolling Stones & Vivienne Westwood, he certainly has an exceptional amount of experience to share & has even be awarded an Honoury Fellowship, by the Royal Photographic Society
"I want to know what they do that's different, that's interesting."

To apply you need to make a 2-minute video all about you and your ambition. This is your chance to show off your passion, your personality, and your project idea, to get the attention of the mentors. Then we just need an image and a bit of copy and you're good to go. You can find out more and upload your submission at: 
LaunchingPeople.co.uk

Two opportunities for everyone:1. The mentors will select four candidates with whom they'll work one-to-one. The chosen protégés will spend 2-3 weeks together, working closely with their mentors in a house fully furnished with Samsung's latest technology on their personal projects, building towards a grand launch event and making their ideas and ambitions a reality.2. And the public will get to vote for one winner in each category to receive £500 for personal tuition and Samsung technology up to the value of £2000.Submissions are open until 6th March 2014! So don't miss out on this amazing opportunity and apply now :)