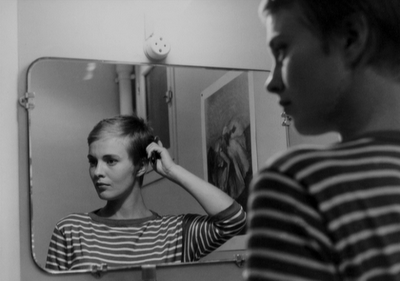 marinière
continues unabated. I even have a
pinboard
dedicated to this iconic style.
The fashion world too seems to be currently enthralled by the striped shirt, judging from the multitude of options available.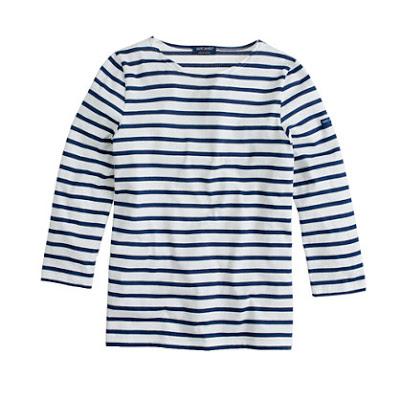 Saint James
The Saint James Galathée Tee remains my perennial favorite. But one needn't be a purist. There are
 marinière-
style shirts available right now in a wide range of styles and prices (and colors too). I think navy-stripes-on-white, while a classic combo, still looks fresh for Spring.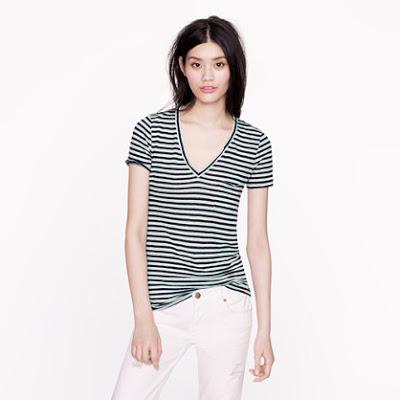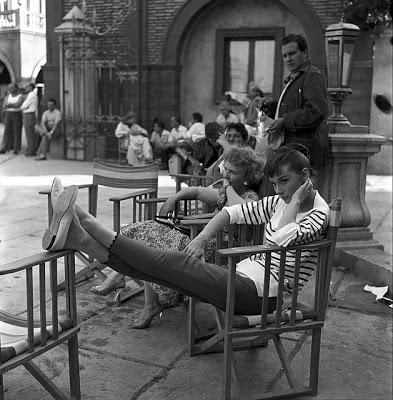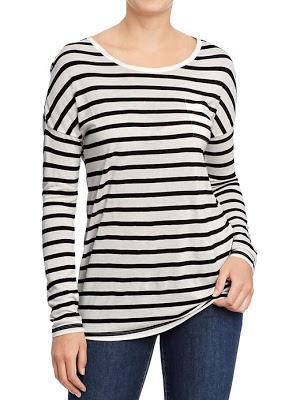 Old Navy
This long-sleeve version from Old Navy hits three trends at once: dropped shoulder, stripes and black-and-white. At $10, not a huge investment either.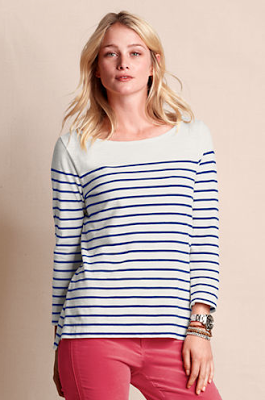 Land's End
Land's End has several options, including this classic version above, now on sale for $19.99 (size L only).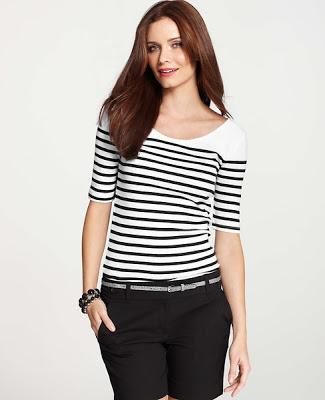 Ann Taylor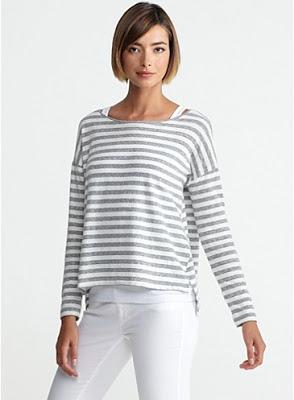 Eileen Fisher
If you're wary of horizontal stripes, try wearing underneath an open cardigan or blazer, and opt for narrow, evenly spaced stripes.
Do you
marinière?
What are your preferred styles and ways to wear it?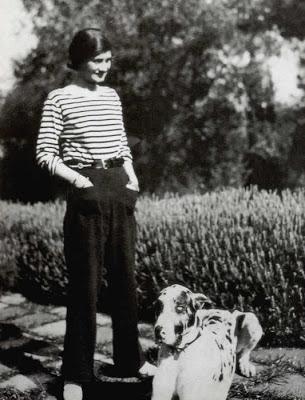 More marinière options:
Disclosure: some links in this post may generate commissions for www.unefemme.net.
~ All original content property of http://www.unefemme.net This work is licensed under a Creative Commons Attribution-NonCommercial 3.0 United States License.