Hi Ladies!
First post done from work at lunch time of course!
I'm a good little worker!
 I finally figured out that i had the wrong browser
Now all is good!
I wanted older folks for my Blog Hop this week
I found 2 on Hel-looks
Their Style 
This is Hely she is 69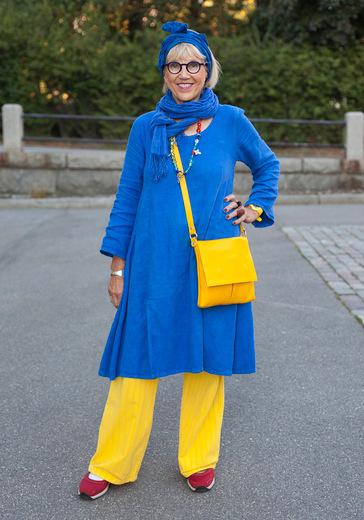 This is Tixa  he's 54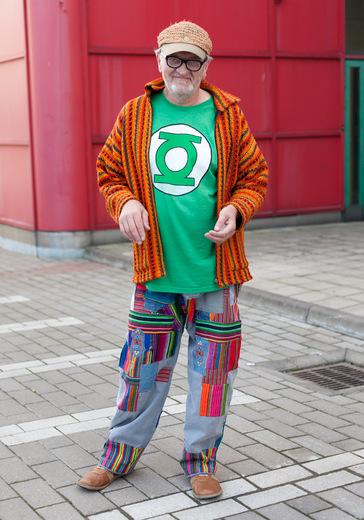 I love their looks, it's fun, carefree, happy,and colorful
N
ow my style
This how the day began
7h30 AM  photoshoot!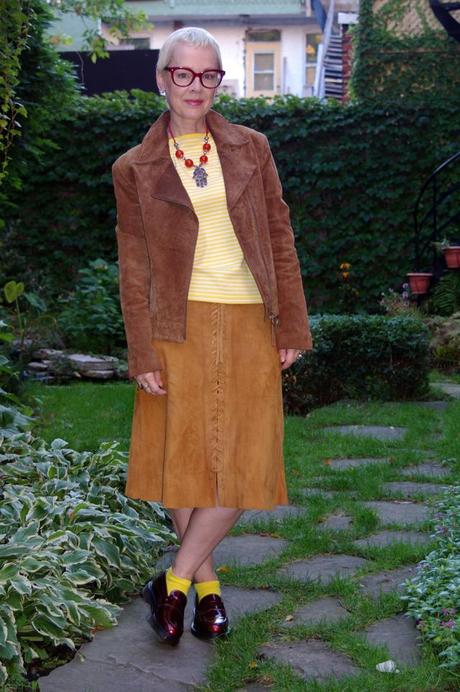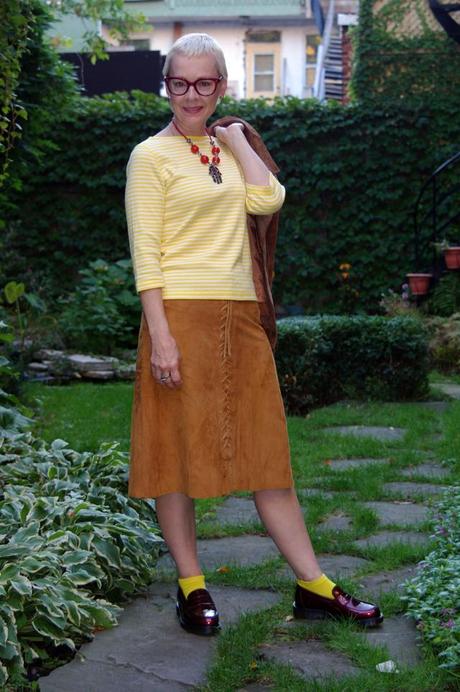 And this is how it ended 
6h30 PM  photoshoot
Different jacket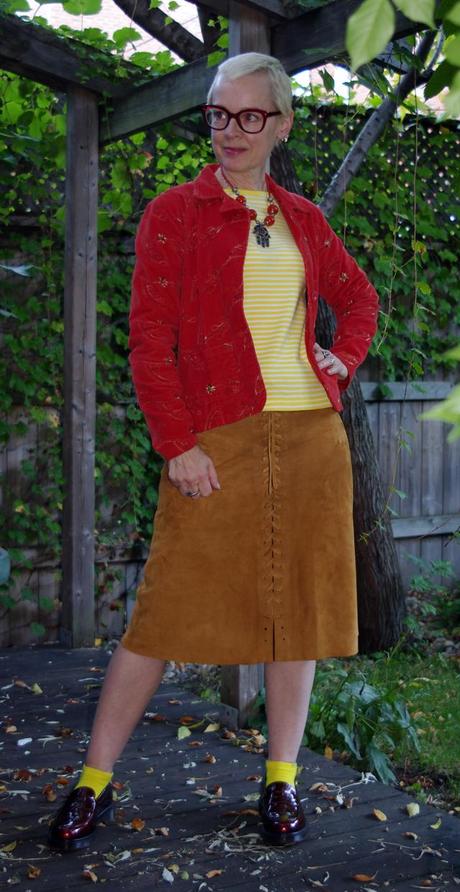 Wearing - 
 Suede jacket - Thrifted
Other Jacket - Thrifted
Stripes Top - Thrifted
Suede Skirt - Thrifted
La main de Fatima necklace ( on my fav!) Thrifted
And yes, and yes - Kill me for it! I got a pair of New Docs!
Now Show me your style!