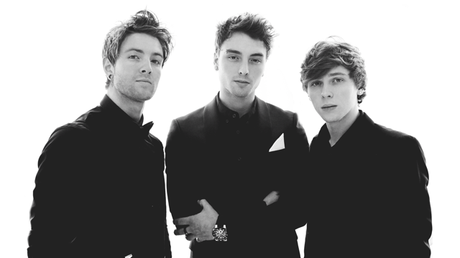 X-Factor has brought us numerous talented (and memorable ) contestants throughout the years. Today of course I am referencing the 2012 Sequim, WA  band Comprised of brothers Wesley (22) and Keaton Stromberg (19), and long-time friend Drew Chadwick (23) which formed the pop/rock group Emlem3, capturing the viewers attention when they Performed their original song, "Sunset Boulevard".
The band quickly went on to reach 400,000 copies of their single, "Chloe (You're the One I Want).
With their musical style blending  R&B, So-Cal Rock , Hip-Hop and pop they are definitely the feel good Summer soundtrack .
"Music is for meditation, it's the only pure form of communication."
The band will be making an anticipated stop at House of Blues Orlando along with The Ready Set on June, 3rd 2016.
Tickets are on sale now, and the concert will be all ages.
http://concerts.livenation.com/event/2200504AF78A9856?camefrom=ramya_8e1&_ga=1.153719608.1691918406.1461509402
Enjoy the show!