The bathroom has been the point of intense debate in recent years. The controversy surrounds a deeper dialog about gender issues and the classic ideological views of Nature vs. Nurture. While this is a separate discussion for another day, we will focus on how these gender issues influence the public restroom.
Co-Ed bathrooms are a fundamental issue that has brought out a strong sense of emotions in many across the Nation. Sexual identification stays in the headlines and many politicians are timid to take a stance on the topic for fear of creating negative backlash. Public outcry and numerous lawsuits have stirred up a controversial debate based on fundamental ideals that has caused many to contemplate the long-term effects of this monumental issue.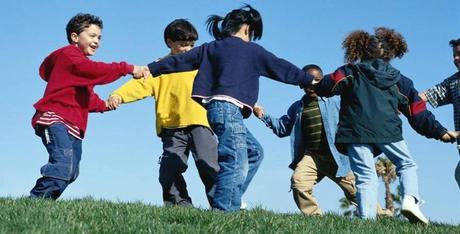 Assembly Bill 1266
On August 12, 2013, California Governor Jerry Brown signed a law that would allow boys to enter girls bathrooms. Assembly Bill No. 1266, would require:
"a pupil be permitted to participate in sex-segregated school programs and activities, including athletic teams and competitions, and use facilities consistent with his or her gender identity, irrespective of the gender listed on the pupil's records."
-California Legislative Information
This Bill hits close to home for many parents who wonder how it will affect the safety and privacy of their young children. Is it right for high school boys to be allowed into the girls locker room? If individuals do not identify with their biological sex, should they even be considered that or should they be free to choose? Are we stripping our children of their right to privacy or are we stripping others of their freedom to decide their own sexual orientation? The questions are endless and both parties have raised legitimate questions that are difficult (if not impossible) to answer.
Opposition to AB 1255
Opponents of AB 1266 have responded by taking to the streets, contacting local organizations, and igniting a grass-roots campaign to collect petitions. Leading the charge, Frank Schubert is attempting to turn in 750,000 signatures by November 8 in lieu of the 505,000 signatures required to put the Bill on the ballot for California voters to decide.
Support of AB 1266
On the other side of the coin, proponents argue that transgender students are being discriminated against because of their sexual identity. Transgender students do not readily identify with their biological sex. By requiring these individuals to use facilities based on biological sex means that they are being forced into a category by society.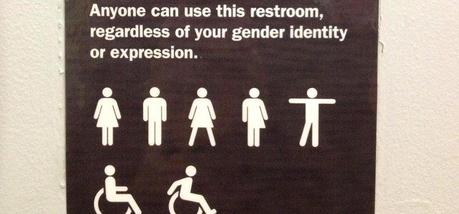 Although the future is ambiguous, one thing is certain; supporters of co-ed bathrooms will have a difficult time convincing others why boys should be allowed to enter girls restrooms and locker rooms. While ideas about the right to marry and other charged issues have evoked a strong public response, sentiments are sure to overflow when it affects young children and public schools. This divide has begun to widen and next week's activities will be a historical event to look back on.
About this Post
Cheryl Khan is an interior designer and freelance writer. She enjoys reading a variety of different genres but design/architectural related articles tend to dominate her weekly reading list!