There are two ways to get to Rhodes. By aeroplane from Athens or Thessaloniki or charter flight and by boat from several places around island. However, the thing is what you should make after coming to Rhodes. Rhodes is a large island with numerous points of interest and beautiful beaches. Many of them are not accessible without a car. Thus, most travellers rent a car in Rhodes. Are you now planning your vacation on the island and wondering which type of transportation is the best for you? Do you want to travel on a budget and are you searching for some alternative ways to discover the island? Let's have a look at the possibilities you have, and then you can decide according to your preferences.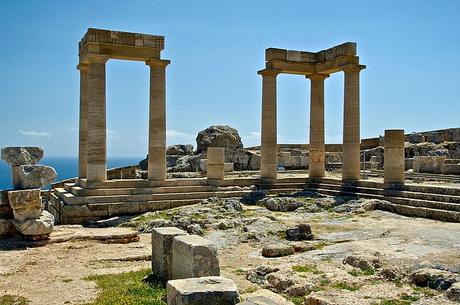 Local transportation
Local transportation in Rhodes is achieved by buses. Buses do not go to all places on the island, but only in the major attractions, such as the most popular organised beaches and ancient sites. Plus, the itineraries and frequency vary depending on the season, meaning that you must be prepared to wait for a long time. If you visit Rhodes in the low season, buses are more comfortable, but in the high season the crowds to well-known places, such as Faliraki and the Medieval Town, are really tiring.
Taxis
Taxis are a good option for short distances because taxis generally in Greece are cheap. The problem exists when you want to explore another prefecture and make a longer distance, such as from Rhodes Town to Lindos or to Prasonissi. These distances are more than 50 km, and thus it is not affordable to take a taxi several times during your holidays.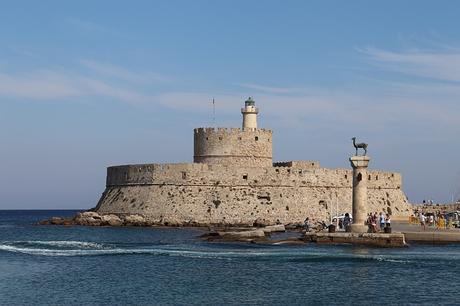 Rent a car
If you want to really discover Rhodes, go off the beaten track and forget stress, the only way is to rent a car in Rhodes and explore virgin beaches, hidden traditional villages and remote historical sites, such as ancient Kamiros. The good news is that you can enjoy this flexibility at low prices, as you can find great offers. Plus, there are many economy small cars, which are ideal to spend vacation on a budget.
Rent a motorbike
Renting a motorbike is also another option in Rhodes, which is much cheaper than car rental. However, it is not ideal for long distances and you must be really careful, especially when driving at night.